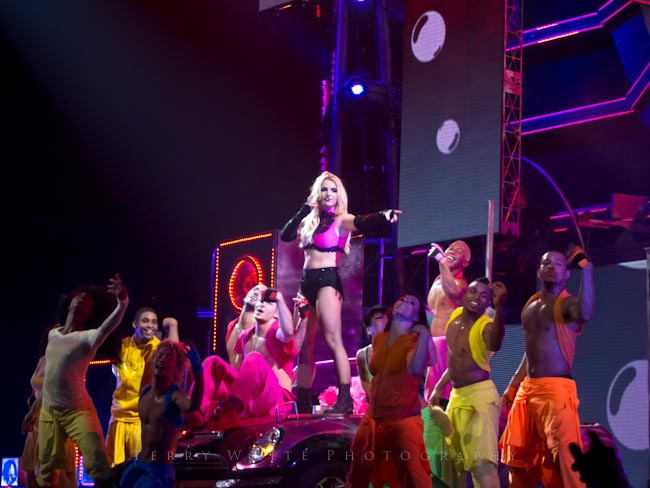 As promised I'm back to do a second look at the Canon Powershot S95 that I first talked about here. As a reminder I'm a Nikon shooter and use Nikon DSLRs. However, for a small point and shoot (pocket size) that shoots RAW I turned to the popular Canon Powershot S95. My main use for this camera will be for those times when DSLRs are NOT ALLOWED and I want something better than the camera on my phone. For me that will be mostly concerts. I'm not a huge Britney Spears fan, but I got the chance to go to her concert with a friend. Otherwise this event would not have been on my radar (get it? Radar). I looked at this as the perfect opportunity to give the Canon Powershot S95 a good test during a live concert.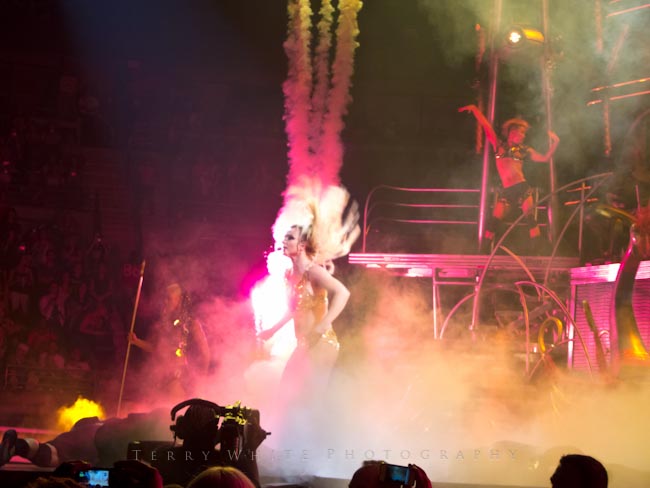 Great little RAW performer
I'm speaking of the S95 of course! What did you think I meant? As I suspected, anyone in the audience that even attempted to raise a DSLR and shoot was immediately tackled by security and asked to put it away. However, if you have a point and shoot or camera phone they didn't say a word.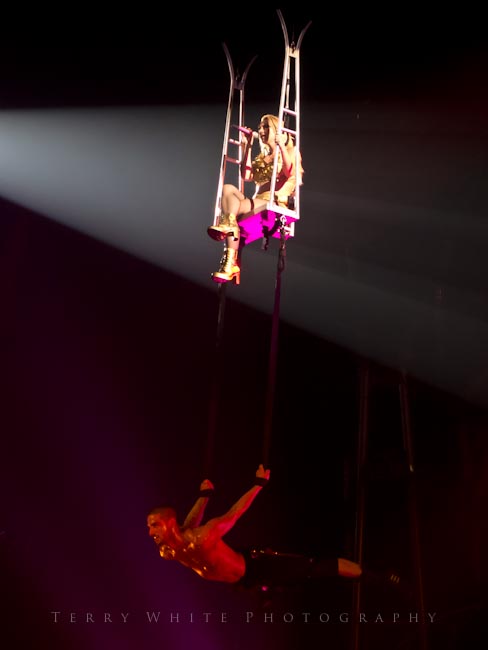 The only time security approached me was when (I guess) they mistakenly thought that my flashing battery warning was the video record indicator and he said "no video recording." I assured him that I wasn't shooting video and I was able to continue shooting uninterrupted.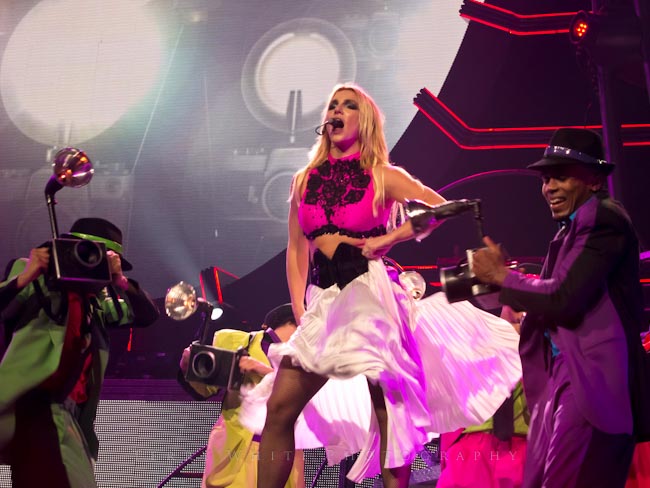 What I learned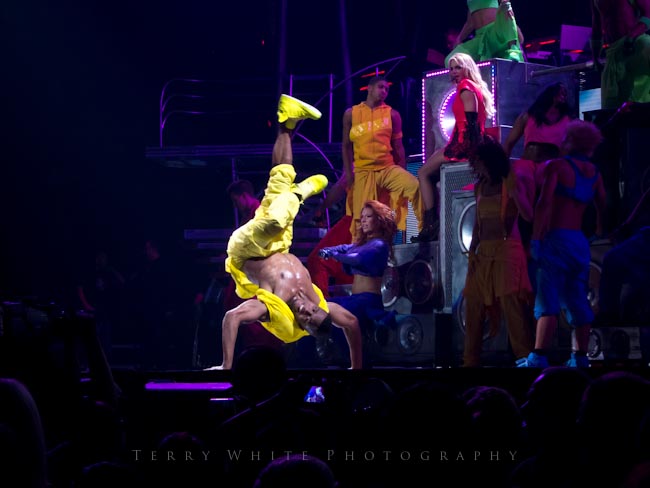 The S95 has the basic modes you'd expect in a higher end P&S including Program mode, Aperture Priority, Shutter Priority and Manual. The S95 also has a specific low light mode and when I tried this mode it was as I suspected that with the dark backgrounds and bright concert lights the camera was ofter confused and over exposing areas of the shot.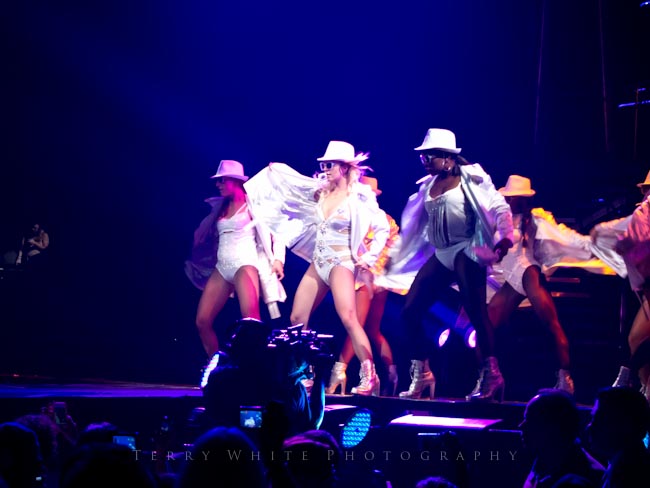 This was especially the case when the subjects were dressed in white, wearing white wigs and against a white backlight. This is where I was glad that it had a Manual mode as I was able to dial in the settings I wanted.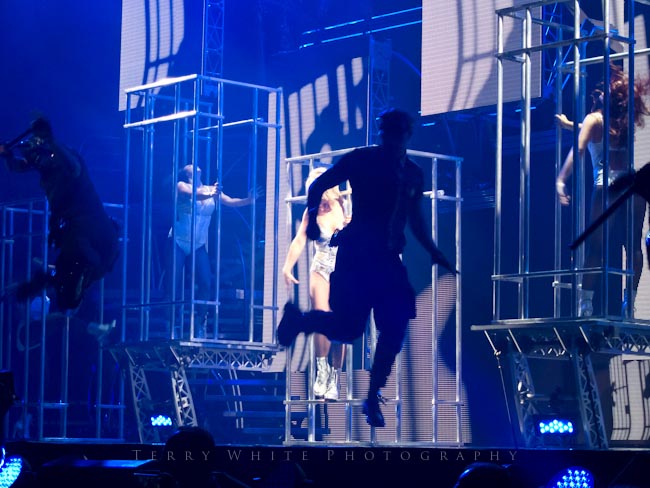 As with most point and shoots you are limited by the small glass in the lens. This was no different and unless you're reasonably close to the subject, you just won't get the clarity that you are used to from a DSLR. However, with that said I was impressed with what I got from such a small camera.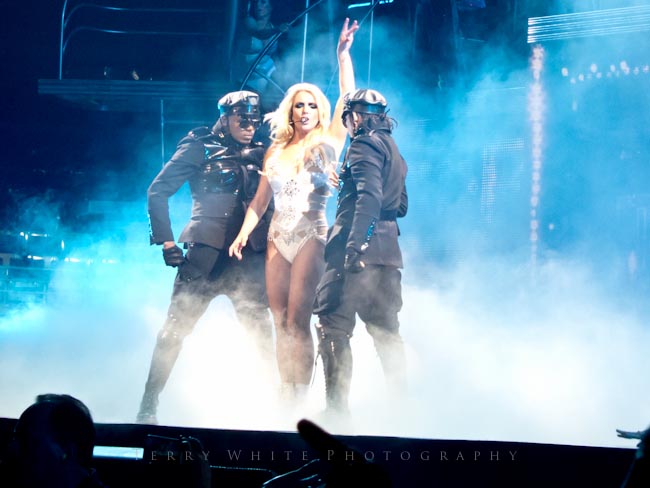 It was MUCH BETTER than the shots I took with my iPhone 4 (as I would expect it to be).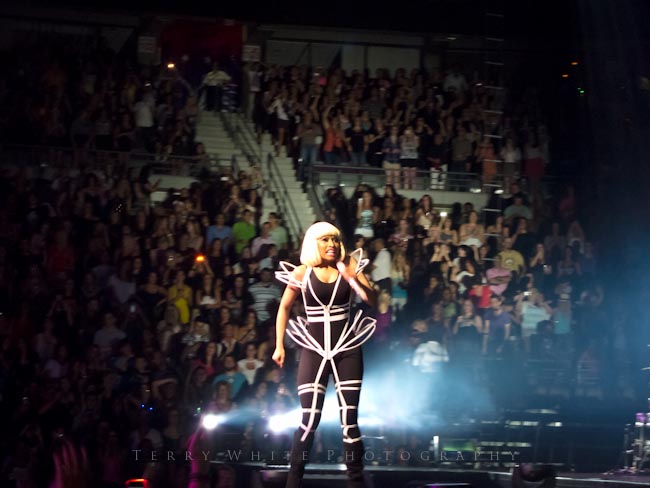 The other thing I learned was that there is a definite lag from the time you press the shutter, see the resulting shot and are ready to shoot again. While you can probably cut this time down by turning off the display of the shot you just took, it would be challenging to use this in a fast paced shooting scenario. I'm sure I missed a few good shots with the time it took the camera to be ready for the next shot. It's not the end of the world, it just takes some getting used to.

I will definitely be ordering a second battery. While I had tons of room left on my memory card, the one battery gave out after about 3 hours of continuous shooting/reviewing.
Recommendations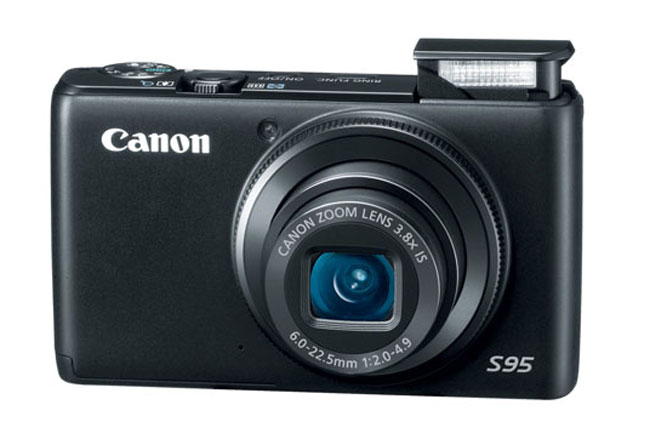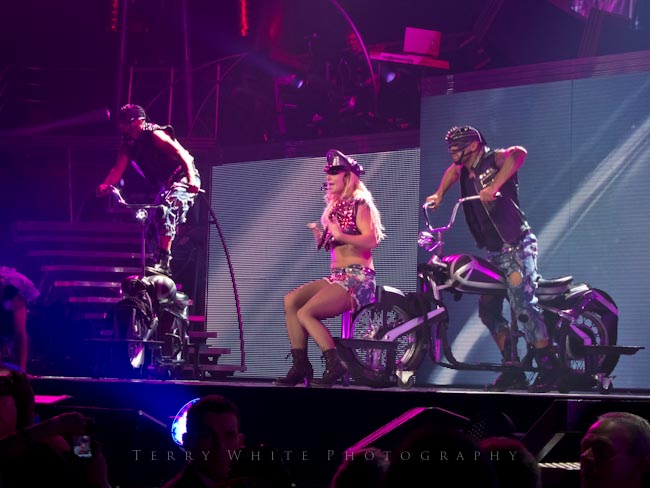 I will always prefer working with my Nikon DSLRs and great Nikkor lenses. I will always carry my smartphone and use it in a pinch to capture the moment when I don't have my DSLR. However, when I know that I'm going into a situation where DSLRs are not permitted and the smartphone camera isn't going to be good enough, the Canon Powershot S95 will be in my pocket.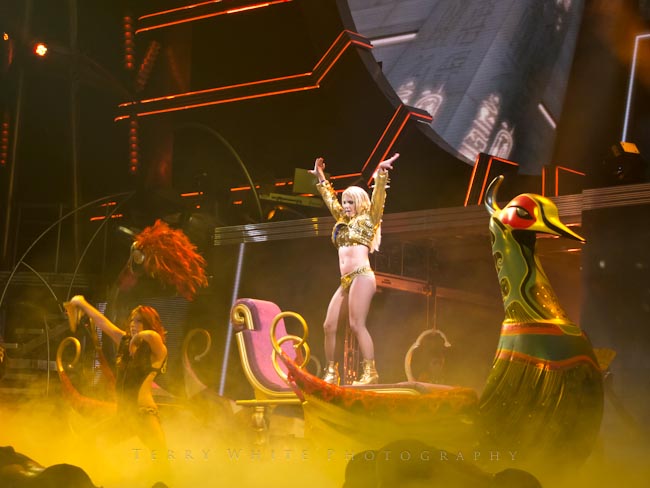 You can get the Canon Powershot S95 for $399.95 here from B&H and for $393 here from Amazon (note: prices fluctuate on Amazon)