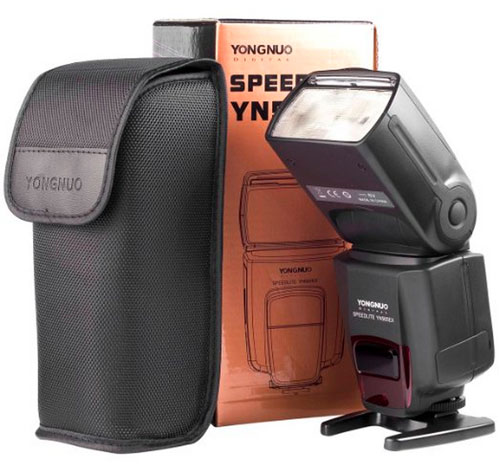 If you're a photographer and you shoot on location chances are you're going to have the opportunity to use a speedlight flash from time to time. My first speedlight was a Nikon SB600, and then I bought the SB800 and finally an SB 900/910. The latter currently goes for $546.95! That's a lot of money for a small battery operated flash. As a matter of fact you can get this Elinchrom BRX 250 Studio Strobe for only $524.99. I know that smaller electronics usually cost more than larger ones, but the cost of speedlights has always been a mystery to me. With that said I have a lot of new up and coming photographers following me that are making their first equipment purchases. I really like my Nikon SB 800 (discontinued) and my SB 910. They've never failed me. The only problem is they may easily be out of the reach of new photographers because of the cost. So I figured I would give the Yongnuo YN-565EX Speedlite a try as an alternative. I would love to have 3 SB 910s but I can't justify the expense. Yes both Nikon and Canon make lower cost models, but those models typically have fewer features and lower output. Even with those limitations the lower cost models easily go for $300 or more. The Yongnuo YN-565EX ETTL Speedlite Flash for Nikon goes for a mere $143.99 (Canon version here). So basically I could get almost four of the Yongnuo speedlites for the price of one Nikon SB910. However, let's keep one thing in mind…you get what you pay for.
Initial Impressions
For almost a quarter of the price of my professional speedlight I really wasn't expecting very much in terms of quality. I also have read the reviews and heard from others both good and bad experiences with Yongnuo flashes in general. However, I remained optimistic that this unit should at least work, but the question is for how long? It's too early for me to tell if this flash will last me for the months/years to come, but at least initially I'm pleased. When I took it out of the box my first thought was "low cost plastic". I don't like to use the word "cheap", but it definitely has a "low cost" feel to it. However, it did have all the things on it that I wanted and would expect. It has a diffuser and bounce card in the head just like my SB910. The head swivels just like my SB910. It also has a sync port on it for external triggers just like my SB910 and most importantly this model supports Nikon's TTL protocols. The controls on the back are very easy to operate and from what I can tell they pretty much copied the button layout from one of the Canon speedlites. I put my four AA batteries in, fired it up, and took some test shots. It worked perfectly. I tried both TTL and Manual modes. I also like the recycle beep (which you can disable). It's very distinctive. While I've only tested this flash for a couple of days now I have had no problems with it. Recycle time is about 5 seconds.
The Bottom Line
My only concerns are those that have been voiced by others that have used Yongnuo speedlites. The main concerns I hear are that they drain the batteries faster than the manufacturer's models and that eventually they simply die. Only time will tell on the latter and so far I haven't exhausted a set of batteries yet and don't feel that, at least at this point, that they drain that much faster than my Nikon SB910 does. Another thing to consider is that these won't do high speed sync. Now on the plus side there are others that have sworn by these speedlites including Scott Kelby, who uses them on his tours. The other thing I like about them is that I'd be a lot less concerned if something happened to it in the field. For example, if it were stolen it would be a lot easier to swallow a $144 loss than a $547 loss. This is also the case if I were going to use it in less than ideal conditions such as wading out in a lake or the ocean to get a shot. If it fell in the water or off a cliff it would be a lot less traumatic. While they're not quite disposable, they are a lot less to have to "worry" about.
The question you're asking right now is, "should I get one?"
The answer to that is probably yes. You have a lot less to lose and if it works for longer than a year then you can probably feel like you got your money's worth. Also even if you want a better quality more expensive speedlite as your main speedlite then the Yongnuo's can be used as your second or third speedlite. That's exactly how I plan to use them.
You can get the Yongnuo YN-565EX ETTL Speedlite Flash here for Nikon and here for Canon.
Need a light modifier?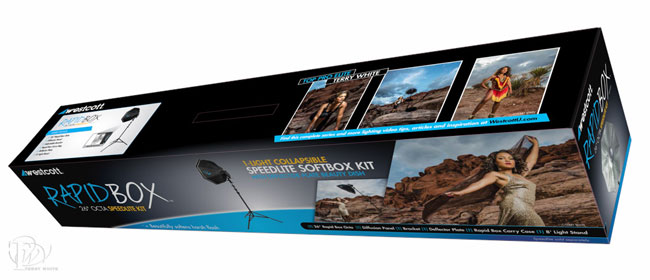 Speedlites are great, but you'll get much better results using good modifiers. I recommend the Westcott Rapidbox Octa 26″ here and the Impact Quikbox here. Also check out my Westcott Terry White Travel Portrait Kit here.