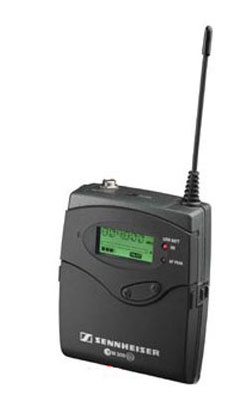 I have been doing still photography and motion video/graphics for years now. Although I feel pretty comfortable making hardware selections when it comes to DSLRs and HD Cameras, I know very little about Audio equipment. I know the importance of good audio. As a matter of fact (rule) you can't have good video without good audio. People are forgiving when it comes to marginal video quality, but if the audio quality is bad people will stop watching. Since it was time for me to invest in a decent wireless mic system for doing video work, I turned to my buddy Bruce Mandel of Mandel Video for some recommendations. After I got the links that he sent me I quickly learned that you can spend a little or a lot for audio equipment just like you can for camera gear. I already had a low end $100 system that I wasn't really happy with. I also knew that I didn't want to spend a ton of money either. So I guess I was looking for something in the middle of the range. After looking at my options, I decided to go with Sennheiser Evolution G2 100 Wireless System. I knew that basically I was buying the older model since the Evolution G3 was out. However, since the G2 was going for about $300 less, I went for it.
Getting Started with the Sennheiser Evolution G2 100 Series
When the box arrived, I was able to get it setup without ever touching the instruction manual. Again, I'm not an audio expert, but it was pretty easy to figure out the setup for the transmitter and receiver. I put the supplied camera mount on the receiver, put the batteries in both units and attached the supplied lavalier mic. After turning on both units I could see the level indicator moving on the receiver indicating that it was picking up sound from the mic. Cool! Next I plugged the mic into my Sony VX2000 DV camera and recorded a short clip. I walked around and spoke at different levels to see what the sound quality would be like. I was pleasantly surprised by the pickup that it had from the mic being located relatively center of my chest.
Continue reading "Sennheiser Evolution G2 100 Wireless Mic for Video Review"