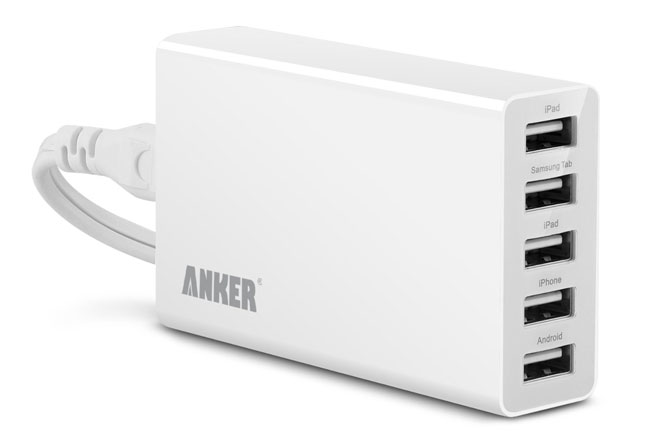 Charging USB devices at home is no big deal as I have charges around the studio, office, bedroom, etc. and even USB wall plates. However, on the road it's bit more challenging as there are limited AC outlets in hotels and on stage during presentations. Once again I sought out a USB charger that could not only charge multiple devices, but also charge at least 2 iPads, which require a little more juice (2.1A). My search led me to the Anker® 25W 5-Port Family-Sized Desktop USB Charger Travel Power Adapter. This relatively small charger can handle charging up to 5 of your USB devices including 2 iPads at full speed. While I don't travel with 2 iPads, I do want to be able to charge one iPad and my iPhone at the faster 2.1A speed as well as 2-3 other devices at the same time. If you're an Android user you'll even have a dedicated Samsung Tab port as well. Even if you don't have the specific devices labeled on each port you can charge ANY 5 USB devices at the same time. Speaking of labeled ports that's another thing I love about this charger. Many of the smaller chargers that have only 2 ports with one of them being high speed don't always label which one in particular is the high speed one. Lastly another reason I really like this model over previous multiple port chargers that I've used is that it has a regular detachable AC cord on the other end with a decent length of 5 feet. This means that I can plug in the one cord into a power strip on stage or outlet behind a night stand and put the charger itself on the table top to connect all the cords too. I used it in LA this week at my event and it worked perfectly and to my surprise it also didn't get warm to the touch like other charger tend to do.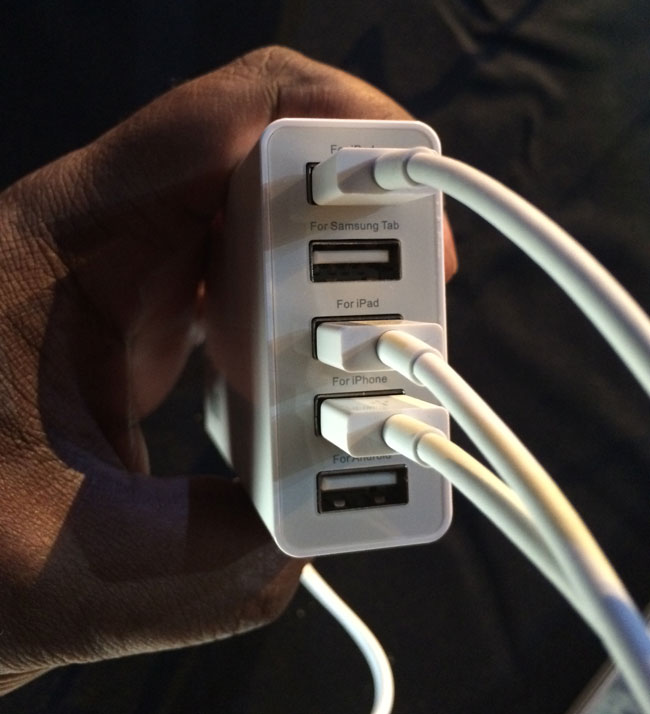 If you're looking to charge 3-5 USB devices at the same time, this is your charger. You can get the Anker® 25W 5-Port Family-Sized Desktop USB Charger Travel Power Adapter here. Charge up to 5 USB devices at once.
Or get an even better model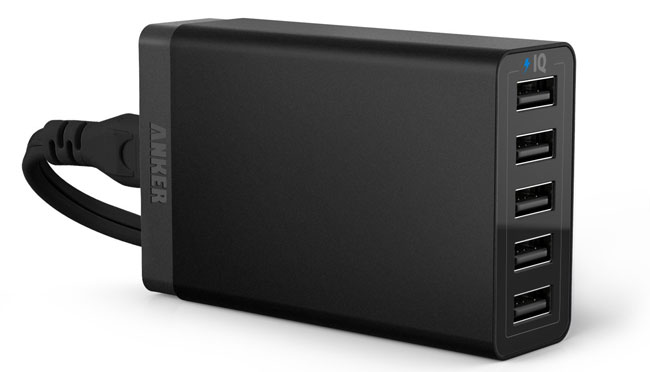 You could also go with the NEWER 40W version that had intelligent port charging! No need to plug specific devices in specific ports!