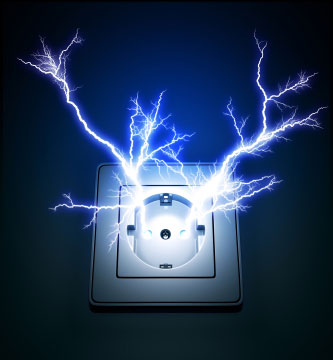 If you have a smartphone and you use it throughout the day chances are your battery won't last from the time you wake up til the time you go to bed. If you work in an office or other stationary place then you probably charge your device at your desk. If you drive around you probably charge your device in the car. However, what if you're out and about all day, take trains and are just not near a wall outlet? There are ways to charge on the go. Here are a few of my favorite accessories:
ChargeCard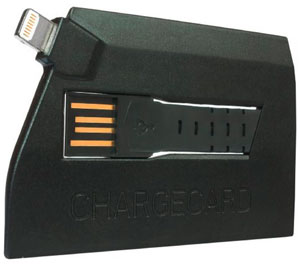 First off even if you can get to a charger or USB port and you're an iDevice user then you're going to need a cable. Good luck if you are borrowing a charger from your friends that use Android and other platforms. This is why I love the "ChargeCard" it's a credit card size "cable" that I keep in my wallet. Pop out the USB plug, plug it into any standard charger or USB port and the other end into your Lightning port on your iPhone, iPad or iPod touch. Away you go…
Get the ChargeCard for Lightning devices here
Yep, they make one for Android here and older 30pin connectors on iDevices here.
RAVPower Flashlight Battery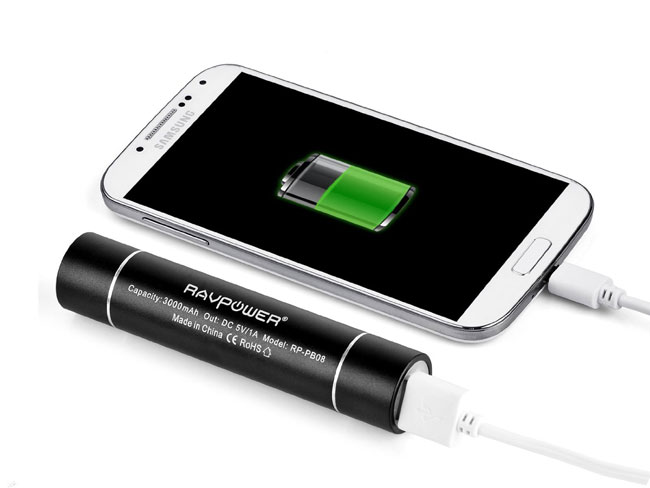 I have a variety of different portable batteries. However, this is one the coolest ones I have because of its size and form factor. At first glance it looks like a standard small LED Flashlight and it is! However, on the other end is a standard USB port so that you can plug in your smartphone and charge it back up. What more can I say? A device that serves more than one purpose effectively is always going to be a favorite of mine!
Get the RAVPower Lipstick External Power Pack here.
RAVPower Luster 6000 mAh Battery Pack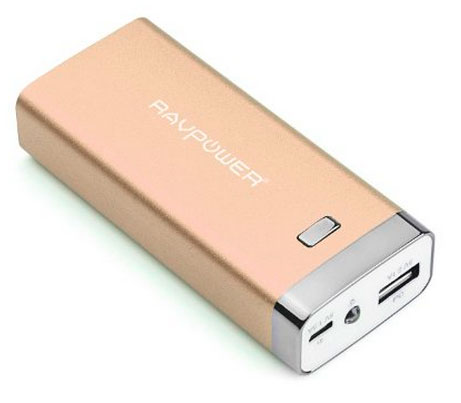 Need more juice? If you want to be able to charge either a smartphone or a tablet then you're probably going to want 2.1A output. That's why I carry a RAVPower Luster 6000 mAh Battery Pack. This one has enough juice to charge either my iPhone 5s or my iPad Air. Even if you're only going to want to charge a smartphone, then you might want to get this one because the higher output will charge your smartphone faster!
Get the RAVPower Luster 6000 mAh Battery Pack  (in multiple colors) here.
Premium Solar Charger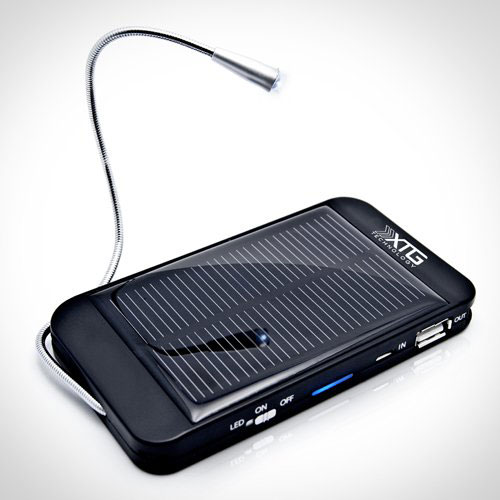 A battery is great, but what about those times when even the external battery goes dead? Well there's always the sun as a backup. This is a battery pack similar to the ones above that can be charged up via a wall outlet, but it also can be charged via solar energy.
Get the Premium Solar Charger here for your next power outage!