Photographing a subject straight down from the camera's point of view can be harder than it sounds. Tripods and ballheads are designed to allow you a capture nice steady shot in either portrait or landscape view. With a ballhead you can easily swivel the attached camera 360° while tilting it up, down and sideways. Even if your ballhead allows you to point the camera straight down you're likely to see the legs of the tripod in your shot.
Arkon solved this problem for DSLRs, Mirrorless, Smartphones and Tablets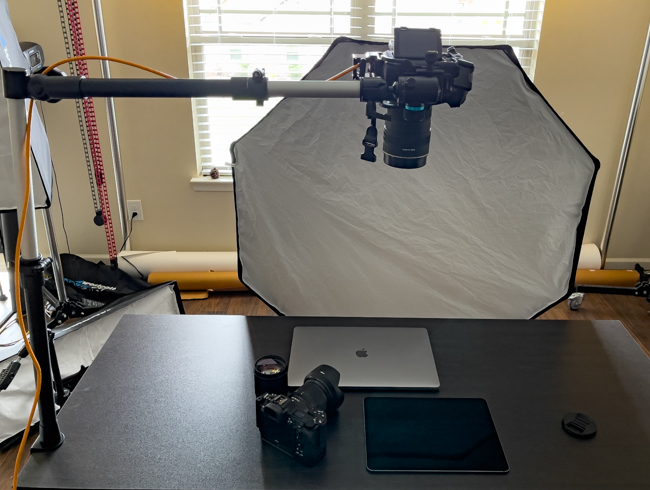 The NEW Clamp Stand for DSLR Camera, Tablet, or Phone is an arm that attaches to a table or desk and let's you shoot straight down without the actual stand being in your shot. Arkon has several mounts and arms for smartphones and tablets, but most of those aren't suitable for bigger cameras due to the weight of a DSLR/Mirrorless and the attached lenses.
This new Clamp Stand for DSLRs is designed from the ground up to hold bigger devices. It extends up to 29.5″ tall (from the clamp on the table) and extends out to 27.75″. This gives you plenty of clearance to photograph your subject without the stand being in the way.
On the end of the arm there is a standard 1/4-20 screw/mount which is found on the bottom of just about all cameras. They also include a phone holder and tablet holder for mobile applications.
How well does it work?
Continue reading

"Arkon's NEW Clamp Stand for DSLR Cameras"