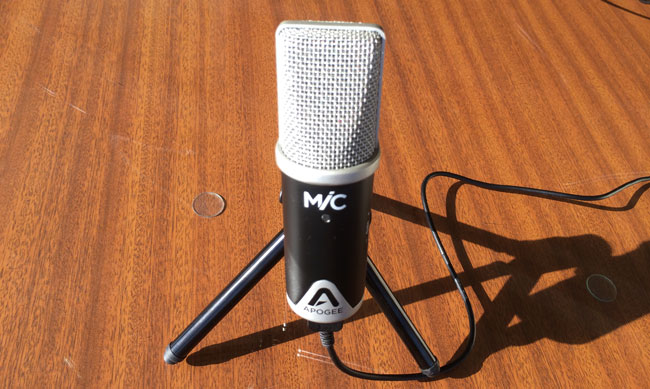 I'm on the road and I realized that I'm going to be doing more tutorials for my YouTube channel and Creative Cloud TV.  While I have a great microphone in my studio, I really didn't have a good one that's small enough to travel with. I was in the Apple Store in San Francisco and decided to check out their selection. I was with my colleague and musician Jason Levine. I picked up a small microphone by Apogee and Jason immediately recognized the name and said "you can't go wrong with them." Apparently they are well known for professional audio equipment. He saw that it was 24-bit and was again very impressed. Since I trust Jason's opinion when it comes to audio gear I knew I was holding the best one. I was also intrigued to see that this particular microphone not only had GREAT specs, but it was designed to work with a Mac, iPad, or iPhone! That made this a win-win purchase. I could have a great quality mic for recording on any of my devices.
Setting up the Mic 96k
One concern I had before leaving the store was that it was unclear if it included the stand that was pictured on the box. It stated that it included a "mic adapter" (which it does). The Apple Store rep didn't know either. I was pleasantly surprised to see that once I opened the box it not only included the little tabletop stand, but also three cables. I expected to have a USB cable for the Mac and one for the Lightning connector on the iPad/iPhone, but it even included the older cable with the 30pin connector for older iOS devices. Setting up the Mic 96 is really easy. Just attach the appropriate cable for your device and plug it in. That's it. No software to install. The light will go on blue at first. This lets you know that it's on but not ready. It will then turn green when it's ready and red if your gain is too high.
I screwed up my first recording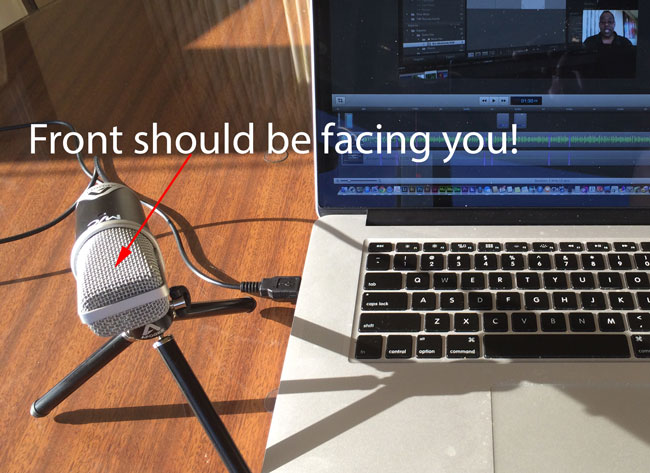 OK sometimes I'm an idiot when it comes to things like this. I didn't pay attention to the capsule location so I had the mic pointing at me like a singer would hold a mic instead of straight up and down. It worked, but boy what a difference it made once I put it in the proper orientation. I did a quick test into Screenflow and the sound quality was outstanding. Sadly it was too late to re-record my latest episode as it was already posted.
Testing on the iPad Air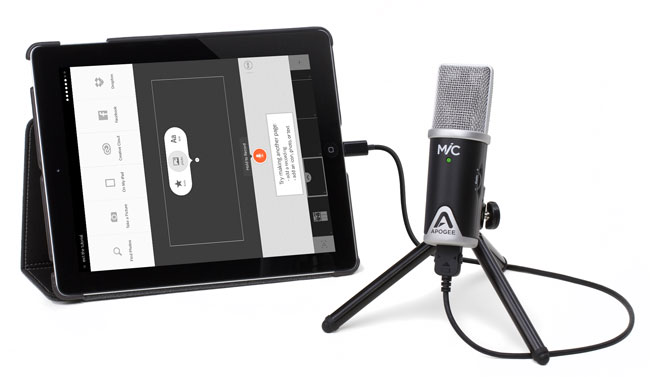 Since I blew my chance to get a real world recording for this week's episode, I decided to do a quick test on the iPad using Adobe Voice. You can hear the results below or here:
The Bottom Line
Overall I'm very happy with the quality of the hardware itself as well as the audio quality. My only complaint is that for the price I feel it should have come with a carrying case, especially since they tout it as a solution for iPad/iPhone. This means that they expect people to carry it. Other than that I love it!
You can get the Apogee Mic 96k here or here
You can get the Apogee Mic carrying case here.
You can get Adobe Voice for iPad here and tell your story for free: