When I'm in Photoshop and I don't have my Wacom Tablet I feel naked! I've become so used to it that I won't retouch a photo without one. One of the things I've always wanted was a WIRELESS Version. As a matter of fact during my part of the Adobe Creative Suite 5 launch I was walking around with a Cintiq 12wx.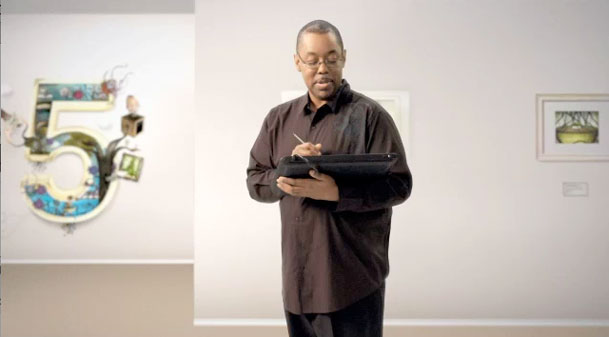 It was really wired to a Mac Pro, they green screened it out to give the allusion of it being wireless. Although we're probably still a ways off from having enough wireless bandwidth to do a wireless Cintq, we are at a time where we can have a wireless Intuos 4! Here's just a few minutes of video featuring the Intuos 4 Wireless Edition:
httpv://www.youtube.com/watch?v=X8AytkRxFJc
The Particulars
The tablet is using Bluetooth and therefore it's Mac and PC compatible. I'm using it above in the video with a NEW MacBook Pro 15" and Photoshop CS5. Most of the Creative Suite design tools support pressure sensitivity. It has 2048 levels of pressure and an 18 hour battery life per charge. It charges over USB with the same supplied cable that can also be used for a wired connection if the battery dies. The Battery is user replaceable. The wireless range is 10 meters. More specs here.