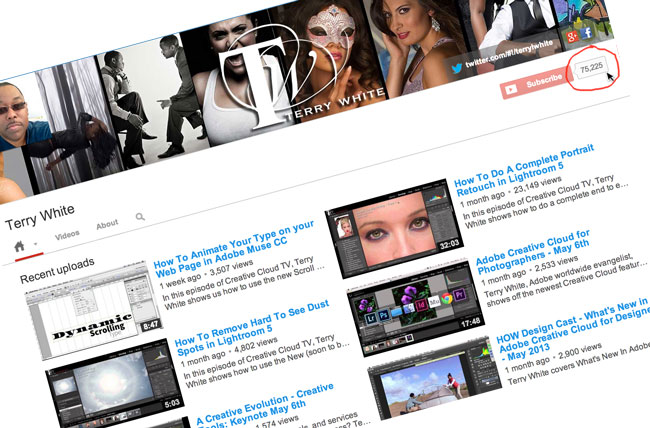 I just wanted to take a moment to say THANK YOU for subscribing to my YouTube Channel. I just blew past the 75,000 mark and I'm thrilled that so many of you like my content. Having over 75,000 subscribers and over 13 Million Views is no small accomplishment and again thanks.
Hey if you're in the subscribing/following kinda mood, don't forget to follow me on Twitter (approaching 25,000 followers) and Like my Facebook Page (over 15,000 likes). Also add me to your Google+ Circles (over 25,000 have me in their circles) and follow me on Behance.
In other news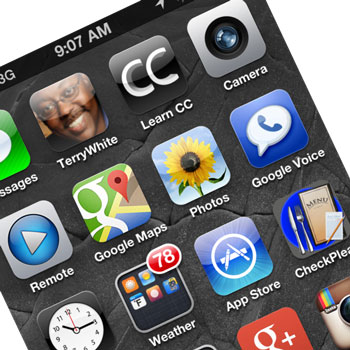 My Learn the Adobe Creative Suite with Terry White App has now been rebranded to "Learn the Adobe Creative Cloud with Terry White" as well as some bug fixes. Be sure to download the update. (note – I did have one person tell me that he's having issues with it on iPad 1. So if you have an iPad 1 you might want to hold off till I confirm).
Grab the app here: