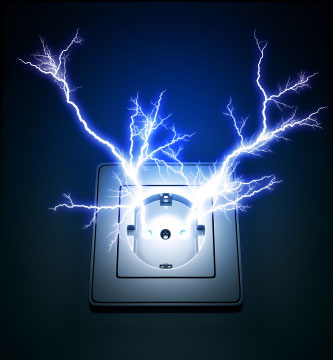 Image compliments of iStockphoto.com
Last year I wrote a post called "International Power" and the purpose of that post was to recommend adapters and accessories that you might use when you travel abroad. Since that time though I have been experimenting with different solutions and have just about completely revamped my list of travel adapters and plugs. The first goal was to reduce the amount of adapters needed and the second goal was to accomodate the ever increasing number of mobile devices that I'm traveling with. Since my job now not only involves showing Adobe Creative Suite on the desktop, I now show tablet and mobile apps on both iOS and Android devices too. On my current trip I'm traveling with a MacBook Pro, iPad 2, iPhone 4, Motorola Atrix and Motorola Xoom. Not to mention a Nikon D7000 DSLR, iPod nano watch and camera GPS device. That's a LOT of batteries to keep charged each night. One of the other big problems is that many hotel rooms can have as few as one single accessible AC outlet for you to use! Here is my current crop of adapters and gadgets to accomodate charging and powering on the go.
The Universal Adapter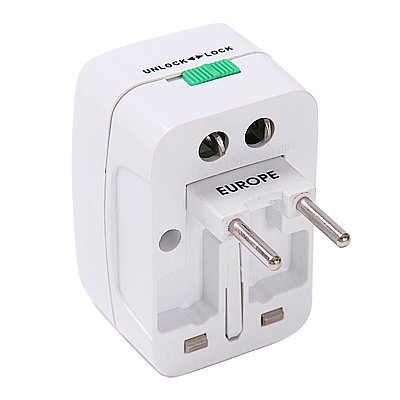 All of my devices either can accomodate the higher voltages in other countries or charge via USB. Therefore I only need a couple of "adapter" plugs to adapt the US prongs to the sockets of foreign outlets. The one above is one of my new favorites. I like it because the prongs fold into it so that they don't protrude in your bag. I typically have at least two of these in my suitcase to leave in the hotel while I'm out and about and one in my computer bag for meetings and presentations.
Get one here.
The Universal Power Strip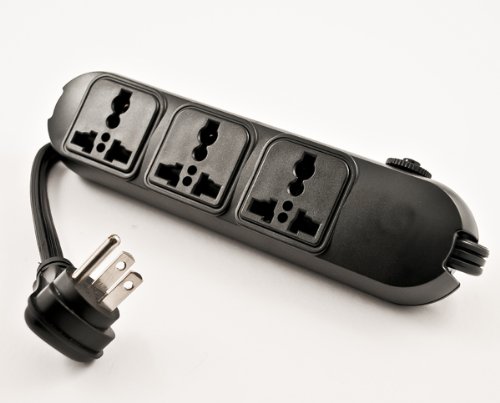 I don't want to have to adapt every single charger to a foreign plug and as I mentioned you may not even have the luxury of multiple outlets in the room. So just like at home I would love to use a power strip that plugs into the Universal Adapter above. This Power Strip not only works on US current and the higher European 220v outlets. Also the plugs work for both US and European based prongs.
You can get one here. I use this one in my computer bag.
Retractable Extension Cord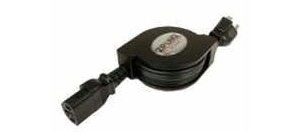 Another common problem is that the single available power outlet in the room may be located across the room. This is when I pull out my retractable extension cord. Granted it's only 5' long, but it can make all the difference in the world.
You can get one here.
Charge 4 USB Devices At Once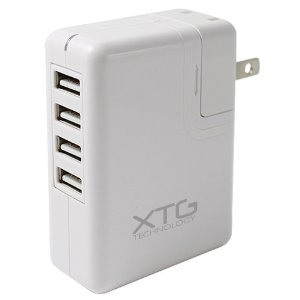 My phones, camera GPS and iPod watch all charge via USB. Therefore I can get away with one of these multiple USB charging devices. Yes they work on the higher 220v current too and deliver standard USB power to up to 4 devices simultaneously and yes I've charged 4 devices at once without issue.
You can get one here. I also like this flater one too.
The iPad Power Adapter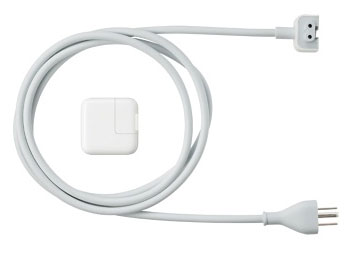 While the iPad will charge over standard USB, it will do so at a slower rate. In this case I always travel with an iPad 10W adapter to charge the iPad/iPad 2 at top speed. This adapter also works at the higher voltages.
You can get one here.
Longer iOS and USB cables

Since the only available outlet in the hotel room is sometimes behind furniture or across the room it may be necessary to have longer USB and iDevice cables. I found some nice long ones here.
The Bottom Line
When I have all these things plugged into a single outlet, it's not pretty! However, it works. I can easily charge 6 devices without any problem. It definitely cuts down on the number of little adapters I have to carry and I don't have to worry about not having enough of the right adapters for the country I'm in .