I put this page together to help my fellow live broadcasters with gear recommendations to make your broadcasts better. Be sure to follow me on Periscope for tips and tricks and more.
Check out My NEW ScopeKit Store Here.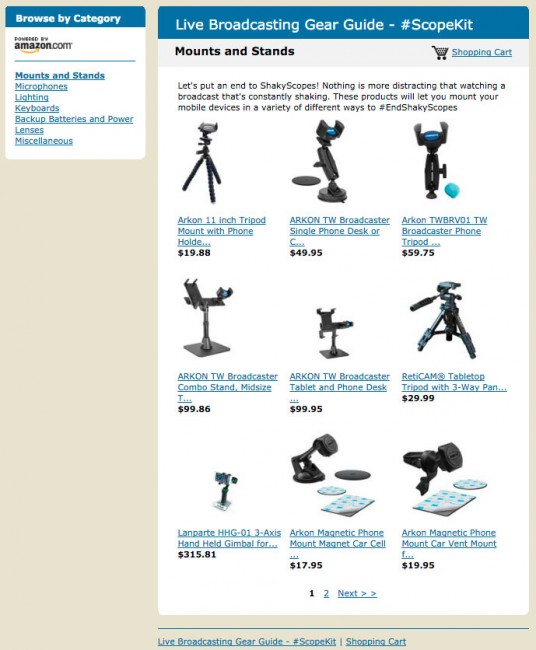 TW Broadcaster Mounts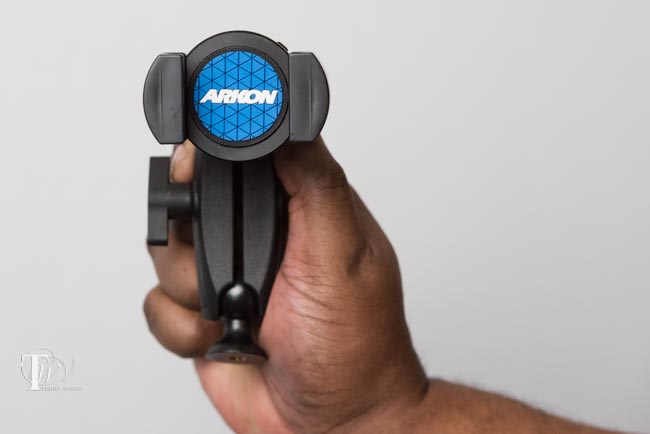 Nothing is worse than a shaky broadcast. The good folks over at Arkon.com have created an entire line of mounts and stands for all your mobile broadcasting needs. The TW Broadcaster is named after yours truly and I LOVE this product. I use them for about 99.9% of my live broadcasts.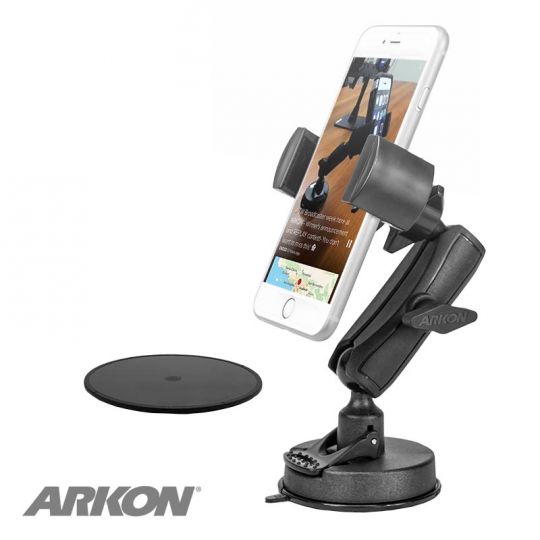 You can check out the full TW Broadcaster Line here. Get 10% OFF anything Arkon makes by using the discount code: twhite at checkout.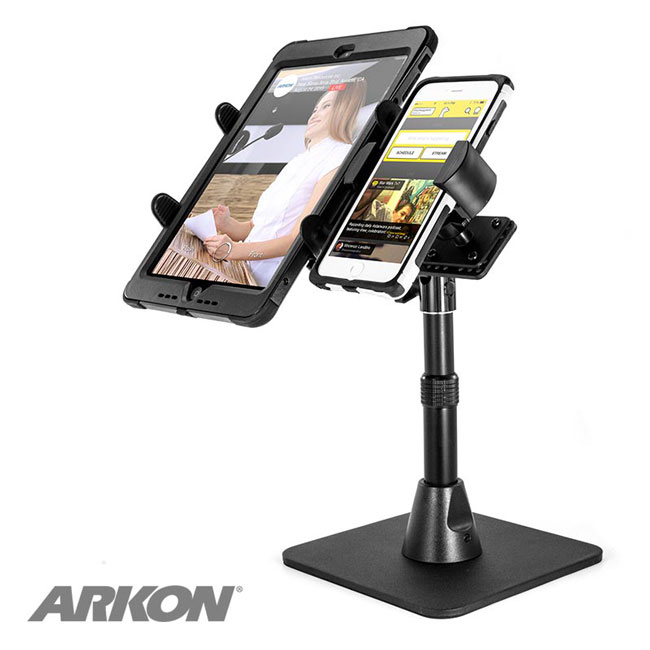 iOgrapher is great for Walking Around with your iPhone or iPad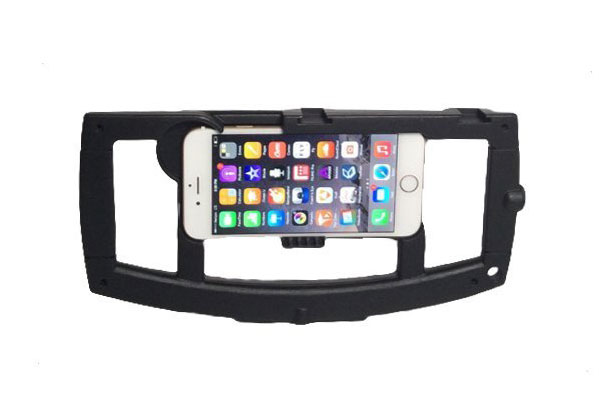 This is a great mount for broadcasting on the move. It not only holds your iPhone 6 Plus, but it also has to cold shoes for a microphone and small LED light
Get the iOgrapher for iPhone 6/6s Plus here.
Get the iOgrapher for iPad mini here
Get the iOgrapher for iPhone 5/5s here
Get the iOgrapher for iPad Air
Get the iOgrapher for iPad Air 2
Taking your Walking Broadcasts to the Next Level

While I love my TW Broadcasters for doing stationary broadcasts and the occasional walking around broadcasts, nothing beats stabilized video for longer walks. If you do a lot of broadcasts where you're walking around then you should consider this 3 axis handheld gimbal. This (rechargeable) battery operated gimbal keeps your smartphone steady as you walk about. This one works great with my larger iPhone 6s Plus too.
You can get it here.
Broadcast at Eye Level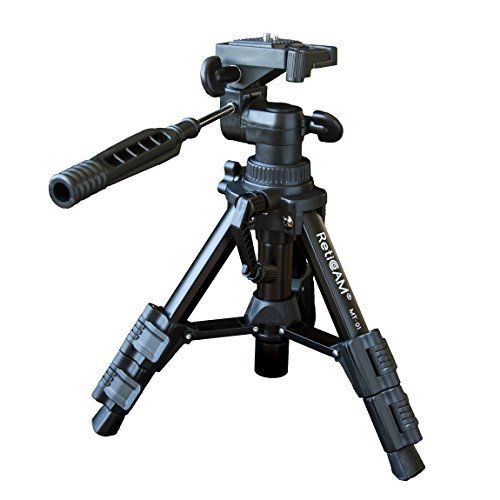 While I love my various mounts for broadcasting, they seem to all have the same thing in common. They aren't always tall enough. While I own a few different tripods, there are times I want to broadcast from a table or desk. That's where a Table Top Tripod comes in handy. They are designed to be small enough to fit on a table, yet tall enough to put your camera/mobile device at eye level.
Rode smartLav+ (People's Choice)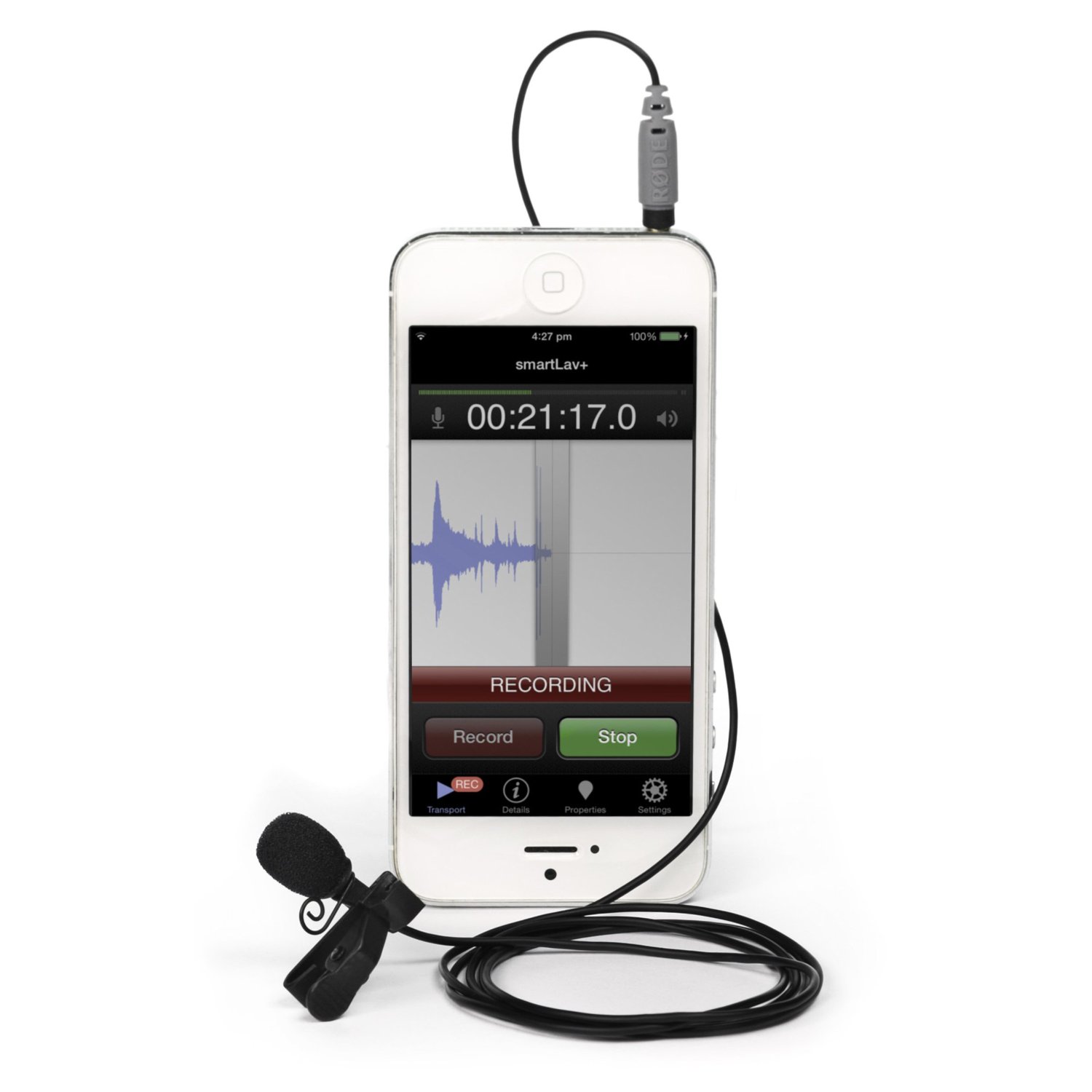 The Rode smartLav+ gives you a simple good sounding lavaliere microphone that plugs right into your smartphone.
You can get the smartLav+ here. If you want to connect two together for interviews then use this adapter. Here's a 13 foot extension cable that works with it. If you're going to broadcast outside then you should get this Rode MiniFur Windshield.
See how the Rode smartLav+ does vs. the iRig Mic Lav in this blind test on Periscope:
A great microphone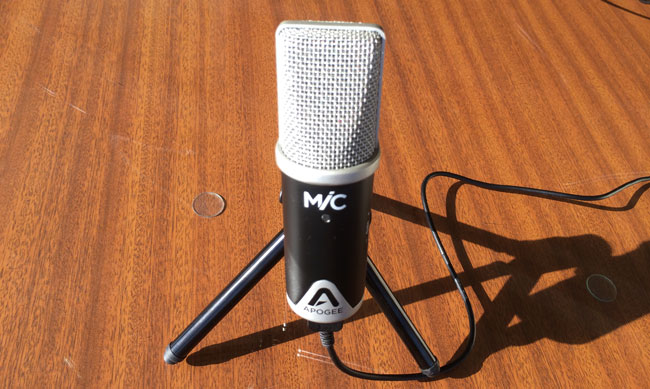 Next to having a good steady image you want great sound too. My favorite general purpose mic that I use not only for mobile broadcasting, but also for all of my podcasts is the Apogee Mic 96k. This mic comes with both a standard USB cable for your Mac/PC AND and Lightning cable for your iPhone or iPad.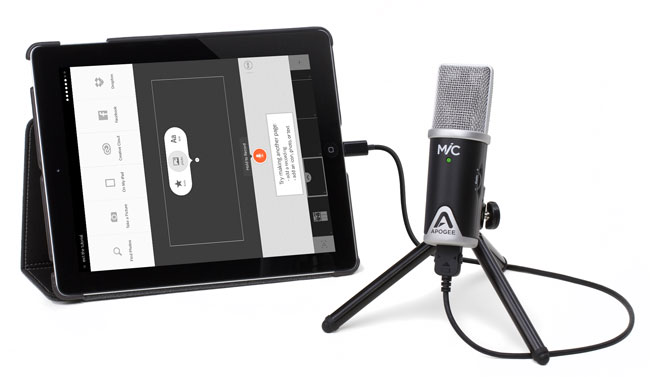 You can get the Apogee Mic 96k here
.
The Rode VideoMic Me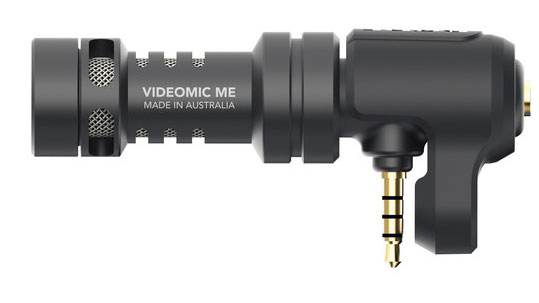 This directional Mic is a good blend between sound quality and price. It has a headphone jack on the back for monitoring. It also comes with a windshield (dead cat). Recently I did a blind Mic comparison on Periscope and my audience picked this as the best mic in it's price range.
Note: During my Periscopes people said that there was a buzz with this mic.
Watch the replay of my blind mic test here (I compare the Rode VideoMic Me vs. the iRig Mic Lav vs. the Apogee Mic96k and I let my listeners decide):
NOTE: The good folks over at Rode have told me that this Mic might have interference when used with Periscope.
You can get the Rode VideoMic Me here
The iRig Mic Lav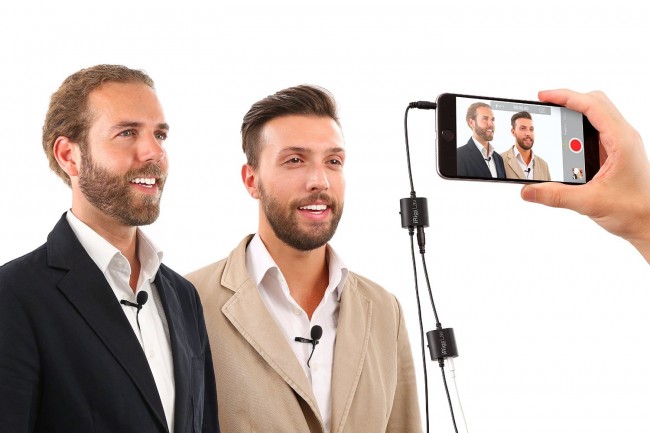 This NEW lavalier microphone for iOS and Android is a GREAT solution for your next live mobile broadcast. The sound is really good and you can use two of them for interviews (as they can plug into each other). They also support monitoring by plugging in an (optional) set of earbuds or headphones.
Note: During my Periscopes people said that there was a buzz with this mic.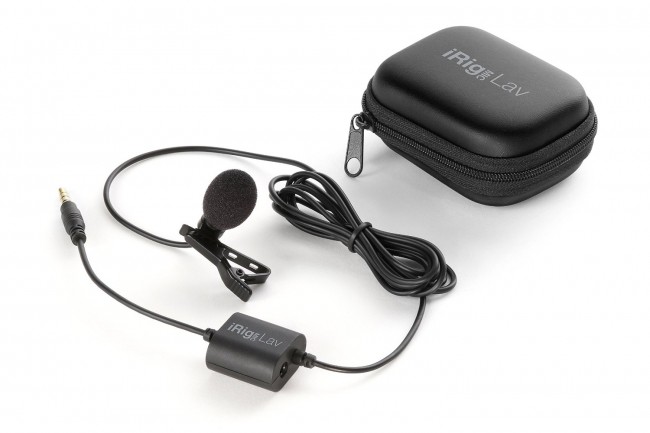 You can get the iRig Mic Lav here
 or here at B&H
You can get the iRic Mic Lav DUAL (includes TWO iRig Mic Lavs for interviews here
. Here's a 13 foot extension cable that works with it.
Another way to go is the iRig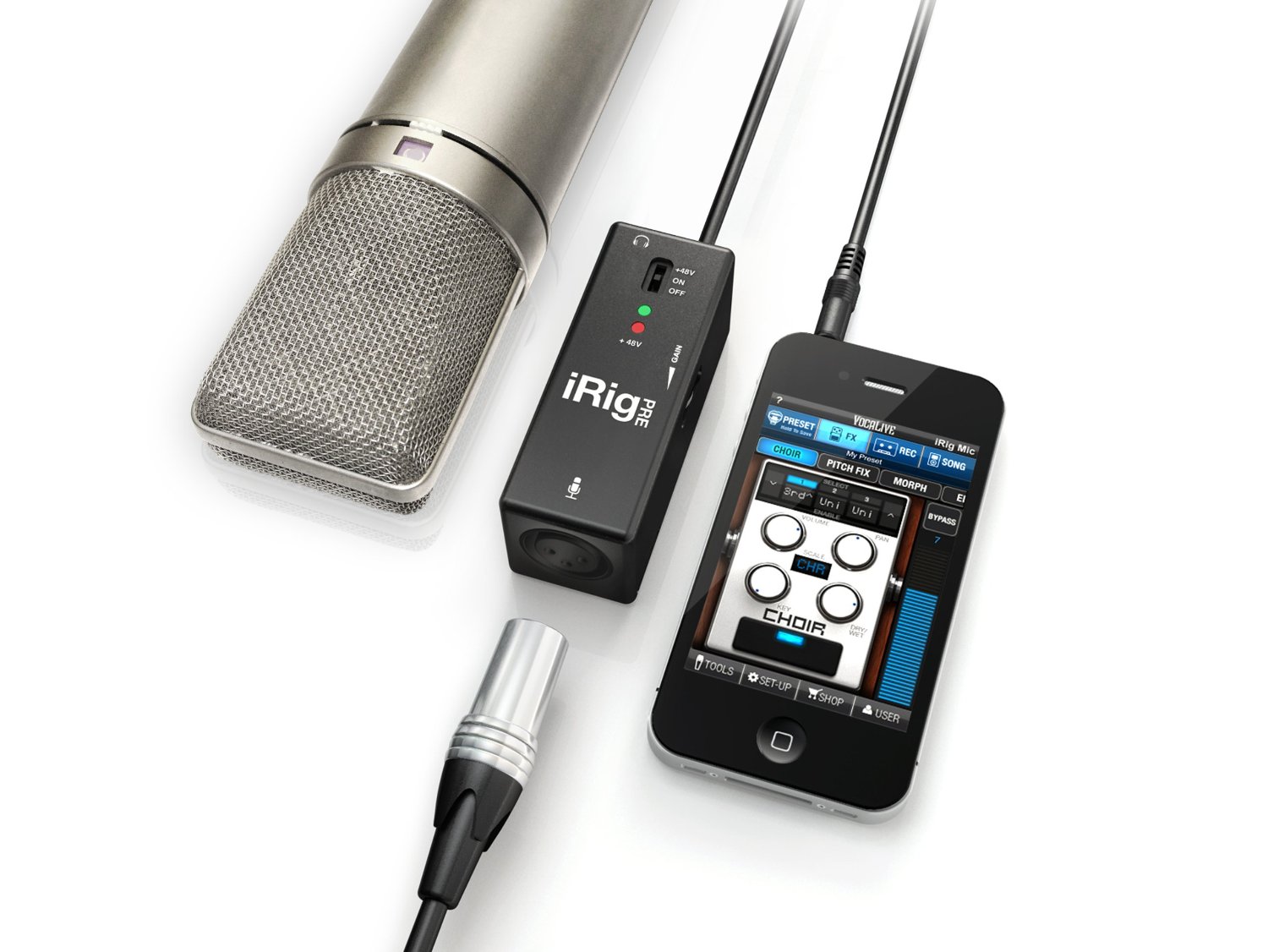 The iRig allows you to use standard XLR microphones with your mobile devices. You can get the iRig here
.
Another option for audio on the go is a Bluetooth Headset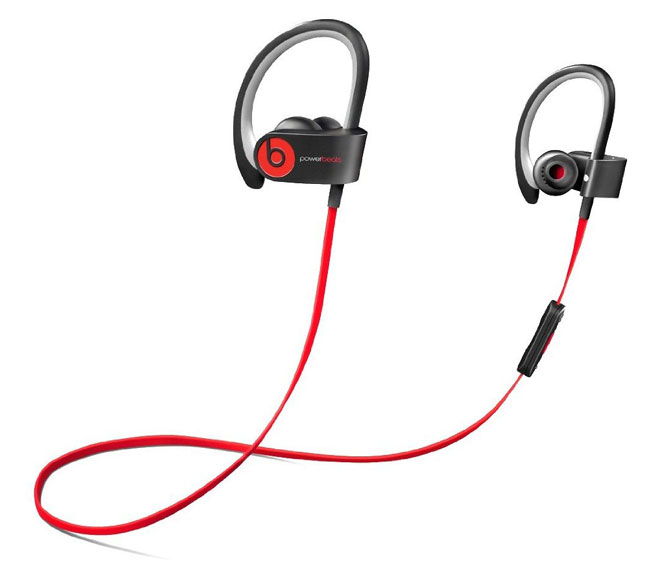 My current bluetooth headset of choice is the Beats PowerBeats2 Wireless In-Ear headset. The sound is great. There's a built-in microphone to broadcast with or use it to talk on the phone. The recharagble battery lasts for several hours and it's fast to recharge via the supplied USB micro cable.
Get the Beats PowerBeats2 here
.
Good lighting never hurts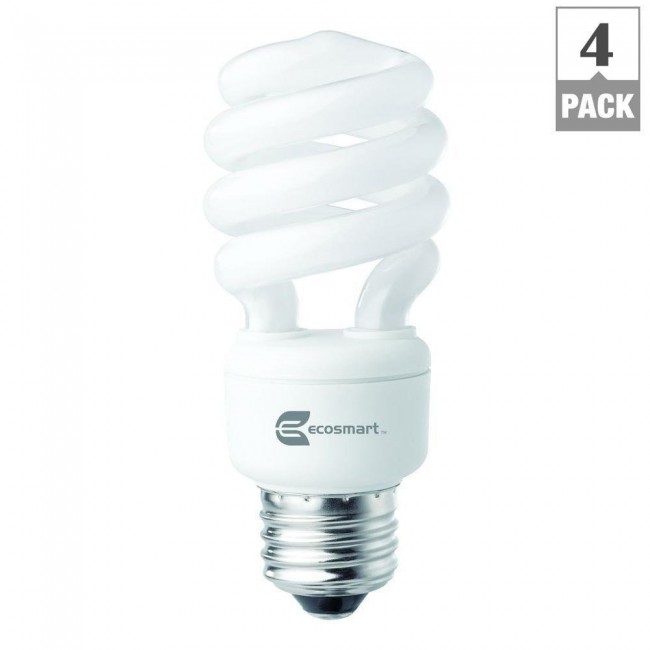 Even if you just using the lights in around you in your home to scope with, that's fine but make sure you've got the right bulbs. Most of our lamps and ceiling lights use bulbs that cast a warm/yellow tint to us on Periscope and other broadcasting platforms. You can easily fix that with these daylight balanced bulbs.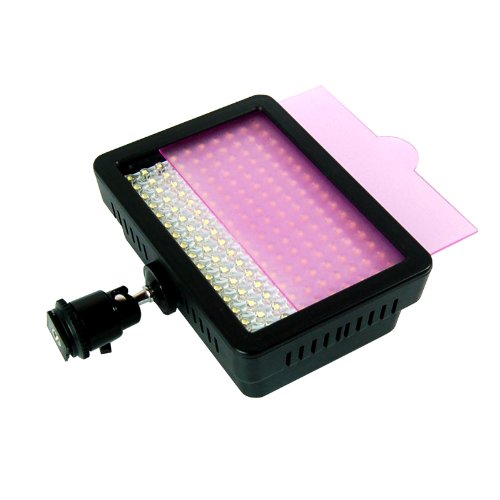 Consider getting a low cost LED light panel like this one that can be mounted on a standard tripod and is battery operated.
Here's a really low cost one that is dimmable. Get it here for Less than $30.
Low Cost 2nd Light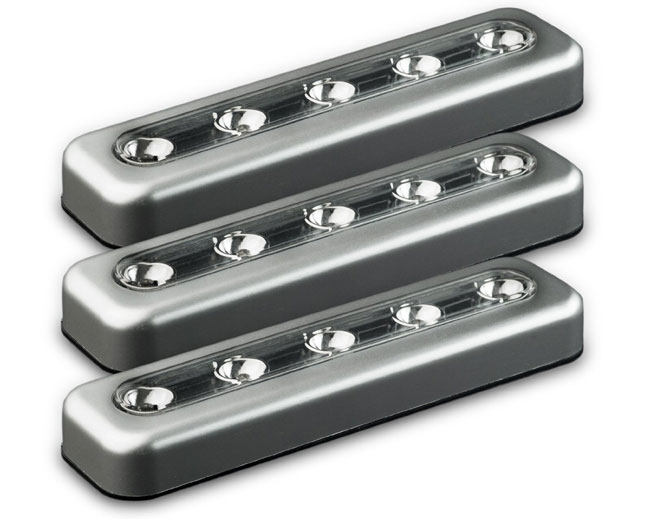 My good friend Larry Becker uses one of these battery operated lights underneath his setup to light the shadows under the chin and eye sockets. His lighting always rocks and this simple setup gives a nice even lighting. Each light uses 3 AAA batteries.
You can get the 3 Pack of these LED AAA battery operated lights here
. Larry softens the light even further using a frosted report cover like this one
.
The Ultimate Travel Light – You Can Control it Via WiFi!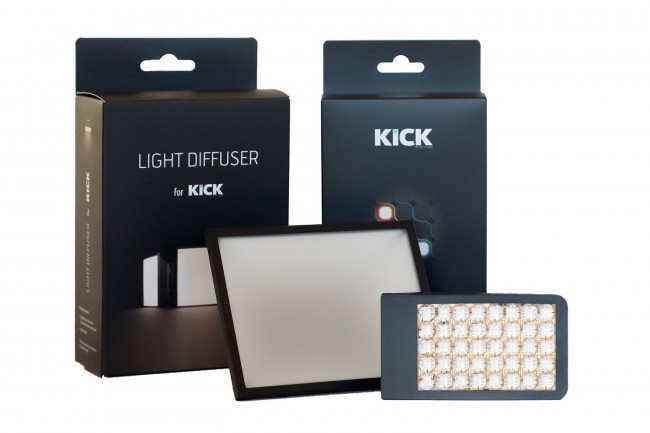 The Rift Kick Light+Diffuser is my absolute favorite travel light for live broadcasting. It's about the size of an iPhone 4 (remember those). It charges via USB and can either be controlled manually with the built-in buttons on the light OR you can use their iOS/Android App to control 1 or more Kick Lights via WiFi. I always liked the tech behind this light, but it wasn't until they came out with a diffuser that I really really began to love this light. The light alone is super bright and like all small light sources it can be harsh. However, the light slides into the Light Diffuser and becomes a much more usable light for your on the go needs. Place it on a tripod/lightstand about 4′-6′ feet away from you and it will be great.
Get the Rift Kick Light and Diffuser bundle here
.

Try a Wide Angle Lens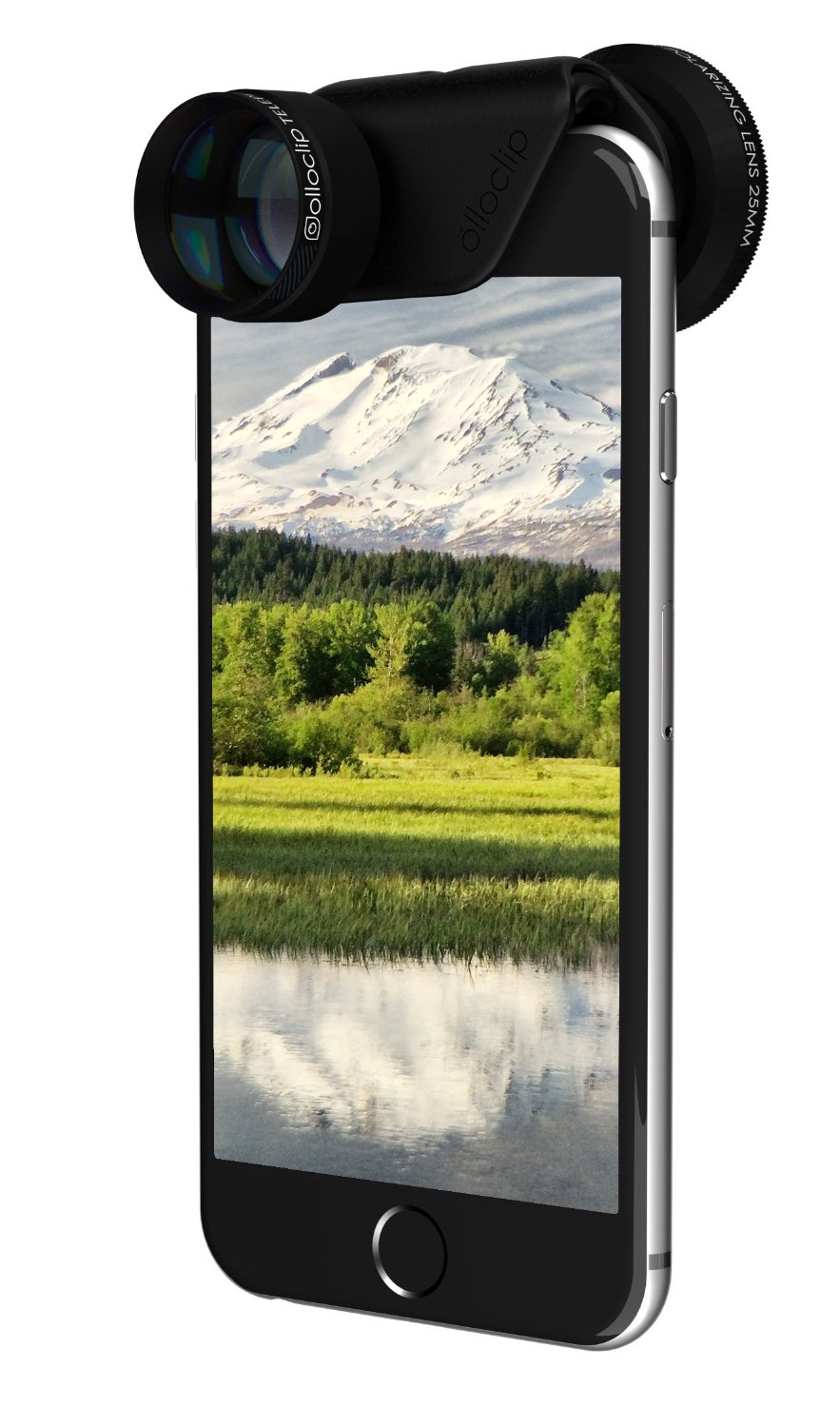 If your smartphone camera just isn't showing enough of the scene, you might want to try a wide angle lens. The one that seems to be a favorite of many Periscope broadcasters is the Olloclip for iPhone 6/6Plus.
Get the Olloclip here
.

A Great Keyboard Will Help You Comment Faster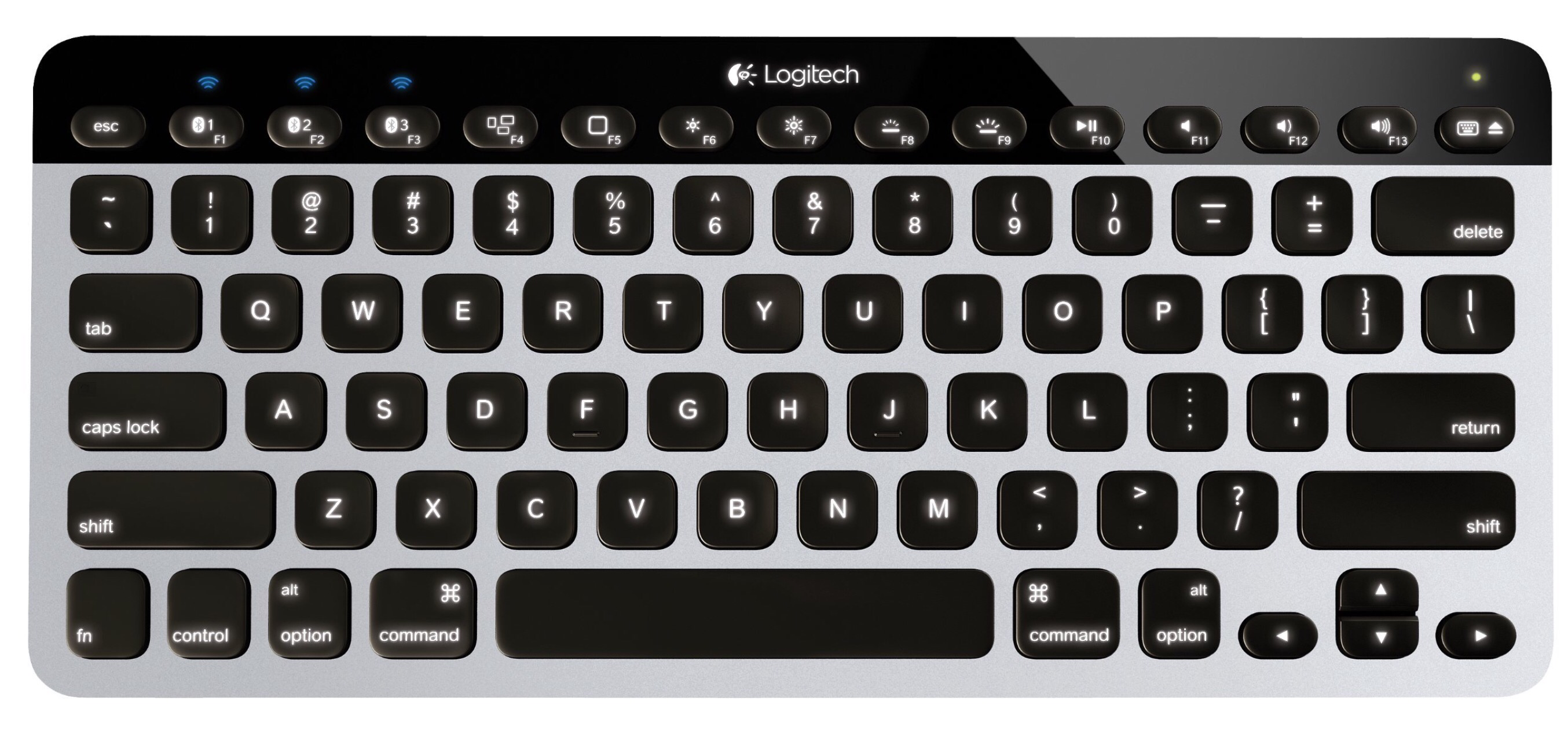 Even though we broadcast, we also watch other people's broadcasts. Typing comments with the onscreen keyboard can be a pain. My buddy Larry Becker turned me on to this bluetooth keyboard and I love it! Just about any bluetooth keyboard would work with my iPhone 6s Plus, but I don't want have to buy a keyboard just to dedicate to my iPhone. Instead this Logitech bluetooth keyboard can pair with up to 3 devices. It can be your Mac or PC keyboard, your smartphone keyboard and your tablet keyboard at the same time.  You can switch between devices just by touching one of the 3 bluetooth buttons on the keyboard. I've assigned 1 to my iPhone 6s Plus, 2 to my iPad Pro and 3 to my Mac mini. It works GREAT. It even has buttons to opperate your iOS devices wirelessly.
You can get the Logitech K811 for Mac and iOS devices here.
You can get the Logitech K810 for Android and Windows devices here.

Backup Battery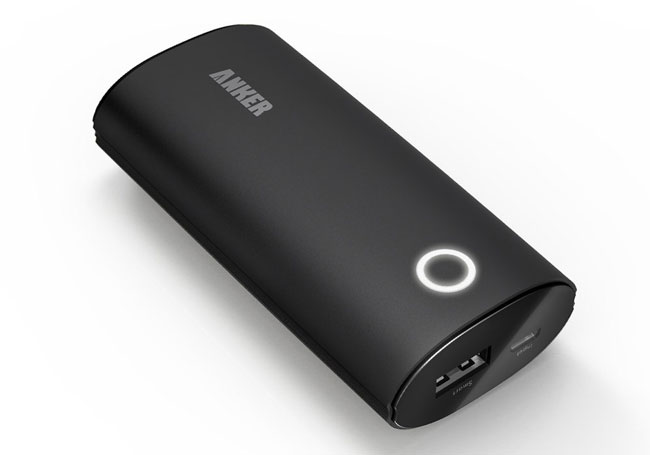 Live broadcasting can be a battery drain. If you're going to do it on the go, then you should definitely have a backup battery. My favorite backup batteries are by Anker. This the model that is small enough to carry in my pocket and yet gives me at least 1.5 recharges of my iPhone 6s Plus.
Get the Anker 2nd Gen Astro 6700mAh portable backup battery here.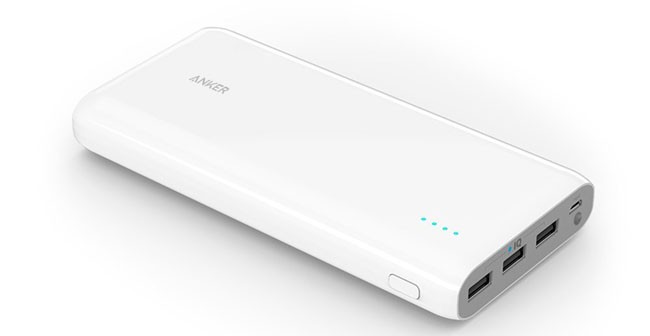 If you want the "mother of all backup batteries" then check out the Anker Astro E7 here
.
Don't Scope and Drive, but You Can Ride and Scope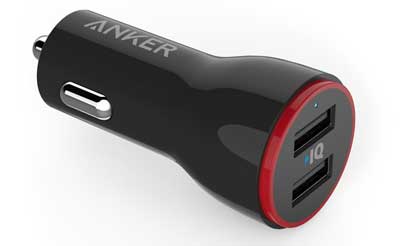 I don't advocate scoping and driving. However, many times I'm scoping from an Uber in the back seat. You need to arrived charged! Always carry a car charger when you travel and this is a great one.
You can get it here
.

Keep your Smartphone Lens Clean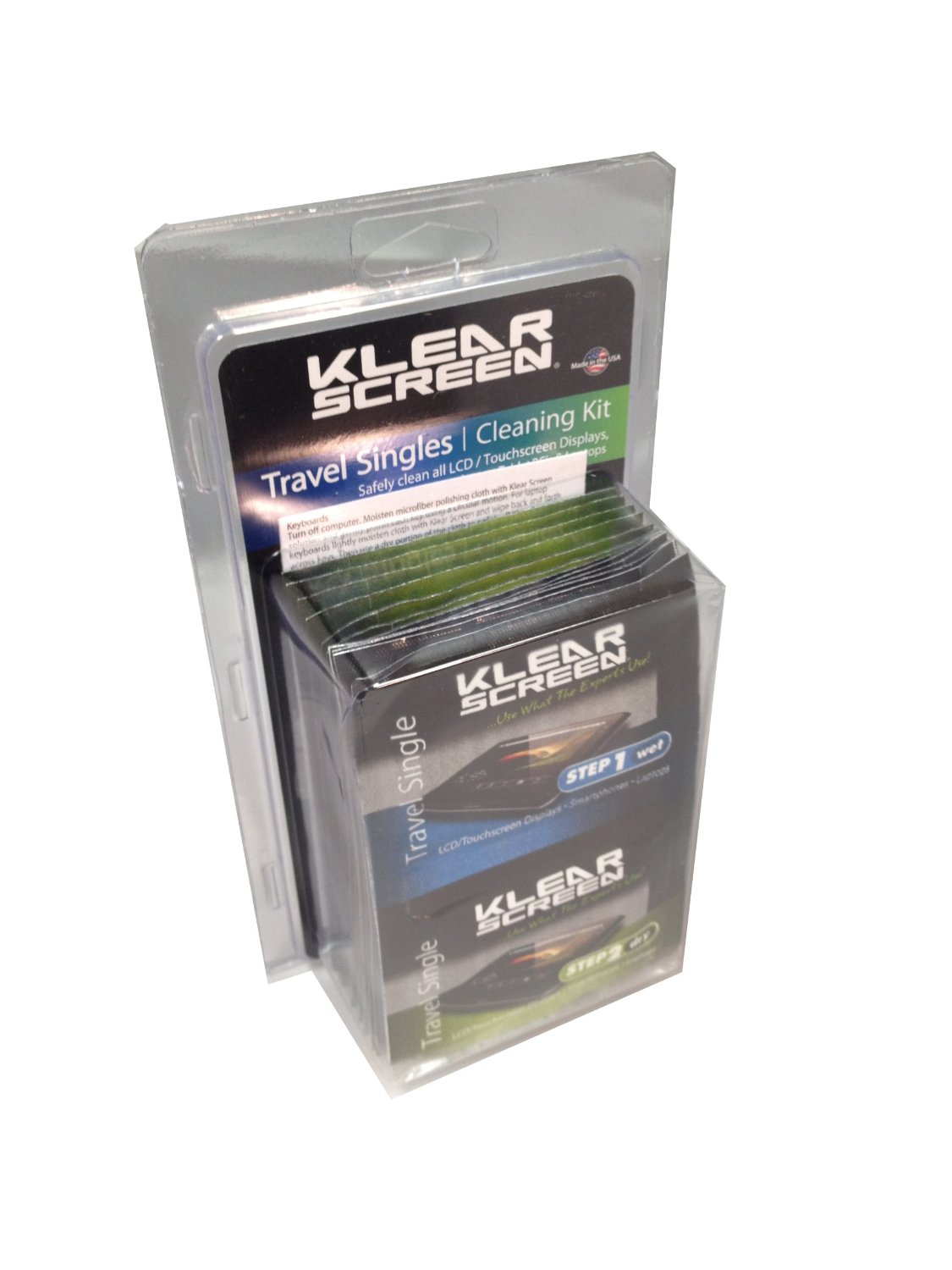 A smudge on your smartphone lens means that your broadcast will be distorted or out of focus. Keep everything clear with Klear wipes. I've used these for years. You can open one and clean your smartphone, tablet and computer display all at the same time.
Get Klear wipes here.
Re-pourposing Your Broadcasts with Screenflow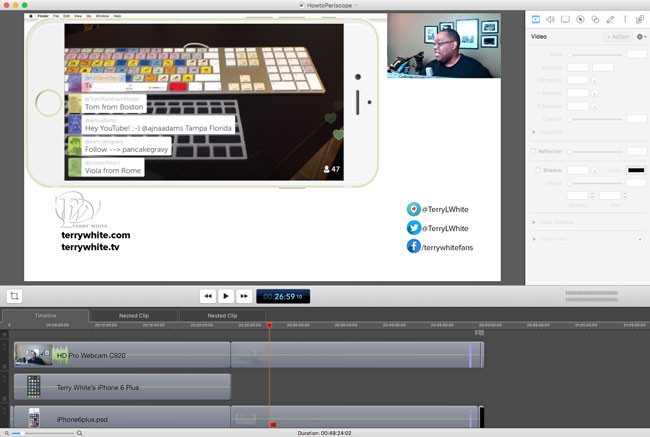 If a broadcast is really important/good and I want to edit it and add some professional touches to it, then I'll use Screenflow (a Mac only app) to do it. Screenflow is actually the application I use to capture my Mac screen and to do basic editing. It can even upload the finished video straight to YouTube and others. You can see more info of how I use Screenflow and the gear I use for it here.
You can get Screenflow here from B&H or here from the:
.
Here's a Periscope that I put together with Screenflow and Adobe Premiere Pro CC
Also check out my Periscope Getting Started Video here: