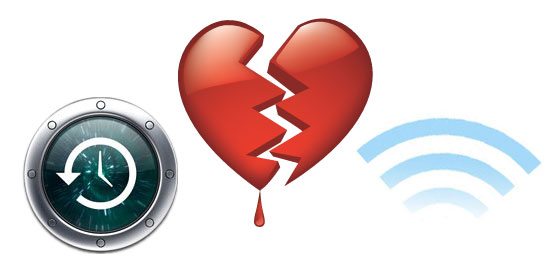 Now that I've been running Leopard (Mac OS X 10.5) for a week, I'm actually finding Time Machine to still be one of my favorite features probably with Quick Look being a close second. However, 7 days after installing Leopard on my home Macs I have abandoned the idea of backing up wirelessly using Time Machine. While it does work, it's just too resource demanding. I could always tell when Time Machine was backing up my MacBook Pro to a shared hard drive connected to my Power Mac G5 because my internet browsing would slow to a crawl. I just couldn't take it anymore and decided to outfit each Mac with its own external hard drive. Luckily I had some drives left over from upgrading to larger drives on my Server, so these drives worked out perfectly for Time Machine backups. I bought some external cases from Other World Computing and I was on my way.
Having a "regular" backup has already paid off!
Last week I screwed up iCal and Mail (two separate incidents) and was able to easily and quickly get back up and running by restoring the previous day's files using Time Machine. It just works!