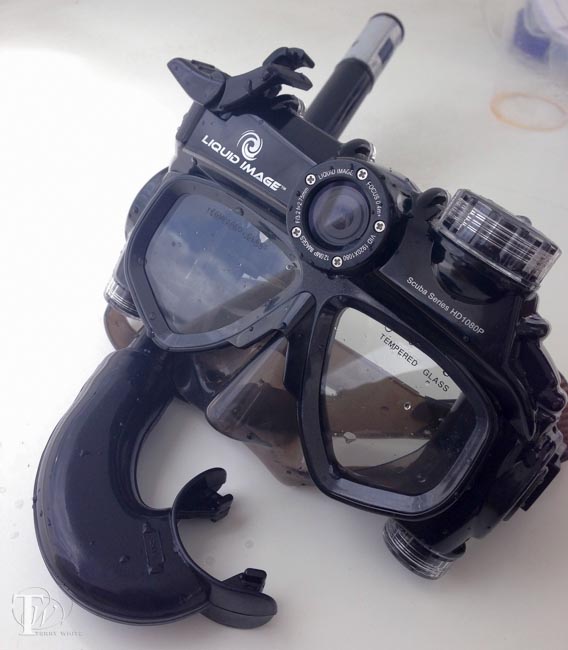 I'm a fan of water and water sports. I love to swim and I love to snorkel. One of these days I'll take the time to get certified for scuba. Last year I got a chance to do some snorkeling in the Virgin Islands and I remember feeling so unprepared to capture all the underwater beauty that I was seeing. I had no underwater camera of any kind with me. I remember my colleague at the time Greg Rewis telling me about his recent sailing experience and once I spotted the Liquid Image Scuba Mask Series, I knew that it would be on my list for the next time I headed out to a nice area to dive/snorkel. I got the mask and couldn't wait to try it. The obvious advantage is that this mask has an HD camera in it that records to a micro-SD card (4GB supplied, supports up to 32GB). You can shoot video or stills. This means that your hands are mostly free and where ever you look that's what you're shooting. (1080p @ 30fps, 720p @ 60fps, 5MP Still sensor/ 12MP interpolated)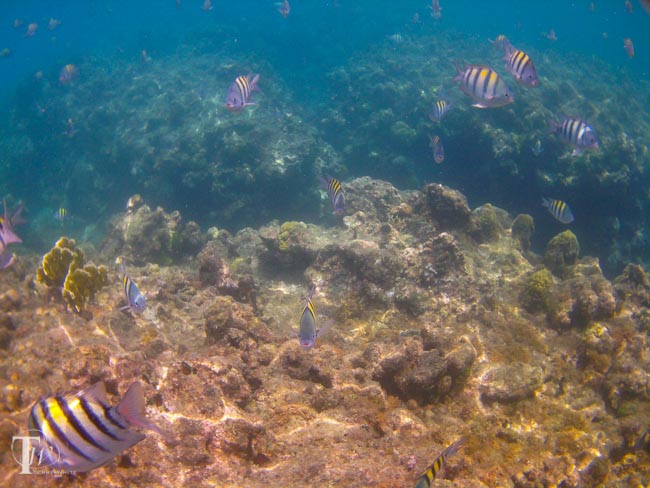 How does it work?
I really wish I had taken the time to familiarize myself with the mask more than just a few minutes the night before. I set it up, loaded the memory card and batteries and then took it out for a try the next morning. While I understood the basic operation of the mask, a little more testing up front would have made me feel more comfortable with it. The mask runs on 4 AAA batteries and depending on which model you get you'll either get 4 rechargeable batteries or 4 Energizers. The memory card is a 4GB card, which is rated at being able to capture up to 2 hours of video. Going in I had no idea how much recording time I had or how long the batteries would last. Again, I could have read all this before hand, but I didn't. Totally my fault. This made me a little anxious since I was going out with a group, I wouldn't get a second shot at this (at least not on this trip). I was more interested in capturing video than stills, but wanted to try both. Overall the mask performed as advertised. I was actually very impressed with the quality of both video and stills.  I bought and used their optional red and blue filters. The shots here were with the red filter. I meant to use the blue one, but grabbed the wrong one.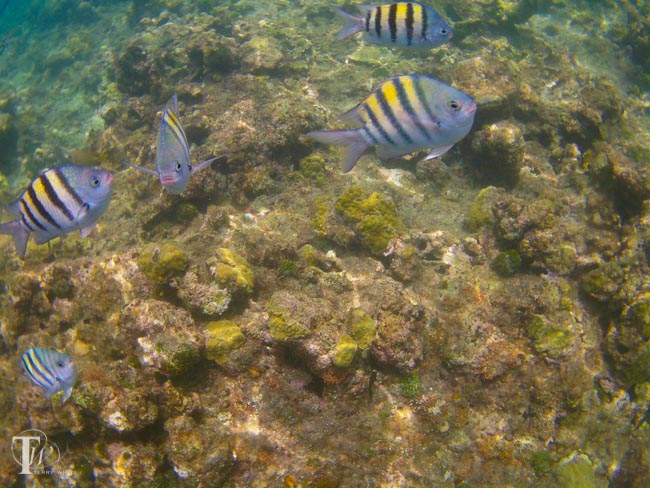 It's great, but there is definitely room for improvement
There are basically two buttons on the mask that control all of the functions. There's an on/off switch and a shutter button. Once the Mask is on it will default to video mode and there will be a blue light on. You can press the on/off button again to switch to still photo mode and the LED will turn red. While you're recording video the light will blink. While this is all great, the LED is actually located on the outside of the eye piece area. You can see the LED in the corner of your eye, but underwater it's almost impossible to see (for me anyway). There is also a very small LCD display, again located outside the eye piece area. The LCD displays your battery indicator, video/still mode and a counter. The only way to see this is display is when you take the mask off and look at it. While a H.U.D (heads up display) would be ideal, I'm sure there's a significant cost involved to make that happen (think Google Glass). With that said, I'd still love to see more feedback in the mask itself or even via a tethered wrist band.
Once I captured my video and shots I had to wait till I got back to my computer to review anything. I didn't bring any other multimedia reader with me on the boat. That leads me to the next area for improvement. The memory card goes into a compartment on top of the mask. Unscrew the cap, take out the rubber stopper and simply push the memory card into the slot. When you're ready to take it out, you press down on it and it pops up. However, the compartment is so small that I couldn't get my finger/thumb in to actually pull the card out. A pair of needle-nose pliers comes to mind. I even asked other people with smaller fingers to try and no one could get it out! I eventually wiggled it out after several minutes, but this compartment needs to be raised a little higher. You can plug in the supplied USB cable and transfer the images that way, but you'll need to turn the mask on and of course run the batteries down while you do it.
Here's a very rough cut of the test footage captured by the mask (next time I promise to stay down for longer periods of time and use the blue filter):
Once I got the images and video imported into Lightroom I realized that there was another thing I should have done first. I should have set the date and time on the Mask. Yes, I'm sure that's covered in the manual, but it would have been nice for it to prompt for this upon startup like most new cameras do. I did check out their YouTube clip on how to set the date/time and I was in disbelief of how many steps it takes to get it into the right mode and to set it. Granted there are only two buttons to work with for everything, but I'll never remember how to do it and will have to look it up each time.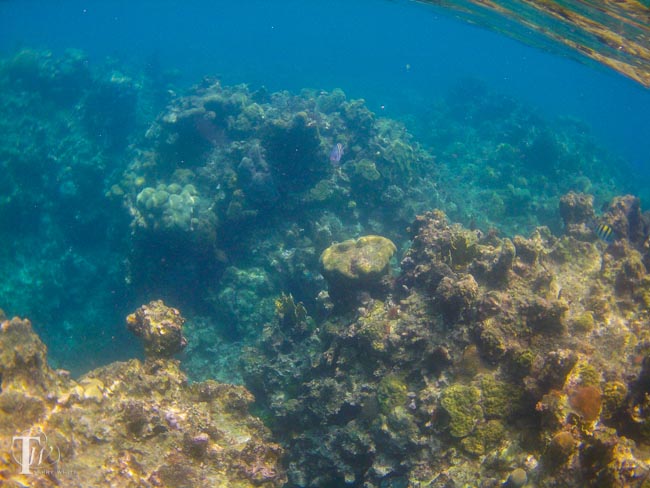 The Bottom Line
Like I said above, most of my frustration and anxiety came from not learning more about the mask before attempting to use it on a real dive/shoot the 1st time. There are a few things I would like to see change in the next model, but with that said this mask rocks! I have a GoPro Hero 3 and while the GoPro is small and ships in a waterproof housing, I'd either have to hold it or find some other way to mount it. Having the camera built into the mask is definitely the way to go! I can't wait to use it again. Hopefully soon!
You can get the Liquid Image Scuba 1080p Mask here.
You can also get the less expensive 720p version here.