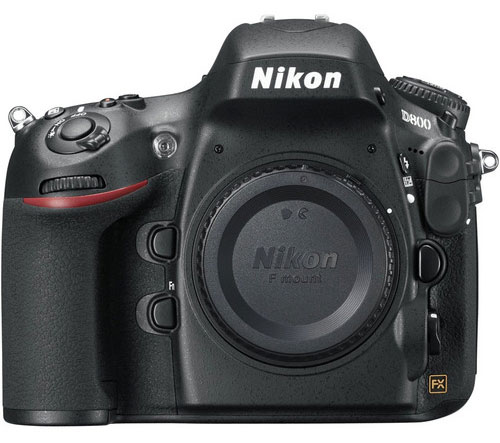 Yesterday Nikon made the long awaited D800 announcement and for the most part the rumors were true in terms of the specs. It's a 36MP camera! Wow! That's awesome for studio photographers, people that do weddings and commercial photographers. It's Nikon's highest megapixel DSLR to date. If you think about it, it's approaching the resolution of a medium format camera at a fraction of the price! While I can certainly understand the benefits for the intended market, (In my Obi-Wan Kenobi voice) this is not the D700 upgrade that I was looking for. Nope, this is a brand new camera aimed at a very specific set of customers. I get it! It's not for me. As I stated when I pre-ordered my D4, that while I don't need a D4 for the type of work/photography I do, I'd rather have the lower megapixel count for my portrait photography.
While I can certainly understand the desire to have more megapixels in terms of potential image quality, enlargements and being able to crop and still have a ton of data, I just don't want every frame I take to produce a file that large. On a positive note (according to the specs) the image size does appear to be selectable. If I'm reading this right you'll be able to choose between (L) 7,360 x 4,912, (M) 5,520 x 3,680 and (S) 3,680 x 2,456. That sounds great! In theory you would be able to dial up or down the MP count as needed. However, for me that would mean having it dialed down to "M" the majority (99%) of the time as I can't think of too many occasions where I would ever dial it up. The "M" setting would be a 20MP image, which is still larger than I need and "S" would be around 9MP, which is less than I'm used to now. Also knowing the way things work, I'd have that one magical shot at the lower setting and wished I had had it dialed up for that shot. While this is all theoretical for me at this point, I stand behind my decision to go with the D4. Once the D800 is out in the wild and the reviews (and sample images are in at the various sizes) are in perhaps my opinion will change. If that did happen I could always sell my D700 and go up to a D800 as a second/backup body to my D4. For now I'll be watching the D800 from the sidelines. Cheers to those who have been waiting for and dreaming of a 36MP DSLR!
One more thing… I should also point out that the D800 has two card slots (something I really wanted). CF and SD. That means that having an Eye-Fi card in the SD slot for wireless transfers to your computer, iPad, Android or iPhone while you're shooting is a possibility. I would shoot RAW to the CF and basic JPEG to the Eye-Fi card. The client could be reviewing shots off to the side as I take them. Sweet!
You can pre-order a Nikon D800 here or here You can pre-order a Nikon D800 (low pass fiter with anti-aliasing removed!) here or here.