Let me start off by warning you up front. If you're looking for a review of the Nikon D5000 that concentrates on how good of a still camera it is, you can stop reading now. I already have a great Nikon DSLR for stills. It's the Nikon D700! I love it. Before that I was using the Nikon D300. Loved that one too. So my interest in the Nikon D5000 has very little to do with how good of a picture it can take. Don't get me wrong, I will use it for taking pictures too and good picture quality is very important to me. However, the video features are what brought me to the D5000. The D5000 is so small it may become my travel camera too (more on that later).
Just yesterday…
I was talking about my experience with eBay and how I was selling my D300. Some of the readers here, Nikon Rumors and on Twitter started trying to read between the lines and find conspiracy where there wasn't any (Why are both Scott Kelby and Terry White selling their D300′s? hmmmm) . First off the Nikon D300 served me quite well. I upgraded to it from the D80 and it was night and day. It's a great DSLR. Never had any problems with it and I've taken some stunning shots with it. Although the D300 is great, I wanted even lower noise at higher ISO settings. So when the D700 came out I was sold. It was full frame (still is) and gave me the higher ISO:low noise ratio that I was looking for. Although I could have sold my D300 then (see no conspiracy here about it being a bad camera), I decided to keep it as a backup! That's how much I liked it. At first I was even using it more than the D300 because I was just more used to it. Slowly as time went by I continued to transition to the D700 until I was using it most of the time. So the D300 was just sitting there. When the D90 came out the only feature that got me the least bit interested was the HD Video capability. However, I wasn't willing to spend over $1,000 to play. Since I wasn't ready to part with my D300. I waited. Then the D5000 came out and I got more interested. It seemed to have the same video capabilities as the D90 for less than $750 (Body only).
I tried to do some research regarding the D5000′s video capabilities and I was really coming up short. It seemed like every D5000 review I could find focused about 95% of the review on it's still capabilities and 5% (if that) on the video capabilities. Even this recent Macworld review only mentions the video features in the Cons section saying that it doesn't auto focus! Wow, that's it? They all pretty much said the same things. "It shoots up to 720p video at 24fps, the clips are limited to 5 minutes each and there is no auto focus." Even when I tried to find sample clips, most really weren't showing off the flexibility of using different lenses. They were mostly shaky videos that complained about the lack of auto focus. So let's get to the video capabilities of the D5000…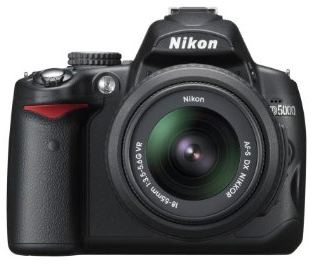 Why use a DSLR for Video?
The big question most people including me had on their minds was, "why use a DSLR for video?" Were photographers all of a sudden expected to become videographers? Were wedding shooters expected to shoot stills and the wedding video too? The answer is NO! If you want to shoot a wedding video go get a dedicated HD video camera! No, what makes shooting a few minutes of video interesting with a DSLR is that you get the flexibility of using your expensive lenses to create interesting looking video. I love the shallow depth of field I get with my Nikon 28-70mm f/2.8 lens and my 85mm f/1.4 lens. In order to outfit a video camera with this kind of glass it could easily cost you tens of thousands of dollars. So if you're already a Nikon shooter and you have a nice collection of lenses, then you could put those lenses on a D5000 and get some interesting creative effects.
My first D5000 Video
Going in I already knew that the D5000 supports shooting video at 320×216, 640×424, and 1280×720 (720p HD). So I immediately changed my setting to 720p. I then put my 28-70mm f/2.8 lens on and turned on Live View. I pressed the OK button and I was recording video. It works. Now for a real test. I switched to one of my favorite portrait lenses, the Nikkor 85mm f/1.4 lens. I then hauled my daughter outside for more of a real-world test. Now keep in mind that I plan to use a tripod for shooting video from here on out. However, I just wanted to see what I would get if I did try to hand hold it. Like I thought, you get shaky video

Not too bad though. It's that "Film Look" that's making everyone go gaga over DSLR video!
It definitely has its limits
The first thing I noticed after getting the clip into my computer was that the audio didn't pick up my daughter very well. Now I know that she wasn't exactly yelling, but I would have expected her audio to be a little louder. This brings me to the first limitation. There is no audio input jack to attach an external mic. So you are limited to the mic that is built in which is MONO by the way!
As I mentioned earlier the maximum resolution is 1280×720 (720p). Most HD video cameras can shoot either 1080i (1920×1080) or even 1080p on some of newer ones. Since the bulk of what I do is either going on YouTube or my Apple TV, 720p is fine for me. Both YouTube and the Apple TV are limited to 720p for video anyway.
The next limitation is the 5 minute clip limit. This may sound extremely limiting and it is if you're planing to shoot a major motion picture. However, 5 minutes is plenty of time to capture a moment, scene or memory for most of what you would probably be doing anyway. Keep in mind that while there is a 5 minute limit per clip, you can record as many 5 minute clips as you have available storage. So if 5 minutes is not enough. just start a new recording. Remember, when it comes to video shorter is better anyway!
No Auto Focus when shooting video! This is probably the most frustrating limitation. It's not the end of the world, but it is a pain. With my 28-70mm lens I turned on Live View and then pressed the shutter down half way to lock in the auto focus (at this point it thinks you're taking a still). Then I hit the OK button to record video. However, on my 85mm lens I couldn't make this trick work at all. I had to manually focus it right off the bat.
No Commander Mode – the only time I use the popup flash is when I want to use it as a Commander to wirelessly trigger, my SB-900, SB-800 or SB600. Unfortunately the D5000′s popup flash does not work as a Commander. So If I wanted to use it wirelessly to trigger my flashes, I'd have to use either a set of PocketWizards, an SB 800 or SB900 in Commander mode in the hotshoe of the D5000, or in a pinch setting the Speedlights to slave mode and using the popup flash to set them off that way (only as a last resort).
Going forward I plan to shoot video using a tripod. Since my clips are limited to 5 minutes anyway, I don't plan to do any zooming. This should significantly reduce the need to do a lot of focusing. I can move the camera/tripod after each clip to get a different perspective and in reality that's how it's done in hollywood anyway. You don't see a lot of zooming and panning in professional video.
So if you can live with these limits, then shooting video with the D5000 will be an enjoyable experience!
There are other limits I can go into when comparing this to my D700 or D300, but it wouldn't be fare to do so! This is a consumer model camera and is less than half the cost of a D300. They're not in the same league. So it's not fare to compare them head to head.
Editing the D5000 Video
The D5000 shoots both video and stills to an SD or SDHC card. Since my HD Video camera uses SDHC cards, I had an 8GB card just sitting there ready to be used. I was hard pressed to find a review that mentioned the video format that the D5000 recorded in. I was hoping for AVCHD, however it produces a Motion JPEG AVI file. While the file opened in QuickTime and played in all of it's 720p glory, when I tried to import it into Premiere Pro CS4 on the Mac, I got an "unsupported compression" message. It's hard to say what CODEC they're actually using. I sent a sample clip to my video guy Dave Helmly at Adobe to analyze and let me know what I need to do to get it to work. In the meantime I simply used HandBrake to convert the clip into an H.264 MP4 file that Premiere edited no problem. Then I thought about it a little more and decided to try it in Premiere Pro CS4 on Windows. Since it was an AVI file I thought I might stand a better chance with the CODEC being natively supported there. I was right. Premiere Pro CS4 on Windows imported the clip with no errors.
UPDATE: Other Mac users seem to be using MPEG Streamclip to convert the D5000/D90 footage to 720p 24fps HDV .MOV files and bringing them in that way. I just tried it and it worked great. It did make my clip about 50% larger than the original, but the conversion was fast and the quality looked to be the same as the original. My original 1 minute 3 second clip (.AVI) file was 105.3MB. The Handbrake H.264 MP4 was 11.7MB and the MPEG Streamclip HDV .MOV was 145.2MB. So if you multiply these numbers by 5 (each clip you record is limited to 5 minutes), then the native file coming out of the camera will be roughly 526.5MB and the Streamclip HDV .MOV file will be roughly 726MB. Keeping in mind that compression will vary based on the content being shot and that my clip was 3 seconds longer than 1 minute. So with an 8GB SDHC card you could roughly get over 70 minutes of video (5 minutes at a time).
UPDATE 2: Found an even easier solution, although it's not FREE. Using QuickTime Pro ($29.99), which I already have. Open the Nikon D5000/D90 .AVI clip in the QuickTime and player and simply hit Save. This will save out a .MOV file (no conversion), which imports right into Premier Pro on the Mac. Then drop it into an HDV 720P 24fps Sequence and edit away. The resulting .MOV file is the exact same size as the original .AVI.
Traveling with the Nikon D5000
Now the question becomes will I be traveling with my D700 or new D5000? The answer is probably "yes!" It will really depend on what I'm traveling for. If I'm traveling with a photo shoot lined up and I need my best gear, then I'll bring the D700. If I'm traveling and it's a family vacation or I'm traveling on business, but don't have any shoots lined up, then I'll take the D5000 just in case I run into a photo op.
I'm a GPS Freak!
If you've read my blog for a while, then you know that I'm into geotagging. I always travel with my di-GPS Pro GPS for my Nikon DSLRs. The di-GPS Pro connects to the camera via the 10 pin terminal port. Of course since the D5000 is a consumer model, it doesn't have the 10 pin port. So I also got the Nikon GP1 GPS. The Nikon GPS comes with two cables; one for the 10 pin remote terminal and one for the ports found on the D5000 and D90. I'll be putting the GP1 through its paces and do a follow up review. If it performs well, then I'll be putting my di-GPS Pro on eBay. I like the di-GPS Pro because it has a 10 pin terminal pass-through port on the top so that I can connect my cable release. This really came in handy on my trip to Page AZ. I was able to geotag my photos and use my cable release for the long exposure shots in low light. The Nikon GP1 also has a pass-through for a cable release, unfortunately it's only for their consumer cable release the MC-DC2. I'll have to get one of these (again, had one with my D80) and give it a try.
What about shooting stills?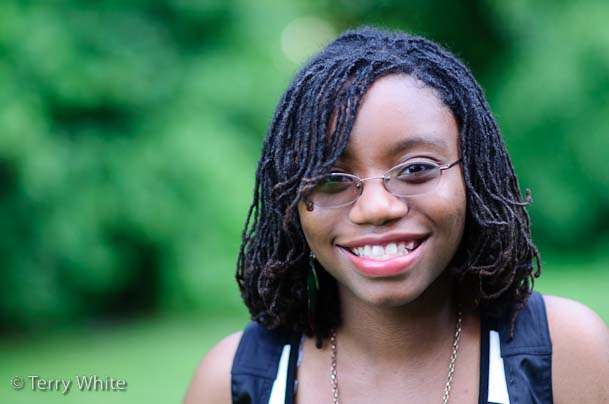 Yep, it produces a great still!
OK, so what about shooting stills? After all it is the camera's primary function! Like I said, everything I've read suggests that this camera rocks! My buddy Scott Kelby recently made an unplanned purchase of a D5000 while traveling as he became separated from all of the camera gear that he brought with him on the way to Italy. So he bought a D5000 while he was there to not miss the many photo ops and he fell in love with it.
Steve at Steve's Digicams gave it an extensive review and he loved it. It's a 12.3 MP sensor that takes great shots in RAW and JPEG. What's there not to like? So if you're really interested in the still capabilities read what Scott and Steve had to say.
Since I primarily shoot in RAW, I was delighted that Adobe released the Lightroom 2.4 and Camera RAW 5.4 updates that add native RAW support for a slew of new cameras including…you guessed it…the Nikon D5000. hmmmm, the plot thickens! Was it an elaborate scheme to unload more expensive, more capable gear, just in time for the LR 2.4 update? Or perhaps this was all just a coincidence. Perhaps we knew D300 replacements were coming soon? Maybe we knew this as insiders or was it because Nikon, Canon and everyone else release new models every year. hmmmm!
All jokes aside, no plots here. No schemes! Just a couple of guys who bought D5000′s for totally different reasons and under totally different circumstances, who both have higher end cameras and simply don't need D300′s anymore. That's all folks.
See John Nack's post for a list of the newly supported cameras and links to the updates of Lightroom and Camera RAW.
The Bottom Line
Other then the weird AVI file format that I have yet to get the right editing setting for, there were no surprises here. It was exactly the experience I expected. The D5000 is extremely compact and although it's smaller than what I'm used to, it still feels good in my hands. I'm sure Nikon's next line of updates (muhahahaha) will address some of the limitations above. If they do a significant job in doing so, there may be a D5000 on eBay in the not too distant future. Either way, I'm happy with my purchase and can't wait to shoot some more video. Now I gotta get a fisheye lens!

I also wonder if you can do video with a Lensbaby? I've got some playing to do.
This stuff is only going to get better with each new model! I'm really excited.
Oh yeah, I almost forgot. You'll love the swivel LCD display thingy. It's cool.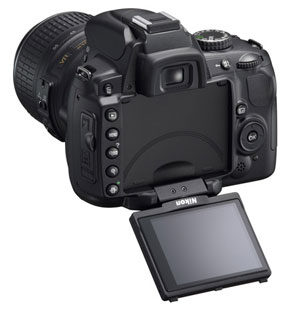 I got the Nikon D5000 (Body Only) here for only $662.84. I paid $219.98 for the Nikon GP1 GPS and I also got the wireless remote/shutter release for only $14.76.