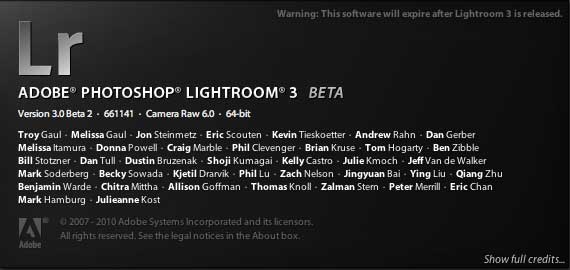 Today Adobe has released the Lightroom 3 Public Beta 2. You can download your copy right here for free. The Lightroom 3 Public Beta 1 was downloaded by over 350,000 photographers and you guys gave us valuable feedback. Much of that feedback went into making Lightroom 3 even better. This new beta incorporates many new features and tweaks. Rather than list them all (you can get the list on the Adobe Labs site), I'd rather show you!
Check out this video:
If you missed my first video going over LR3 Public Beta 1, you can check it out here.
More of my videos are available at CreativeSuitePodcast.com
I did forget a couple of things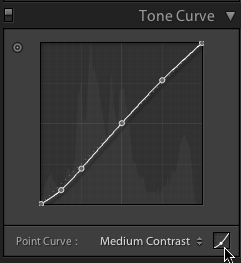 There was one feature that I totally forgot to show in the video above. It's the New Point Curve. Many photographers have requested more control when working with the tone curve than is currently allowed with the previous "guided" or "photographic" tone curve control. This release includes an option to enable a traditional point curve commonly found in the Camera RAW plug-in or Photoshop. We hope this implementation allows advanced Lightroom customers to achieve the power and control they're looking for without complicating the experience for photographers new to digital imaging.
Easier Navigation when importing
Now if you double click on a folder that contains subfolders in the Import dialog box it will "Dock" the folder and drill down only showing you the contents of that folder. It's like Solo mode for the import dialog box.
When creating Custom Print Packages
in the Print module you'll now have the Option of a "Rotate to Fit" and "Rotate Cell" command
There's more to come!
While this version does represent the bulk of new features in LR 3, there are a few more tricks that the team has under its sleeve that we'll see in the shipping version. Stay tuned….