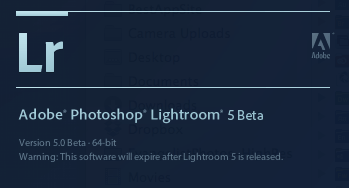 Lightroom 5 has a great new non-circular spot removing/healing brush. However, there's a feature that many will overlook for using the tool for what it was originally intended for. It's always been great at removing dust spots from dirt on your lens or sensor dust as long as you could see the spots in your images. Now with the new Visualize Spots feature you can find them much easier.
Are you missing out on my Bonus Content?
See more of my Adobe Creative Suite Videos on my Adobe Creative Cloud TV and get the App below. It features EXCLUSIVE CONTENT that no one else gets to see. This episode has a BONUS CLIP that is available only in the App! My iOS App is a Universal App for iPhone, iPad and iPod touch. I also have an Android version on the Amazon App Store:

You can get the Lightroom 5 Public Beta here.