Yesterday Apple released an update to Leopard (Mac OS X 10.5). This is probably one of the most important updates to Leopard since the day it shipped because it fixes some long standing issues with Adobe Creative Suite 3. One of the apps that suffered the most under Leopard was Adobe InDesign CS3 with frequent random crashes. Thankfully this update (10.5.4) fixes this problem! This is a MUST HAVE Update to all Leopard and CS3 users!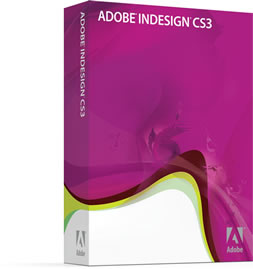 Adobe has also responded with an update of its own to InDesign CS3 (5.0.3) that fixes other issues as well.
Don't walk, but run to go do both of these updates!