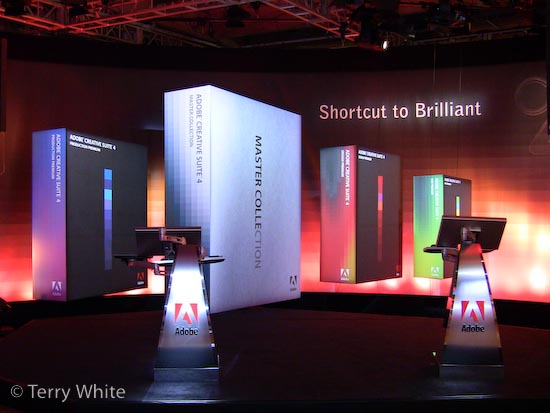 Adobe launches Creative Suite 4 today! I'm here in San Francisco for the Live showing of Creative Suite 4 to some of our top customers. You'll be able to catch it via the web by going here. I must say that this is a very strong release of the Creative Suite! There are hundreds of new features across the whole suite. The live audience was blown away by what they saw.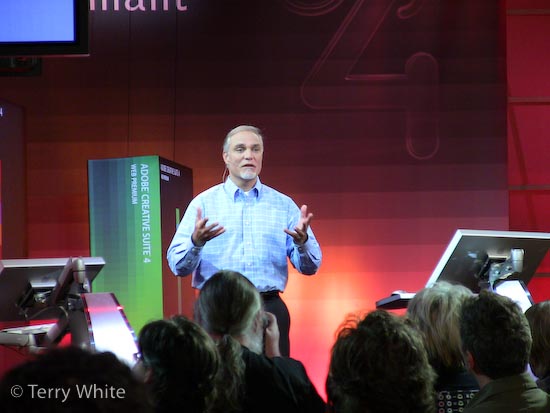 Adobe's SVP of the Creative Business Unit, Johnny L. was the host and after setting the stage for what CS4 was all about he actually invited some key customers to come up and show off what they had been working on with the various (pre-release) CS4 apps.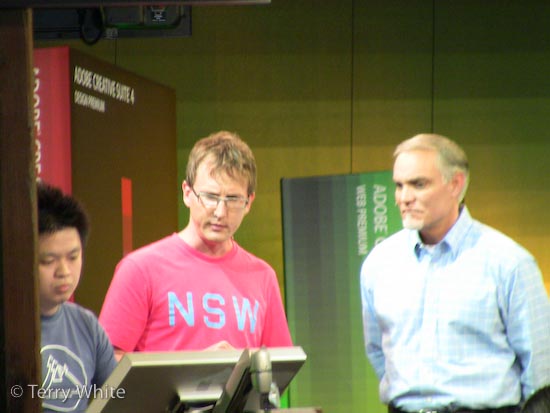 There were customers representing Video, Web/Interactive and Print workflows. This was really impactful as it wasn't just Adobe employees showing off the features, it was customers showing real-world work that they had created using the new toolset. Johnny L then wrapped things up with a demo of Photoshop CS4.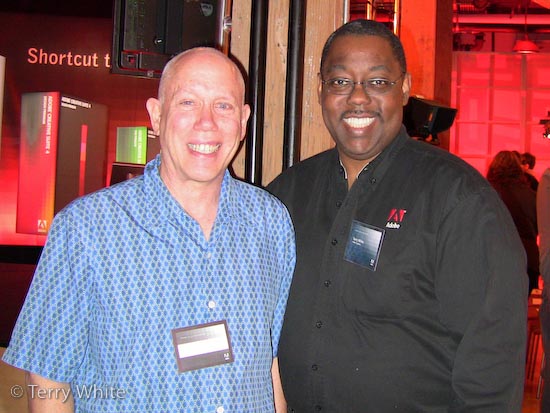 I got a special treat by meeting the legendary Bill Atkinson. For those of you who are too young to remember, Bill Atkinson was one of the original Macintosh developers. He was the guy who wrote MacPaint! That's right, the first graphics application that I had ever used. Had it not been for Bill's revolutionary work, I probably wouldn't be where I am today in the graphics world. It turns out that Bill is a photographer and a huge fan of Adobe Photoshop!
 
Want more on CS4?
As you read this post there is tons of content going live on Adobe.com and various partner sites so that you can explore all that's new in CS4. There's over 10 hours of CS4 video content on Adobe TV alone. Adobe Product Manager John Nack has posted some juicy details. Layers Magazine has put up a CS4 Learning Center as well as NAPP. I've even posted my first CS4 episode on my own Creative Suite Podcast. So if you want to learn more, there's content out there for ya. I'll be doing new CS4 tutorials on my CS Podcast from here on out.