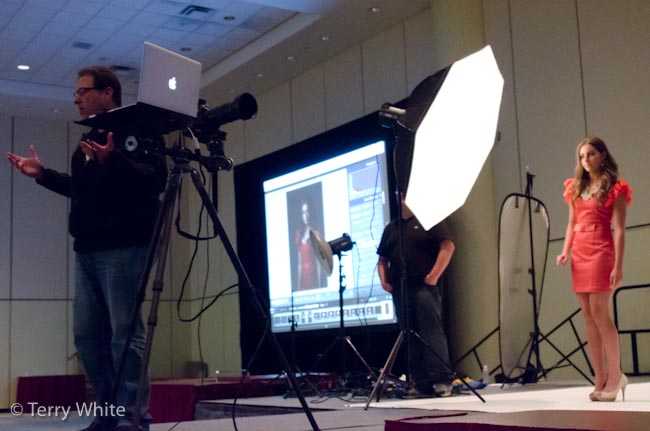 What do I do on my week off? I hop in my car and drive 4 hours up to Toronto to see Scott Kelby do his "Light It, Shoot It, Retouch It Seminar".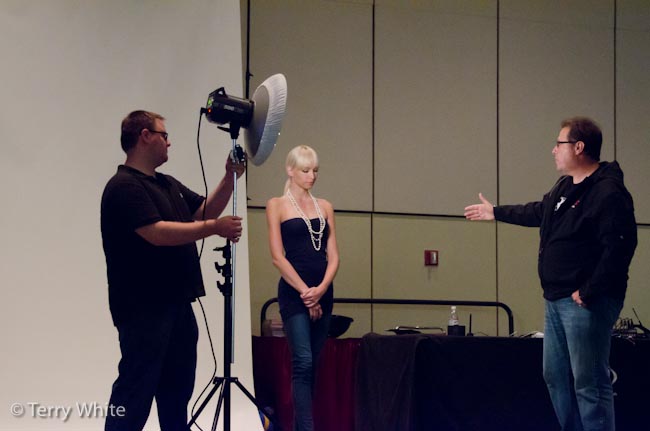 It's not often that I get a chance to actually sit in on someone else's classes. I go to Photoshop World twice a year and I see a list of great glasses, taught by world class instructors and then I sigh because I know that either the class I want to take is happening at the exact same time as one of the classes I'm teaching or I have some other show duty that prevents me from attending.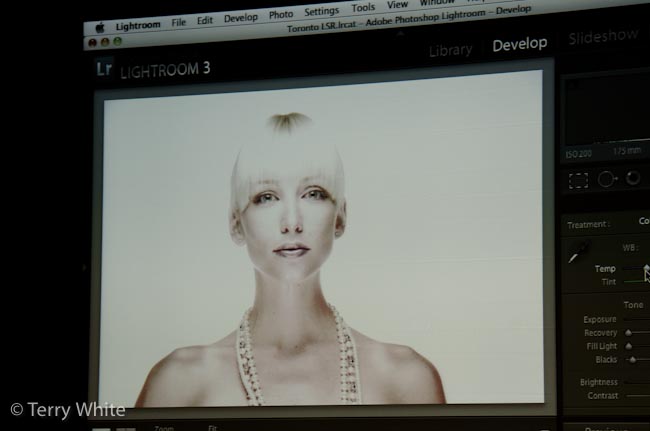 This means that when I have an opportunity to take another instructor's class, I grab it!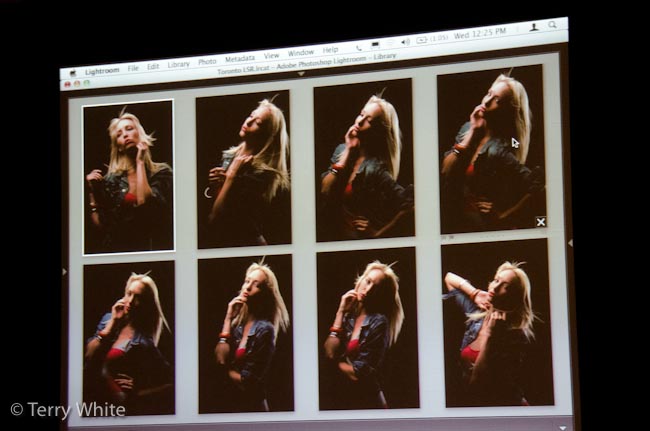 I would dare say that I've learned most of what I know about photo retouching through my buddy Scott over the years and although I'm quite comfortable doing portrait retouching I'm always eager to learn something new.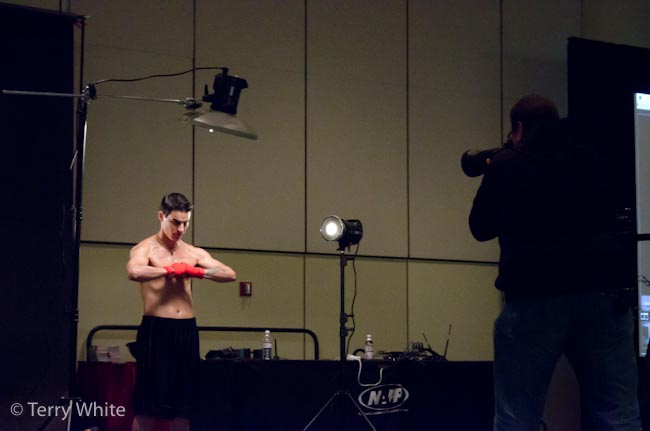 The sports shoot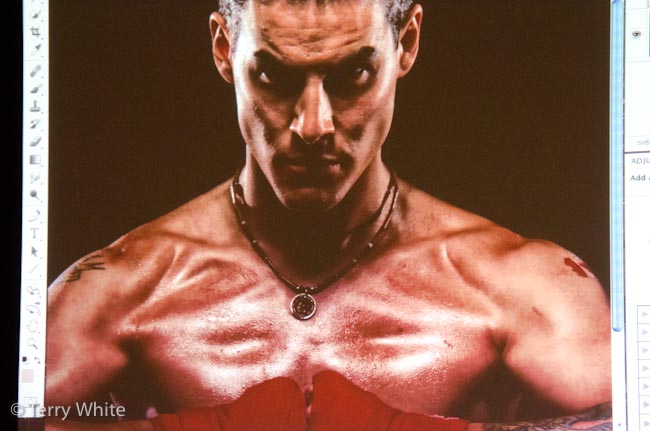 This seminar was structured a little differently than a typical Photoshop Seminar. Instead of just having Scott open up an photo and then start showing you how he'd retouch it, he actually starts from scratch and lights the subject.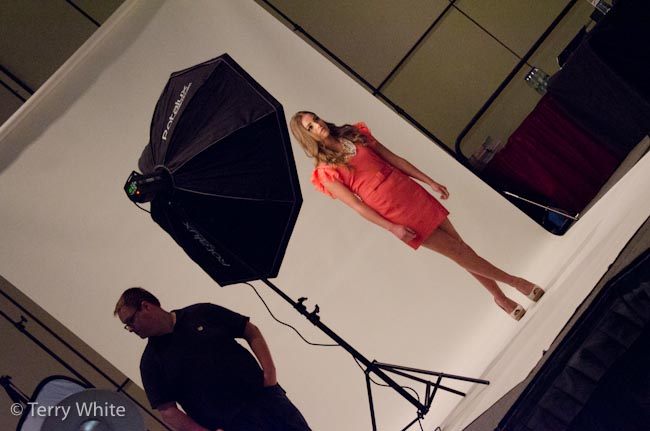 Then you not only get to see the live lighting setup right before your eyes, but you also get to see the photography take place on the spot.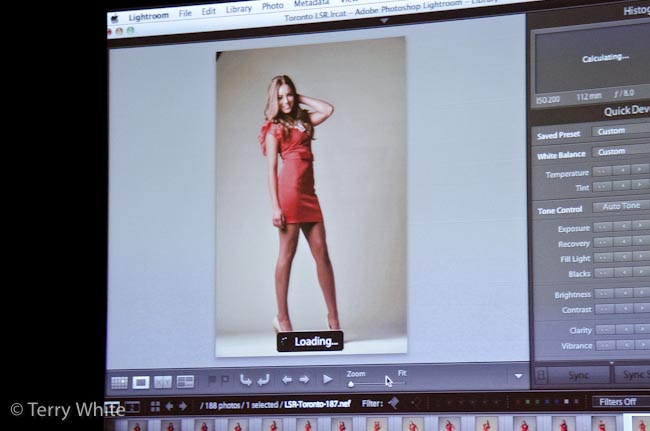 This means that you also get to see Scott's workflow for shooting tethered into Lightroom and doing his image selections.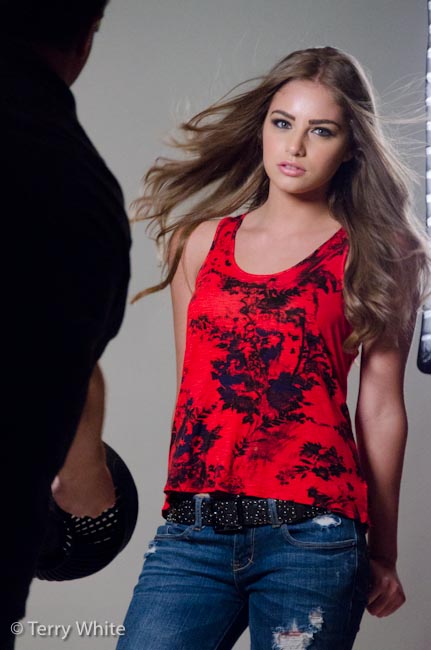 Michigan Model: Amanda and Makup by: Renata MUA
It's always good for me to see how another photographer does things because I can usually walk away with a couple of tips that I will put into practice IMMEDIATELY.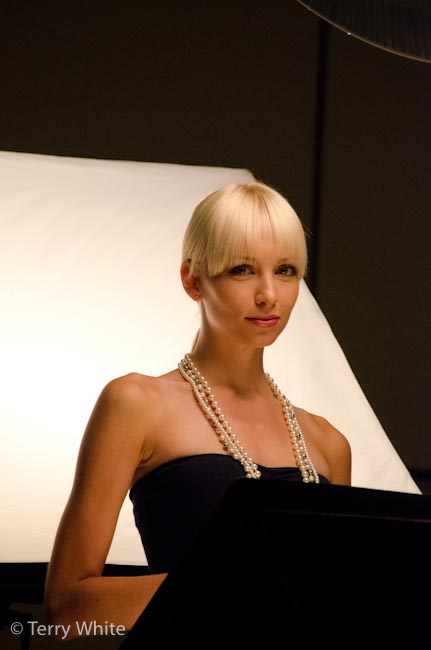 Scott's seminar was no different. I learned a couple of techniques in working with a beauty dish as well as shooting at different angles for fashion shoots.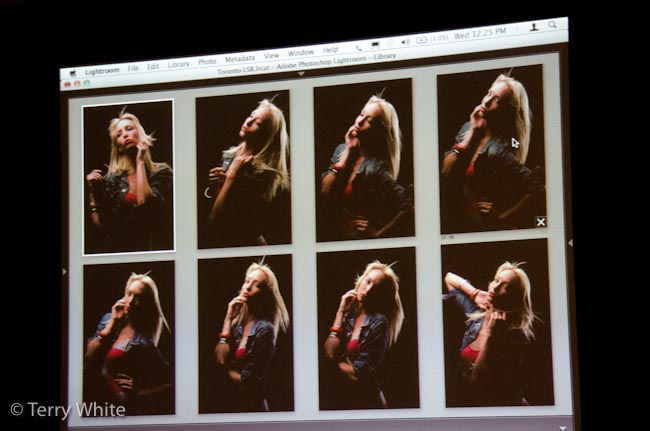 After Scott shoots and makes his picks, he does whatever he needs to do in Lightroom to the image first and then heads right over to Photoshop CS 5.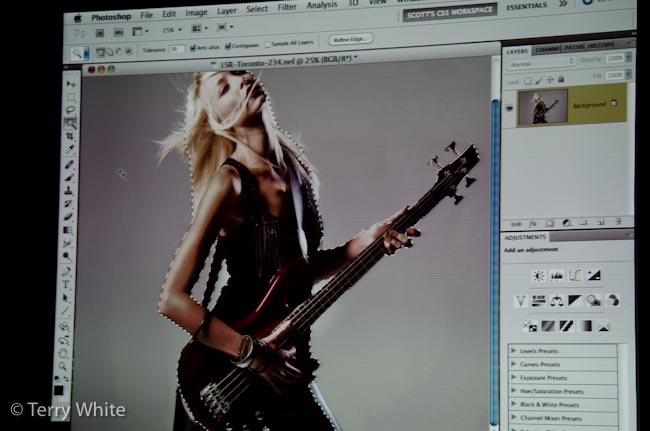 Hope photographed with a bass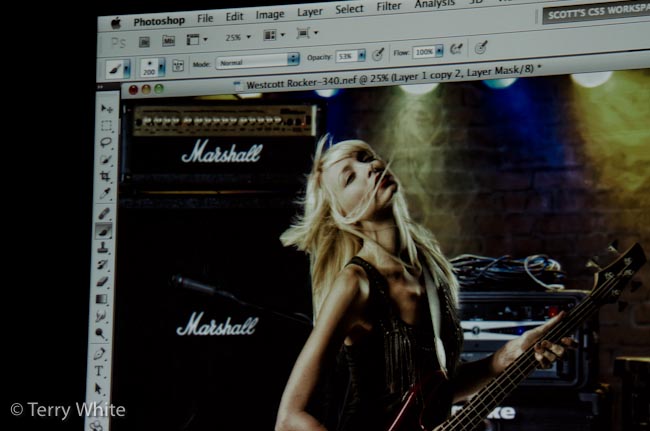 Hope composited onto a background right before our eyes
At this point you see how Scott approaches image retouching and what areas to look out for and probably areas of a photo that you may have never paid attention to in the past. Even though I've seen and sat with Scott one-on-one doing portrait retouching, I still picked up a least 3 techniques that I can't wait to try.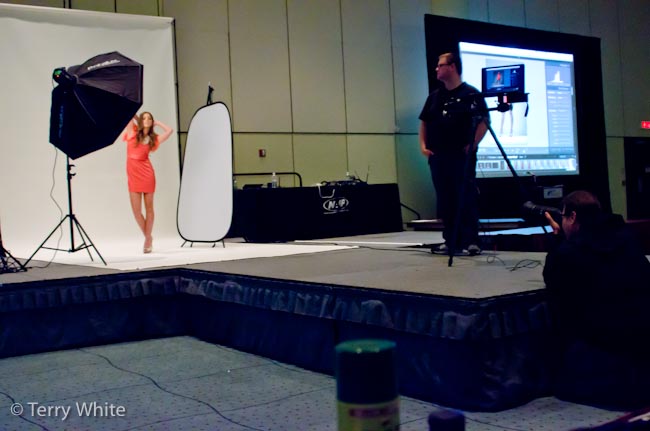 One of the things that you also have to realize is that while there is usually one model that Scott knows and has worked with before, he hires two local models (a guy and a gal) that he has never seen before.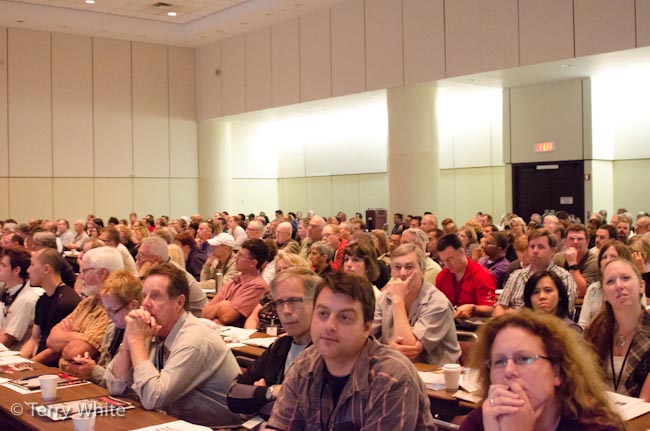 It takes a great deal of confidence to be able to not only photograph someone walking in the door that you've never seen before, but also to retouch them and have it look great in front of 500+ photographers and Photoshop users!
It was also great and an unexpected pleasure seeing so many of my own fans. Thanks goes out to all that came up to me and said hi as well as giving kudos for this blog and my podcast. I really appreciate it.
The Bottom Line
If you have the opportunity to catch this tour, you should jump at the chance. For me it was a day well spent. Not only is Scott an accomplished photographer and retoucher he will have you laughing constantly throughout the day. Even with the jokes I was AMAZED by how many shoots and retouches he got done in the one day! That alone was a take away for me that I may be overshooting at times. Thanks Scott!
Find out the schedule for Scott's tour here.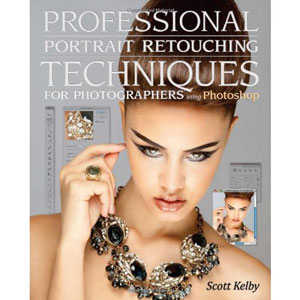 If you can't make the tour definitely check out Scott's Portrait Retouching Book here.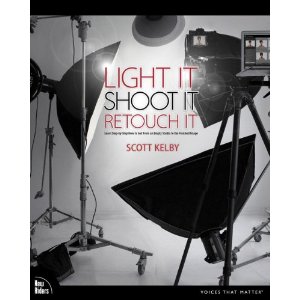 You can also pre-order his upcoming Light It, Shoot It, Retouch It book here.