If you travel with electronics then you know how important it is to keep them powered while on the go. So in this Travel Tips segment I'm going to cover some of my favorite options for keeping my gear charged/powered when I travel.
The HyperMac Battery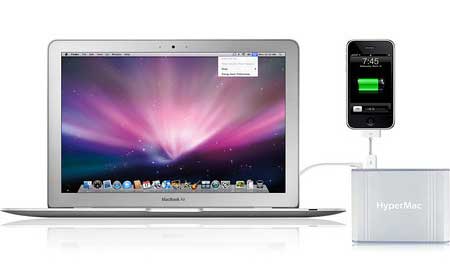 This is probably my favorite new backup battery because it does double duty. It keeps my MacBook Pro charged on long flights AND it can also keep my iPhone/iPod charged too. See my original review here. Prices for the HyperMac Batteries start at $199.95. As a bonus you also get a car charger for your MacBook/Pro if you go with the $299.95 model or higher. See the HyperMac products here.
iGo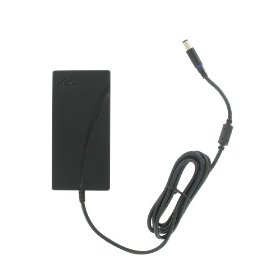 The next solution is the Swiss Army Knife of chargers. The idea behind iGo is that you buy one universal charger that plugs into the wall and buy Tips for all your devices. Honestly I used to use the iGo charger all the time. However, I don't carry it any more (although I should) because they don't yet have an Tip for MacBooks/Pros because of the proprietary MagSafe plug that Apple uses (I wonder how HyperMac does it?). However, for your non MacBook laptop and your cellphone, iPod, GameBoy, video camera, etc., this one charger does it all.
You can get the iGo Slim Design 90W Laptop Wall Charger here for $79.99. Then you can use the iGo Tip Finder to find the Tips you need for each one of the devices you want to be able to charge with this charger. So you carry ONE charger and a Tip for each device instead of having to carry multiple chargers!
The Belkin Travel Surge Protector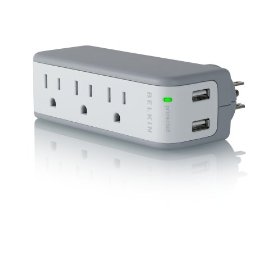 It's not that I'm so worried about power surges while I'm on the road (yes it could happen), I like this and keep it in my suitcase because there usually aren't enough available outlets in hotel rooms. The design of this is pretty cool in that the 3 prong plug swivels so that you can plug it in at any angle. You also get two powered USB ports for charging your USB chargeable devices such as iPhones/iPods, cellphones, etc. So with this one adapter I can use one AC outlet to charge my computer, my iPhone and perhaps my video camera or some other device and still have one plug left and one USB outlet left. You can get the Belkin Mini Surge Protector here for $14.50.
External iPhone Battery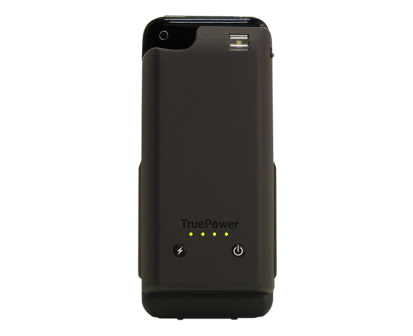 As wonderful as the iPhone is, the one thing that travelers have a problem with is getting through the day on one charge. If I start out with an early morning flight, which usually means I'm using the iPhone to check TripIt, weather and other travel conditions as well as relying on it for email and web browsing more than usual, I'm lucky if I have any juice left by the end of the day. I can of course use the HyperMac Battery while in flight and that definitely helps, but I usually want to reserve every drop of that power for the MacBook Pro. So I use my TruPower IV battery to top off my iPhone. See my original review here. Amazon sells the TruePower IV for $99.99 here.
The Kensington Battery Pack and Charger for iPhone and iPod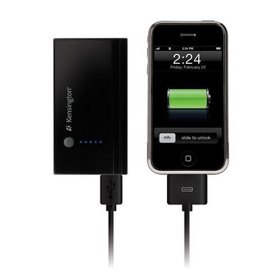 Although the TruePower is my favorite, there are other less expensive solutions. I gave the Kensington Battery to my teenage daughter for vacation travel and it worked out great. She was able to easily double the battery life of her iPhone 3G. There are two ports on the battery. One that is USB for your iPhone or iPod. The other is for the supplied wall charger to actually charge the battery. It feels kind of cumbersome, but it works. It's also half the price of the TruePower. You can get the Kensington Battery/Charger here for $41.69.
Griffin PowerBlock Reserve for iPhone & iPod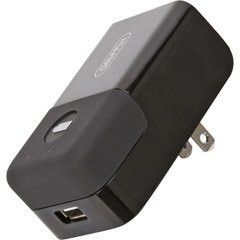 I bought this one for my other daughter. I love the design in that it can replace your existing iPhone/iPod charger. You plug it into the wall and then plug your sync cable in to the open USB port. It can charge the external battery, which magnetically mounts on to the front of the charger and your iPhone/iPod at the same time. I just got this one (as it came highly recommended at the Apple Store), but haven't had a chance to test battery life on it yet. However, in reading some of the reviews out there, people are complaining that you only get about a 40% charge from it. No where near doubling the battery life. However, it's the least expensive option going for a mere $27.91 here. So you might think of this one as an "emergency backup battery" and not a battery life extender.
Car Chargers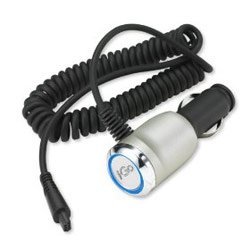 I sometimes have a rental car when I travel. I don't like to rent cars and avoid it when I can, but sometimes it's necessary. So when I'm in a rental car I want to be able to charge my iPhone. Therefore I keep an iPhone/iPod car charger in my luggage just for travel. I also got a MacBook Pro charger with the HyperMac Battery, which I have yet to try, but I'm going to start packing it too. Many of the battery operated devices I travel with already include car chargers. However, I don't want to carry around a bunch of these. So that takes me back to iGo. They make a car charger that is compatible with their Tips. This way you still only have to buy the one Tip you need for each device but now you can power those devices in your hotel room or in your rental car. Check out this iGo auto universal (DC) power charger – power adapter – car
for $6.95.
The Bottom Line
We could spend all day talking about various charges that are out there. I've listed some of my favorites and the ones that do the most so that you don't have to carry as many. The only time I've regretted any of the above purchases is those times where I forgot to bring them!