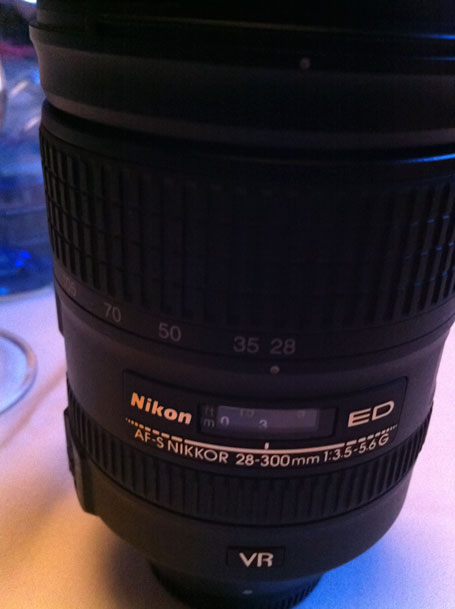 I love my Nikon glass! However, when it comes to regular travel I don't like carrying more than one (maybe two) lenses unless the trip is to a photography specific event/location. My old standby for years has been my Nikon 18-200mm VR DX lens. While I have certainly gotten some really good shots using that lens over the years I have yet to hear a photographer brag about it being a tact sharp lens. Quite frankly it's not the sharpest lens I own. Not even close. However, I was willing to give up a little sharpness for the versatility in range/size/weight and using it for most situations throughout the entire trip.
I have officially retired my 18-200mm in favor of my New Nikon 28-300mm VRII lens
I was very excited to see Nikon introduce their new Nikon AF-S NIKKOR 28-300mm f/3.5-5.6G ED VR Zoom Lens. The beauty of this lens is that it not only covers a great range for most shooting situations (28-300mm), but it's also a full-frame lens too. That means that I can use it on my D700 as well as my D5000 without it cropping (producing a lower megapixel image on the full frame D700). Even though I was already sold on the specs, it wasn't until I got a chance to play with one at an exclusive Nikon event in South Africa that I was immediately sold! I had my D5000 and my 18-200mm VR (the original one) lens with me and I had already taken some shots in the dimly lit restaurant (no flash) and I was getting the kind of shots that I was used to with that lens. However, I put the 28-300mm VRII and took some shots and I could tell an immediate difference right on the camera's LCD. The images were definitely sharper.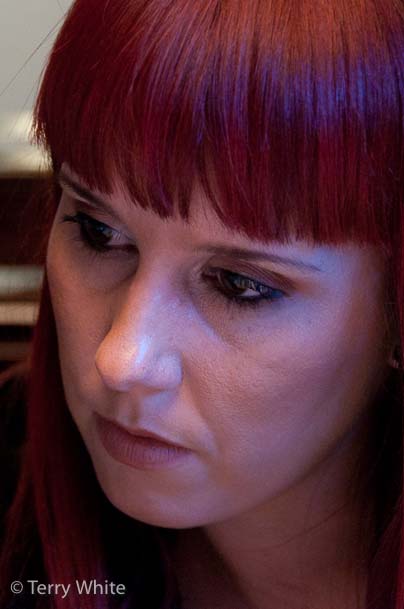 shot handheld (available room light) 1/5 sec at f/5.6, ISO 3200 116mm with the D5000 and the 28-300mm lens (
I told the local Nikon reps "you just sold one!" I ordered it immediately when I returned to the states.
The NEW lens showed up last week and I got a chance to do a quick side-by-side test in my studio. Again, I could see a big difference right off the bat.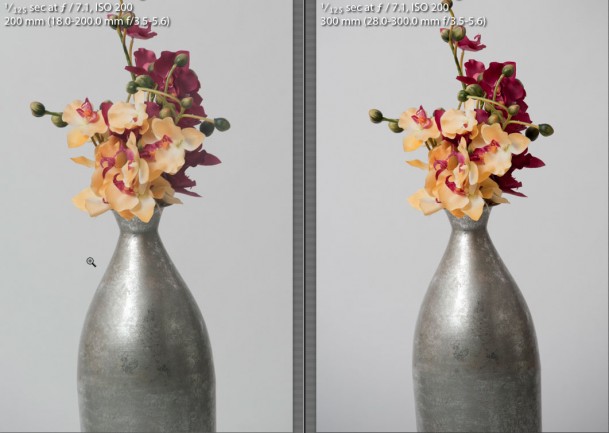 click the image above to enlarge
Now keep in mind that this wasn't an exhaustive test and I could have probably gotten some better results with the 18-200mm had I cleaned it up a bit. Still having shot with that lens (18-200mm) since it was new and comparing it to the NEW 28-300mm lens, I never got images as sharp as I'm getting them now.
The Bottom Line
Although the Nikon 28-300mm lens is about $300 more than the 18-200mm lens, I would say that it's worth the money. If you have a full frame camera like the D700 or D3 then it's a no brainer. Yes it is slightly bigger and sligtly heavier, but it's worth it in range and in my case image quality. This will be the only lens I take on most of my business trips from here on out. You can get the Nikon AF-S NIKKOR 28-300mm f/3.5-5.6G ED VR Zoom Lens here for $1,049.