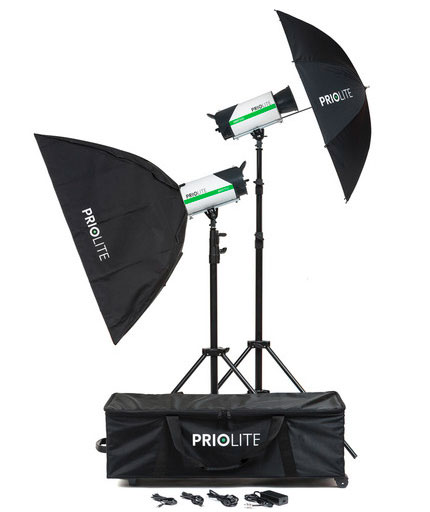 I held my Master the Shoot Digital Photography Workflow Workshop this past Saturday in my studio. We had a great turnout and a great time shooting and exploring my digital photography workflow. During the workshop and on our third shoot I decided to give the Priolite MBX500 a shot. I had just received this kit to review and quite honestly after setting it up and testing it only to make sure it fired, I hadn't actually used it in a real shoot yet. I figured what better real world testing than during a live shoot in front of a room full of other photographers. Yeah the pressure was on, but as I always say it will either work or it won't. It worked!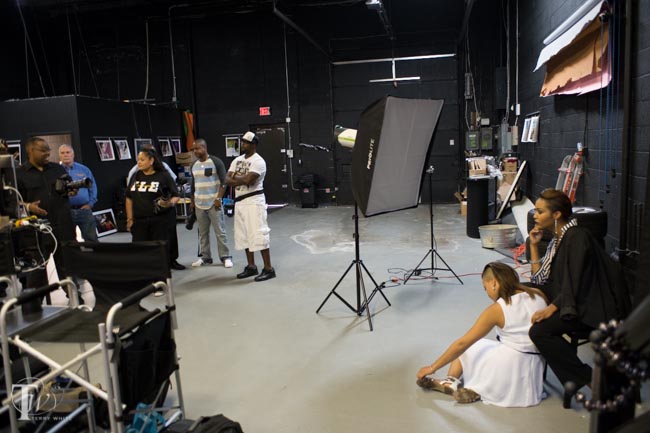 What's a Priolite MBX500?
The Priolite MBX500 looks like a standard studio strobe at first glance. What makes it special or different is the fact that it has a removable/exchangeable battery pack built right in! That's right, you can go completely wireless. This means that these are not only great studio strobes, but they also double as on-location lighting.
What I liked
The Priolite MBX500 strobes are very easy to set up. I didn't receive a manual with my review units, but I was able to figure out everything I need to know on my own.
They were easily adaptable to my existing softboxes with the supplied speed ring.
Having full powered strobes that run on a removable/exchangeable battery is KILLER
Not having a battery pack dangling from them is also great.
Being able to leave them plugged in while in studio means uninterrupted shooting.
The LED modeling light is another nice benefit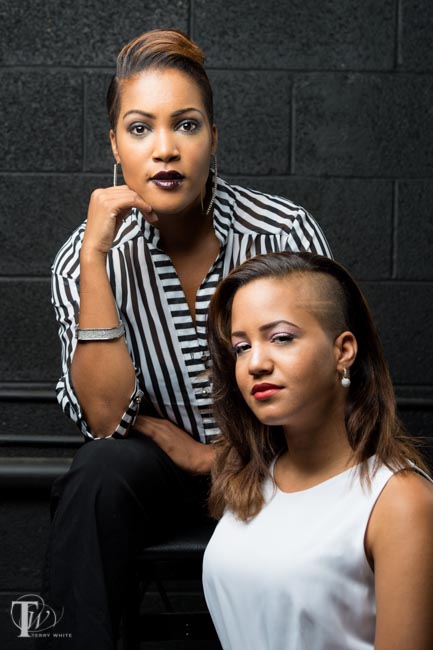 What I wasn't thrilled about
It's really hard to find anything wrong with this solution, but here are a couple of things that I wish were better.
The strobes are larger/heavier than the average strobe. Not the end of the world and that battery has to go somewhere.
The only other issue for some will be the price. They are a bit pricier than other studio strobes, but if you were to combine both on-location lighting and studio lighting, then you'd probably come out ahead with the Priolite MBX500 kit.
Would I recommend them?
Absolutely! Here's the real kicker. For anyone looking to make an investment in quality lighting gear, it's hard to go wrong with the Priolite MBX500. The reason is that you're getting two lighting solutions for the one price. You're getting a great studio strobe AND you're getting location lighting too. Having paid for BOTH studio strobes AND on-location lighting I can testify that I spent more than the Priolite kit costs.
You can get the kit here.
I could go on talking about them, but it's probably better to see them in action here during my workshop (thanks Jason Lykins for shooting the video):