I've been holding off getting a new laptop at work because I knew Apple was due to come out with some major changes to the MacBook line. So I've been plugging away with my now 4 generation old 2.33 GHz MacBook Pro. It's still a fine performer, but it's starting to show signs of its age. Well yesterday Apple revamped the MacBook lineup and after what I've seen, I'm glad I waited!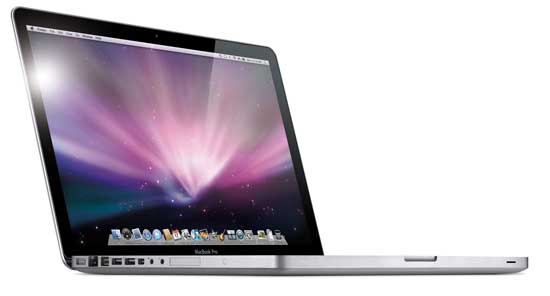 The New MacBook Pro
Apple has come up with a new process that involves making the case for the MacBook Pro out of a single piece of aluminum. This of course makes the case more sturdy and offers some potential weight benefits. too. All of the ports have been moved to one side and the slot loading Superdrive is now on the side. Apple has done away with the Firewire 400 port in favor of a single Firewire 800 port. Since Firewire 800 is backwards compatible (with the proper cable) to Firewire 400, this really isn't a big deal although I will miss having two ports.
Apple also made access to the internal hard drive easier by locating it right below the battery. The front of the display is designed more like an iMac. The big news however is in the new trackpad. I'm going to reserve judgment until I actually get to play with one, but I'm not sure that I'm going to like not having a physical trackpad button. That's right! It's gone! You now tap the trackpad itself for everything. The new glass trackpad is like an iPhone's touch screen. It supports multi-gestures things like a "right-click" via software. The older MacBook Pros allow you to turn on "Clicking" and "Dragging" and while some of my friends swear by this feature, I actually hate it!. So again, I'll have to see what it's like not having a physical button.
Apple also made a significant leap forward by going with Nvidia's latest and greatest graphics chip. They are claiming 5-6 times performance gains, which will be great for the new Photoshop CS4 which takes advantage of your GPU.
One last thing, Apple made a new 128GB SSD (solid state disk) hard drive available across the line. So far I've not been impressed by this technology because for the price, you don't really see a huge bump in speed or savings in battery. The MacBook Pro starts at $1,999. The 17″ MacBook Pro seems to have been left out of this round of updates. While Apple still offers it for sale on the store, it's no where to be seen on the MacBook Pro page of Apple's site.

Check out this clip of the New MacBook Pro Trackpad in action. Both Photoshop CS4 and InDesign CS4 take advantage of these new gestures.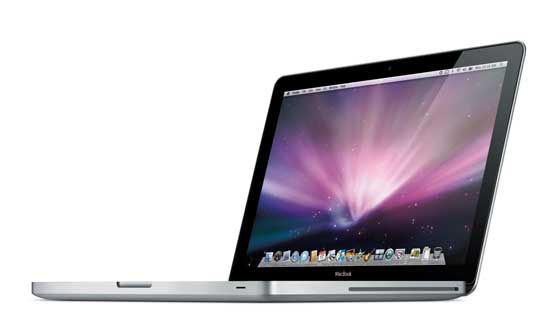 The MacBook gets a price drop and a new pro like model
The MacBook has always been like the baby brother of the MacBook Pro. It's not as powerful, but also not as expensive. Apple lowered the price of the base model to $999, but also came out with a higher end ($1,299) model with many of the same features of the $1,999 MacBook Pro including the same aluminum case design. If you don't need Firewire, an ExpressCard slot, a larger screen (13″ vs. 15″) or a faster processor (2.0GHz vs. 2.4GHz), then you could save yourself $700 and go with the new higher end MacBook.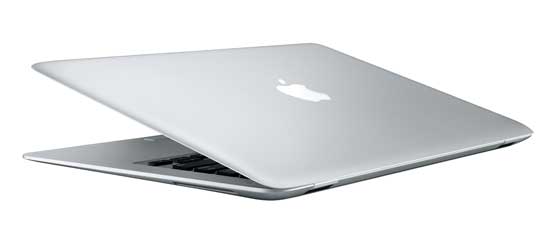 MacBook Air gets a couple of bumps too
I resisted temptation when the original MacBook Air came out because I just couldn't live with a paltry 80GB internal drive. Although 120GB is still not enough for my day-to-day use, it is enough for my wife. So her MacBook goes to my daughter and my wife gets the new MacBook Air! The MacBook Air also gets a much needed bump to the Nividia 9400M graphics card! The MacBook Air is still priced at $1,799 and up.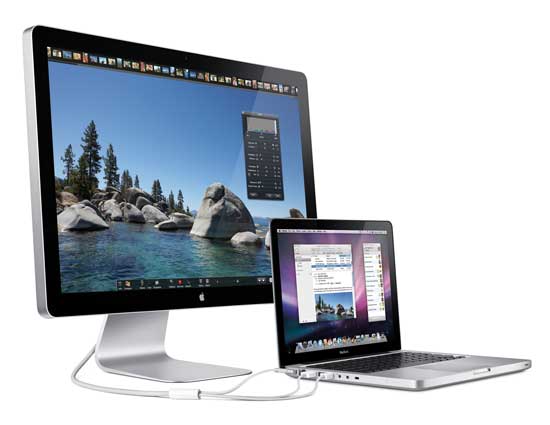 One more thing…
Apple also (finally) announced a New 24 inch Cinema Display that is LED based. I can't believe that it has taken Apple all these years to begin to refresh their display line. Apple seems to have geared this display for portable Mac users. For one thing it has a MagSafe power adapter to power your MacBook directly from the display. Besides being LED based, it also has a built-in iSight camera, which is good and bad. It's good because Apple stopped selling stand alone iSights years ago, but it's bad for the locations that don't allow cameras of any kind on the premises. I'm also stunned by the price. This puppy is $899 and that seems like a lot for a 24″ display. Yeah, I get that it's LED based (which costs more) and that it has a built-in iSight and that Apple usually makes really good displays, but that still seems like a lot for a display.
 
The Bottom Line
Aside from the new Cinema Display, I'm psyched about these new products. I can't wait to get my new work MacBook Pro. I'm a little hesitant about the new trackpad design, but I'm open minded enough to give it a shot. I am a little disappointed in the lack of Blu-ray support. Apple seems to be dragging their feet on this one in hopes that Blu-ray is just a fad and everyone will move to downloadable HD content from the iTunes store. While that may happen some day, I'd love to see Blu-ray movie playback on the MacBook Pro. If you're in the market for a new laptop, you have a range of options here that should satisfy just about any user.
See yesterday's Steve Jobs keynote address video here.