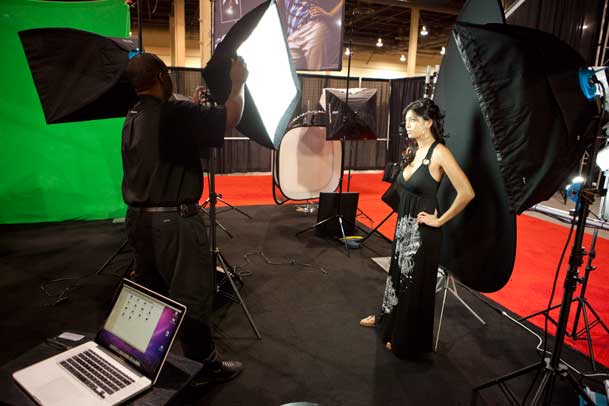 I just wanted to give a quick thank you to all that came to my live photo shoot at the Westcott booth during Photoshop World Vegas last week. During my demo I showed how I use the Spiderlite TD5 daylight flourescent lighting system. When I got to the booth my lovely model was already there and waiting and the one thing I hadn't considered was what she was wearing. As you can see in the photo she had lovely long black hair with a very lovely black outfit on and we were shooting against a Westcott popup "black" backdrop. In case you haven't detected the theme here, there was a lot of "black" going on! I could have certainly flipped the backdrop around to the white side or I could have moved everything over to the Westcott uLite green screen setup, but I really decided to accept the challenge of lighting her with the Spiderlites.
Usually I have time to shoot, make adjustments, shoot, make adjustments, etc. However, in this case there was a crowd of people standing around and I had to make it work quickly. So I just went for it! I set my Nikon D5000 (my new travel DSLR) to 400 ISO at f/2.8 with my Nikon 28-70mm lens. I shot at a 1/60th of a second and my goal was to use just the Spiderlites and a reflector. Of course the shots were imported into Adobe Photoshop Lightroom 2 and minimally retouched using Adobe Photoshop CS4.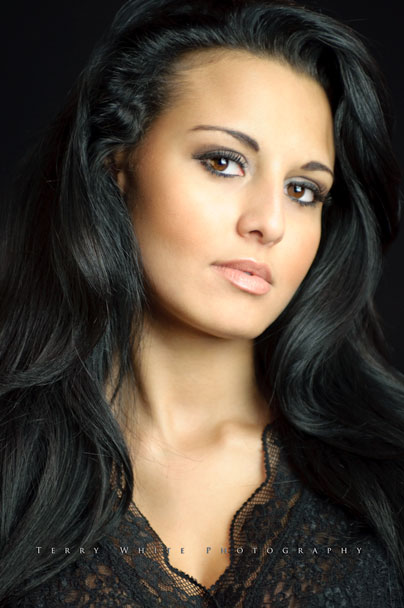 I started with just one Spiderlite (medium softbox) and a reflector. I wanted to see what I could get with just one light. In this situation I got good results and I really like her pose and expression in this one, but I wanted to add a hair light so that she would stand out more from the background.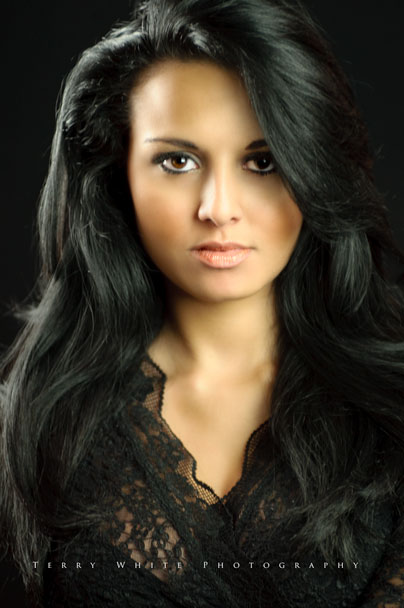 So I added a second Spiderlite with a strip bank softbox and cloth grid spot. The 2nd light is slightly to her right and behind her.
The Bottom Line
As I have said in the past, the Westcott Spiderlite TD5's are AWESOME! Since it's a continuous light source what you see is really what you get. They are also awesome for product photography. If you're really interested in this setup, B&H Photo has put together a Spiderlite TD5 "Scott Kelby" kit that contains everything you need to get going. Here's the link.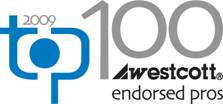 P. S. If you missed Photoshop World, don't forget to check out the Full Adobe Keynote Video here. It includes some new technology sneak peeks!