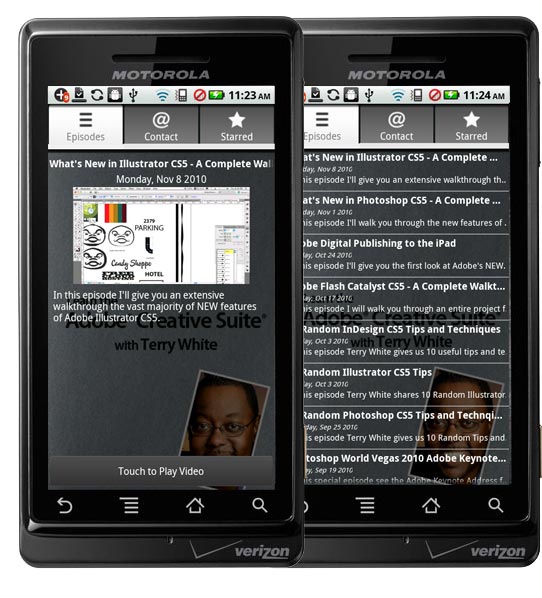 Just a quick heads-up before heading into the weekend. My popular "Learn the Adobe Creative Suite with Terry White" App is now available for Android OS too! Now Android users can get my weekly tutorials, tips and tricks right on their Android devices. Just like the iOS version you'll be able to mark your favorites to view when you want, browse the episodes you want to watch and of course view the exclusive bonus content that is available with many of the episodes.
$1.99
You can download the Android version here from the

and of course you can also get it for iOS here from the
The native iPad version is in the works.