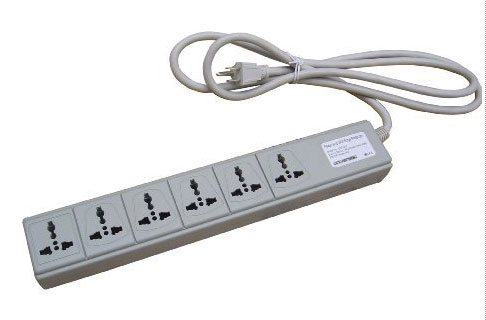 The more I travel internationally the more I realize that certain areas of the world haven't caught up to the "high tech business traveler" yet. I am painfully reminded of this in various hotels abroad. I know what you're thinking. No I'm not talking about Internet Connectivity. Actually for the most part 99% of the places I visit have in-room high speed internet (not always fast, but it's there). Actually I'm talking about a simpler problem. The problem of not enough outlets in the room! A couple of months ago I stayed at a Hilton in the UK and I was stunned that there was only ONE free outlet in the entire room. It was at the desk. So I had to pick and choose which devices to power/charge throughout the day/night. I kept thinking the whole time, "I really need a power strip." Actually I have a couple of mobile power strips by Kensington and Belkin that I love. However, they are for the US only. They have USB ports and plugging them in to a 240 volt outlet will FRY THEM (ask me how I know? 🙂 ) I could have gone to the local convenience store and probably picked up a power strip, but then the problem would be it would be for the UK styled plugs. What happens when I travel to a different location in Europe or elsewhere in the world and they have different plugs? So I resisted the temptation and just didn't buy anything. Well that was until recently.
On my last trip to India, I had a meeting with an Ad agency there and they had this very cool power strip in their conference room. It actually had multiple prong female adapters/plugs built-in to it. Also since it could handle the high voltage, you could plug it in in pretty much any country provided you had the proper prong adapter for the main cord. I knew right then and there this is what I needed, so I came back home and ordered this one. The only difference is that this one has a US styled plug on the end of the cord, which means I can use it here in the US without an adapter and when I travel abroad I can just put an adapter on it and use it in virtually any country that I may visit. This strip also cuts down on the number of adapters i need to carry. Since all of my gear has US styled plugs on them already, I only need to carry ONE adapter for each country/style to go on the end of the power strip that goes in the wall/outlet.
If you travel abroad frequently, you're going to want one. You can get it here for about $30.
Here's the UK Style Adapter I use and here's the European style Adapter I use. Also here's the Universal Adapter I use when I'm not using the Power Strip. Lastly here is the Apple World Travel Adapter kit for all of your Apple devices/notebooks.
If you don't travel abroad, but still want a great travel power strip
Then I would choose one of these: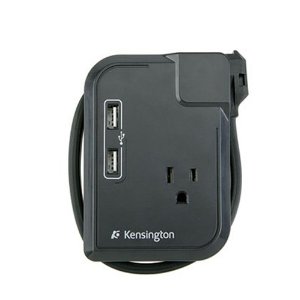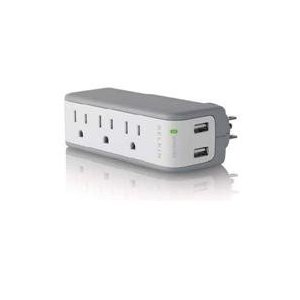 This one in particular also works overseas as it has no built-in USB ports or other circuitry to overload!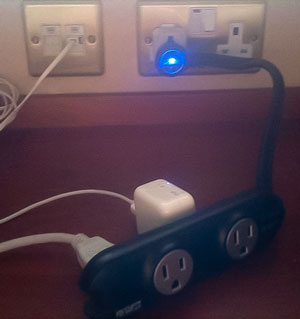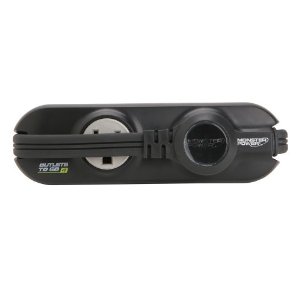 WARNING NOTE! Please make sure that YOUR devices can handle the higher voltage in other countries. Just because you get an adapter or can plug something in doesn't mean that the device itself can take the higher voltage and it WILL FRY! Check the power limits of EACH DEVICE BEFORE YOU PLUG IT IN. I'm not responsible for your loss of electronics PERIOD.