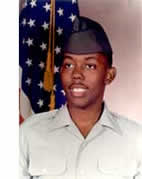 Have a great day! Enjoy your family and friends. Thanks goes out to all of you out there that risk your lives to keep us safe.
I'll hopefully have some more posts this week from the road. Looking forward to seeing you all in Sydney and Melbourne this week!
Terry
A funny moment when the simultaneous translation failed during our event in Turkey
During our live CS5 Evolution Tour in Istanbul the sound system failed going up to the two people doing the simultaneous translation. I took this opportunity to have a little fun with them and the audience even after the system started working again. At one point I brought up Google Translate and just started typing bits and pieces of my presentation to have it translated for the audience in the meantime.
Enjoy 🙂
Funny Moments #CF-Istanbul 2011 from Hayati ?entürk on Vimeo.