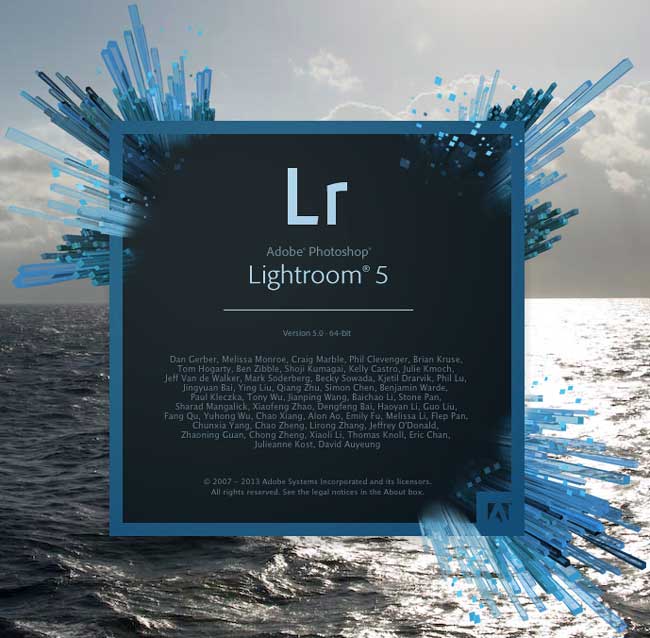 Today Adobe has shipped Lightroom 5! With over 400 bugs fixed since the Public Beta and a NEW Publish to Behance feature, Adobe Photoshop Lightroom 5 is now shipping. The retail price of $149 remains in effect as well as an upgrade/student price of $79. Of course Lightroom 5 is also available to Creative Cloud members to download and install at no additional cost.
Key New Features Include:
Smart Previews

PNG support
A new Full Screen Mode
User Configurable Grid Overlays
Windows HiDPI support
New Smart Collection Criteria
Behance Publish Service
Advance Healing Brush
Radial Filter
Upright Image Straightening and Perspective Correction
LAB Color Readout
Book Page Numbers, Improved Text Creation and User Pages
Videos in Slideshows
Tethering support for Nikon D600
Several JDI enhancements
How To Do a Complete Portrait Retouch In Lightroom 5
The Develop module has come a long way in Lightroom 5 and with the addition of the Radial Filter and non-circular Spot Removal Tool I now feel comfortable enough to do a complete portrait retouch in Lightroom. Since all of the adjustments are in the Develop Module the entire process is completely non-destructive.
I'm honored…
I'm also very honored to have made it into the About Lightroom credits screen. It's an honor to have my name on such a fantastic product!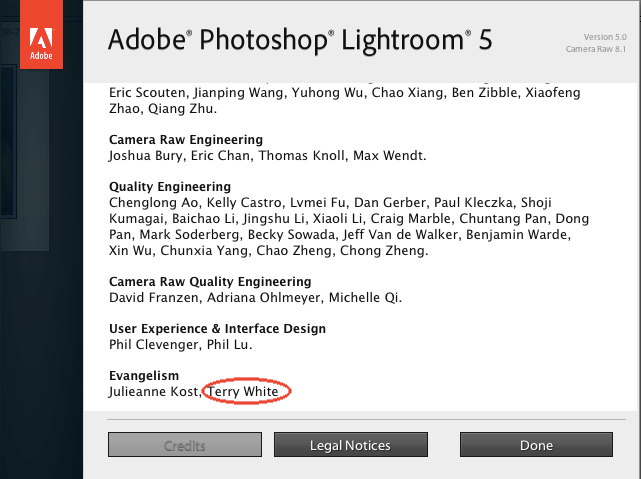 In case you missed it, see Lightroom 5 in action and my Top 5 Favorite Features:
Camera RAW 8.1 and DNG Converter 8.1 Now Available Too
See the details here.