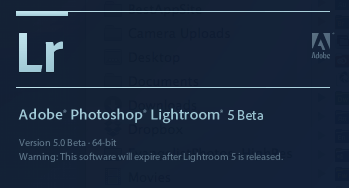 Lightroom 5 is here! Well at least in Public Beta form and I'm here to give you your 1st look. I'll take you through my Top 5 favorite features of Lightroom 5. Lightroom 5 has some great new features and several minor enhancements. So by no means is this 1st look all there is to this new version, but these are the 5 features that got me the most excited.
Learn more about the new features of Lightroom 5 in this blog post from the Lightroom team. Grab the Lightroom 5 Public Beta here from Adobe Labs.
P.S. Yes David, this version has tethering support for the Nikon D600! 😉
Are you missing out on my Bonus Content?
See more of my Adobe Creative Suite Videos on my Adobe Creative Suite Podcast and get the App below. It features EXCLUSIVE CONTENT that no one else gets to see. This episode has a BONUS CLIP that is available only in the App! My iOS App is a Universal App for iPhone, iPad and iPod touch. I also have an Android version on the Amazon App Store: