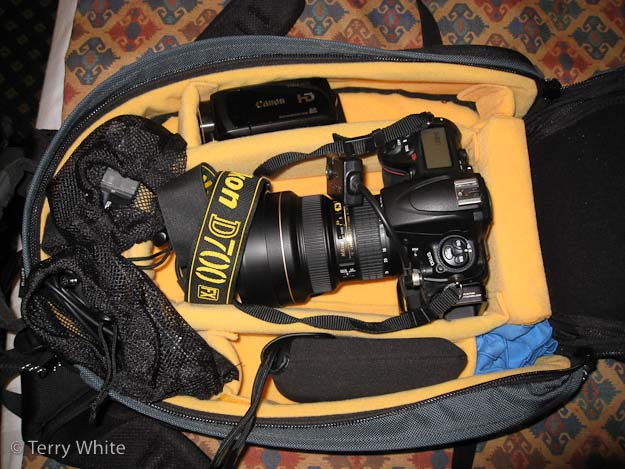 I've had my Kata R-103 Digital Rucksack for a while now. However, I never realized how useful it would be until this week! If you're a landscape photographer or simply want to take your gear with you when you go explore the great outdoors, a backpack is a must. I own all kinds of camera bags and computer bags. When it comes to carrying both my laptop AND my camera gear, I don't hestitate. I pull out my Kata bag.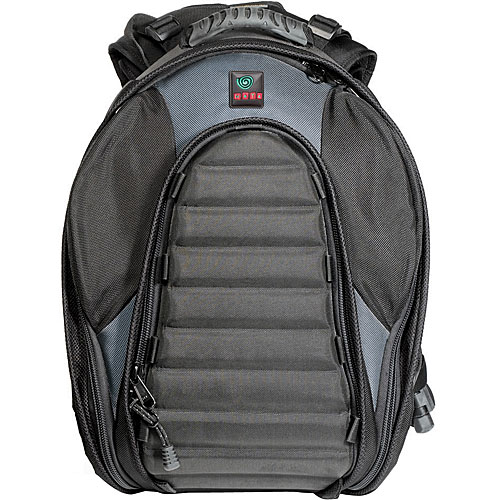 KATA makes several different bags for all kinds of uses. However, I have found the KATA R-103 to be one of the best all around solutions for carrying both my 15.4" MacBook Pro and my camera gear. The R-103 easily handles my camera body, 70-200mm f/2.8 lens, a second lens, backup hard drive, batteries, memory cards, MacBook power supply, 3G data card and cables.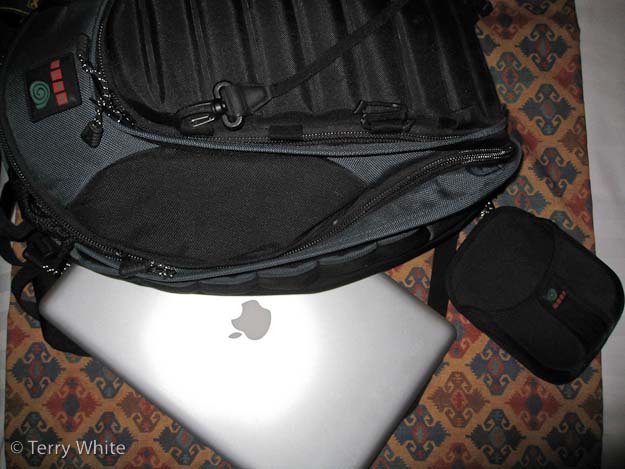 There's also a tripod pouch that attaches to the outside. This lets me carry my Gitzo Traveler with ease. There's a quick access door to access just the camera when you need it fast. Also there are camer straps that allow you to hang the camera from the backpack straps while you're wearing it to releave the stress from your neck.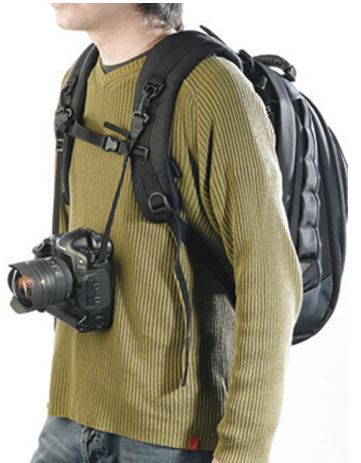 This bag is also carry on friendly. I can easily fit it under the seat in front of me on the plane.
Sounds good! What's not to like?
Well there's a fine line between the balance of wanting to carry more and keeping the size down. For example, it would be nice to have a document pouch for carrying papers. Right now the only place to carry papers is in the same compartment as the laptop. Also it would be nice to have a place for a water bottle. Sure you could attach a canteen to the side, but you would have to rig it yourself as there is nothing built-in. Otherwise, I love this bag and it is really coming in handy this week. I drove up to Horseshoe Bend yesterday and little did I know that it was going to be quite a hike from the car to the actual "cliff" that I shot from. Had I had to carry a shoulder bag, it would have been annoying at best. There were times when I wanted both my hands free and the Kata R-103 fit the bill nicely. As a result, I was able to grab this shot without having to worry about the gear I was carrying: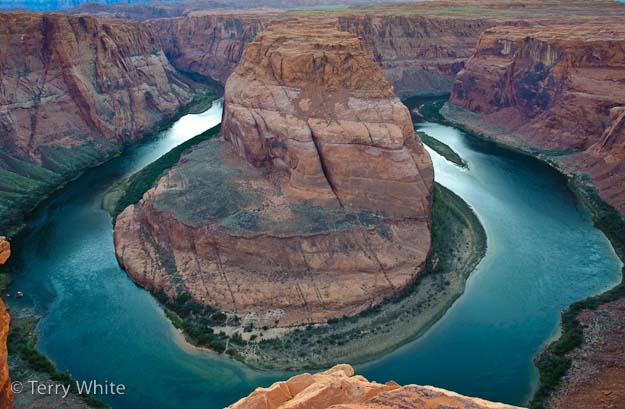 The Bottom Line
If you want to carry both your computer and your camera gear, you should definitely check out the Kata line of bags. The Kata R-103 that I use is available for $174 at B&H Photo and $173.81 at Amazon. There are also additional accessories available too. Check out all my latest gear recommendations here.