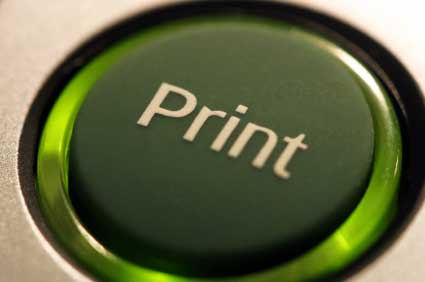 image above compliments of istockphoto.com
Recently two different people asked me about printing apps for the iPhone/iPod touch. Another person asked me about hooking up a multi-function printer to their Mac OS X Server. I get printing questions all the time. I have some really nice printers here at home. The printer that gets used the most is the Xerox Phaser. I have assorted Epson printers and a Dymo Twin Label Printer that I love for my one-off label needs. With that said, my printing volume has gone way way way down. I easily go for weeks without printing anything. While I'm not quite ready to head to eBay with my gear, I'm wondering is printing becoming obsolete?
What About Printing Photos?
I was never really that into printing photos at home to begin with. Sure I have an Epson Color Stylus Photo R1800 that does a fantastic job. When the R1900 came out I had no reason to upgrade. I'm always amazed by the quality I get when I do a photo print. However, I can probably count on one hand the number of photos I printed in 2009. I'm certainly taking tons of photos, but the reality is that I do most of my photo sharing online. If someone really needs/wants a print of a photo I've taken then I'll usually upload it to one of my favorite labs like Costcophotocenter.com, MPIX.com or Kodakgallery.com and have the print mailed directly to them. I just can't print my own prints cheaper than Costco's prices! So the only time I print a photo is I need it right then and there and can't wait or drive to pick it up. As you might imagine those times are far and few between.
What Do I Need To Print?
I started thinking about the things that I either print now or used to print. Certainly I used to print out my boarding pass before heading out to the airport, but now Delta/NWA provide electronic boarding passes. I still print my scripts/notes for presentations/lectures so that I have them next to me as I'm giving the presentation. Even then that's not an every day printing need.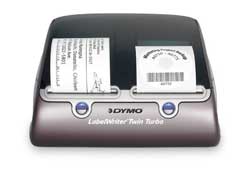 When I ship stuff I use my Dymo Twin label printer all the time. However, I can go a week or two without shipping or mailing anything. So the only regular users of the printers here are my kids. They print reports for school and even that's not an every day need. I also imagine that sooner rather than later they will shift more and more to being able to upload their reports directly to their teachers.
Speaking of obsolete check out this post on 12 things that became obsolete in the last decade. It's amusing.
With the cost of ink, toner and paper these days I don't miss printing at all. What about you?…
Do you still print?