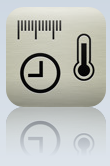 One of the first things I went in search of when 3rd party apps made their way onto the iPhone was a good unit converter. I found Units and haven't looked back since. This app has evolved over time and the user interface continued to improve.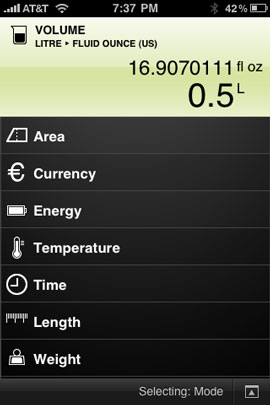 Units can convert
Area
Currency
Energy
Temperature
Time
Length
Weight
Speed
Pressure
Power
Volume
Data Storage
Fuel Consumption
Typography
Density
Astronomy
Torque
Luminance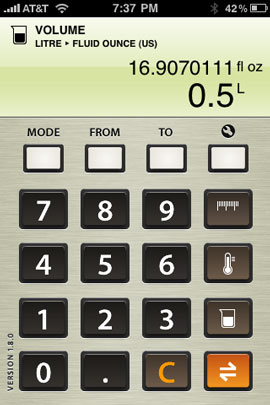 How does it work?
All you have to do is start by choosing your Mode (which is the type of conversion you want). Then you choose what you want to convert from and to. Lastly all you have to do is enter a value and the conversion will be made as you key in the number. You can even use the 3 hot keys on the right to jump to your 3 most frequently used Modes. The built-in Currency mode will look up the most current exchange rates when you launch the app.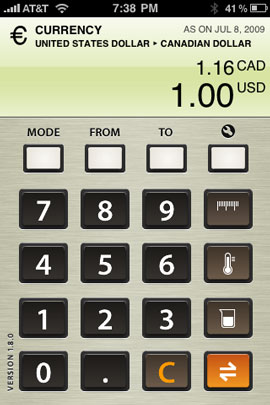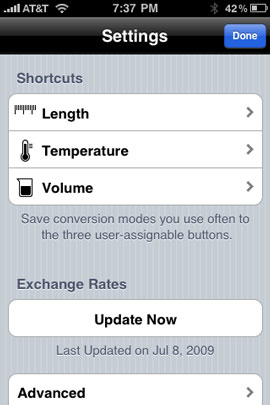 The Bottom Line
I'm sure there are other Unit Converters out there. However, I've never had a reason to look at any of the others. This one does everything that I need. Units for the iPhone and iPod touch is available from the App Store for 99¢.