Time to have some fun! 
While I certainly love picking from the hundreds if not thousands of iPhone apps (there are now over 5,000 apps on the App Store) that increase my productivity, I do like to have fun every now and then. That leads me to my new addiction: SuperBall 2! This game is like crack. Once you start playing it, you just won't be able to stop. This game is like a mix between the old pong games and Breakout. You control it using the built-in iPhone (or iPod touch)Â accelerometer. So you move the paddle side-to-side by tilting the device.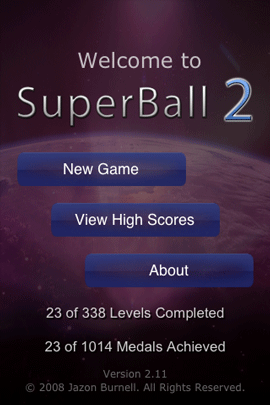 I started with the FREE version: SuperBall 2 Lite. This free version has 10 levels. Not bad at all for a free game. I must say that I absolutely SUCKED at this game at first. It took me a long time to even get pass the first level. Then I finally got the hang of it. After I got the hang of it, I wanted MORE! So I didn't hesitate to head over to the App Store and buy the full version which sports 300 LEVELS plus a dozen two player levels! I was also pleased to see it on sale for only $1.99. Game play is good and the variety of activities/levels is also good. The sound effects are well done. Also no crashes.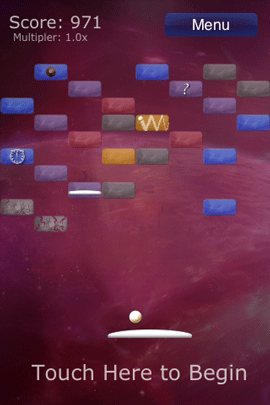 With an iPhone, you never have any reason to be bored. Now I won't mind waiting in long lines on November 4th to cast my vote in the general election. I'll have something make the time fly. I better start reviewing some of those external batteries 🙂
You can download the FREE version of SuperBall 2 Lite or the full version of SuperBall 2 for $1.99. These work on the iPhone or the iPod touch.