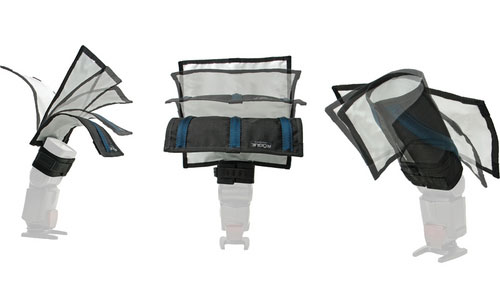 I've had a pack of ExpoImaging Rogue FlashBenders sitting around for a while now. I decided to take them with me to my last workshop at Precision-Camera University. I figured I'd kill two birds with one stone. This way I could teach the class on how to use studio lighting with the NEW Westcott Spiderlite TD6's, but also spend a few minutes showing what I travel with as a very portable speedlight lighting kit. Normally I travel with a Nikon SB-900 speedlight, Westcott shoot-through umbrella and small light stand for off camera flash. I had these elements with me in my carryon and showed the class how to use the umbrella. Then I broke out my Rouge FlashBenders by the same company that gave us ExpoDisc for white balancing our DSLRs.
I was blown away!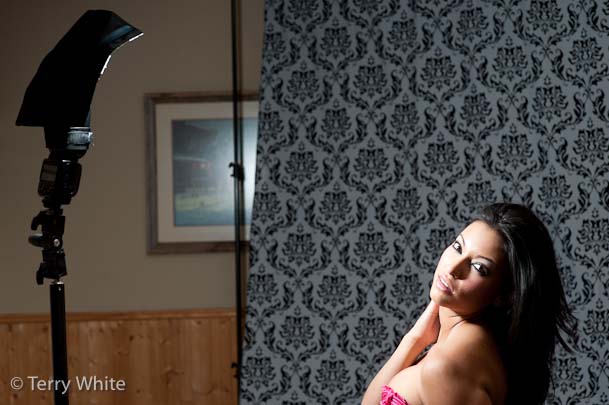 They worked way better than I imagined they would. You get 3 FlashBenders in a pack and they are designed to velcro right onto your speedlight. You can then "bend" them to aim the light any way you want. Using the configuration above, I got this shot: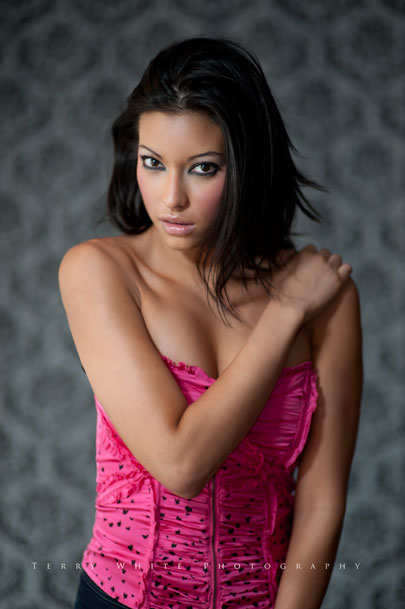 ISO 200, 85mm (Nikon 85mm f/1/4 Lens), f/1.4, 1/125 sec
Next I decided to create a more dramatic look (not something I would do in a beauty setup), but using the medium sized one in a snoot configuration. With it I captured this shot.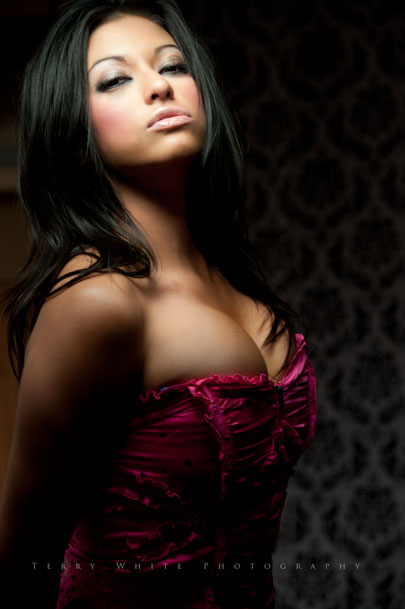 ISO 400, 102mm (Nikon VR II 70-200 f/2.8 Lens), f/5.0, 1/80sec
The beauty of these is that they are completely flat when not in use and EASILY fit in the outer pocket of my carryon suitcase. Sure I'll take a giant softbox any day I can get one, but in situations when I'm on the road and taking portraits or lighting other scenes with my speedlights, these are AWESOME!
You can get the Rogue FlashBenders (3 in a set) here from B&H for $104.85 or individually Large $39.95, Small $34.95, or Bounce Card/Flag $29.95. My favorites are the Large and Bounce Card/Flag.