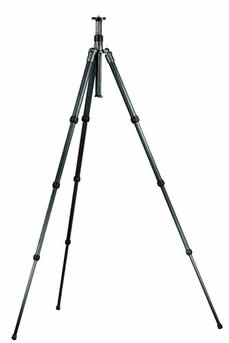 Although I travel with a digital camera almost everywhere I go, I almost never traveled with my tripod. Don't get me wrong, I recognize the value of having a tripod in various situations, but the problem is that my tripod (a professional level Bogen-Monfrotto) was always too big to fit in my luggage. I also never check my photo gear for fear of theft/damage. So I would forego the tripod and in many cases miss certain shots that you just can't get handheld.
Well that all changed over the holidays when I got the Gitzo Traveler 1540T  super lightweight and small tripod. Gitzo's unique patented 180º folding mechanism accommodates the head inside the folded tripod legs and makes this the smallest folded tripod for its open size and number of sections. I was amazed at how small and lightweight it was. It weighs just two pounds! (one pound lighter than a MacBook Air) Yet it still accommodates up to 9.9 lbs. I weighed my Nikon D300 with battery grip and L-Bracket and I still had a few pounds to spare. The Gitzo Traveler 1540T doesn't come with a ballhead and since I'm using the Kirk BH-1 ballhead on my Bogen tripod, I went with the Kirk BH-3 ballhead to go with the with Gitzo. The BH-3 weighs a mere 19 ounces. This combination works perfectly and I now have no problem flying with a tripod. As a matter of fact I gave it its first workout in San Francisco when I shot from Coit Tower during Macworld Expo. I was able to do the long exposures that you can only do with a tripod.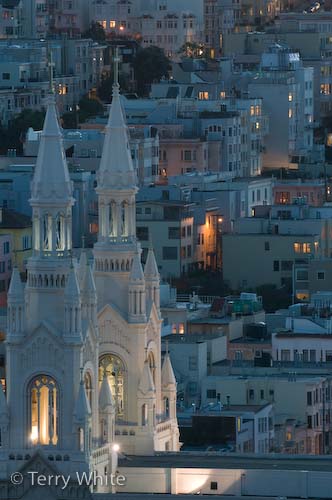 Any professional photographer will tell you that tripods and ballheads are expensive. The rational is "Do you think it's wise to use a $20 tripod to hold a $1,800 DSLR + the $1,600 piece of glass you have on it?" Using that logic, I have to agree. However, professional tripods are outrageously expensive (IMHO). Carbon fiber lightweight ones are even more expensive. Good ballheads aren't cheap either. The Gitzo Traveler 1540T goes for $560 at Amazon.com ($559.95 at B&H Photo). The one thing that keeps me from thinking about the price so much is that unlike digital cameras, once you get a good tripod, it will last you for years and years and years without the temptation or need to "upgrade."
If you think $560 is a lot of money for a tripod (and it is!), check out the Gitzo GT90TT 90th Anniversary Limited Edition Titanium Traveler Tripod. They only made 390 of this collectors item, so you might be a little stunned by the price 🙂
If you're looking for the lightest, smallest professional level tripod, the Gitzo 1540T is the best in its class! I hope to be using this tripod for many years to come.