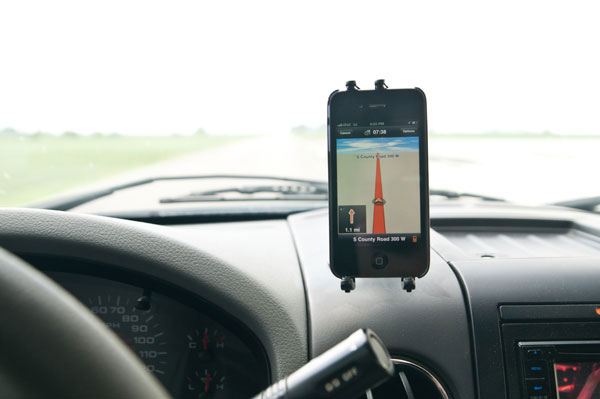 by Jason Lykins

About 6 months ago I switched from using the built in GPS on my Truck to using my iPhone and the Navigon App exclusively for all of my GPS needs. Since then I've been laying my phone on my lap, on my center console or on my dash and picking it up or just listening to the voice guidance. Terry has his favorite mount for some time. Made by Magellan, but was more than I was willing to pay. I just wasn't ready to shell out close to $100 for a mount for my cell phone. As of this writing I'm in a hotel room in Milwaukee where I'm visiting from Cincinnati for my brother's wedding. I didn't want to have to look down or worry about my phone sliding all over the place during this trip so I hopped online and purchased the Arkon IPM514 mount for the iPhone4. (Actually I bought 2 of them, one for me and one for my girlfriend. Brownie points!) I got it in the mail just in time, and for under $15 shipped I couldn't be happier!

Mounting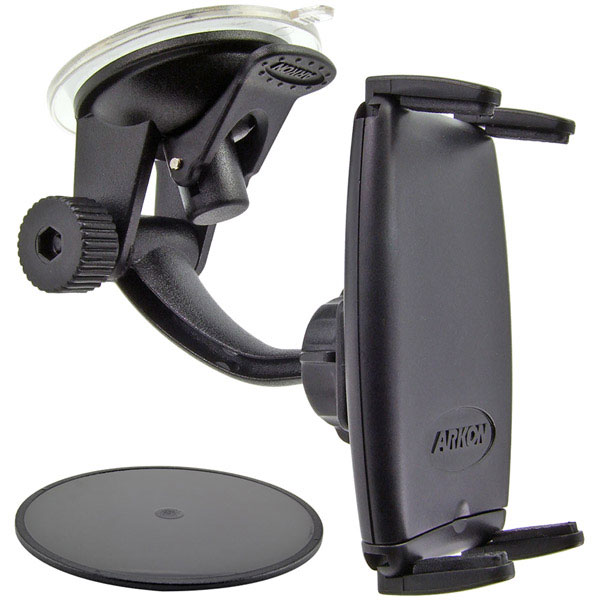 This mount is just what I was looking for. I didn't want to mount it to my window; rather I wanted a way to secure it to my dashboard to put it right at eye level for me. I searched the vent mount options, but in the end I chose this model for its dash-mounting feature. The base of the 514 has a suction cup on it to allow for securing to the window if you want, but it also comes with a circular two-sided tape mount to place it on your dashboard/console. On my truck it worked great, as I had a flat spot right at the top of the dash to secure it. In my girlfriend's car the mounting was a little trickier because she didn't have as many flat areas, but we made it work. The mount itself pivots at the base where it connects to the suction cup, as well as a "ball head" style pivot where the base meets the phone holding plate. This allows for many mounting positions giving you many different options when it comes to deciding on where to place your unit.
The plate that holds the phone is spring loaded to allow for use with many different styles of smart phones, although with my iPhone in there it feels like it's almost at the end of its range so I don't know if a longer phone would work in there. The prongs that physically hold the phone in place are adjustable so having a charging cord connected isn't a problem.

Conclusion
The Arkon IPM514 is a great solution for anyone that wants to mount their cell iPhone to their dashboard or window for GPS use but doesn't want to empty their wallet to do it.
You can get the Arkon IPM514 for only $11.19 here from Amazon.