The iPhone 4 SLR Mount at the Photojojo Store! (not a great idea in our opinion)
The other day a friend of mine and I were talking about the upcoming release of a new iPhone and he asked me a deceptively simple question, "do you ever see yourself switching to an Android?" My first response was no, I could never see myself not having an iPhone. My initial response was based on immediate things that came to mind for me as to why. First, I really love the UI (user interface) of the Apple iPhone. There is something about the way everything is just seamless and integrated. The look and feel of the iPhone makes other phone operating systems seem clunky and unrefined to me. The integration with my iPad, Apple TV, Macbook Pro, and iTunes is something that I have become accustomed to and couldn't see myself living without. Then I said something that caused me to have an epiphany; I have WAY too much money invested in Apps! I don't know why I had never thought of that before, but suddenly it hit me like a knockout punch from a heavyweight prizefighter; the tendency to stay with a particular phone manufacturer is just like the tendency to stay with a particular Camera manufacturer. It was so incredibly clear. Let me explain.
Common Camera Responses
I'm a photographer that prefers to shoot Nikon cameras. I have a bunch of friends that shoot Canon cameras. They started out with Canon back in the film days for whatever reason (Hey they were young and dumb what can I say… kidding). Now that they are into the digital world with the Canon systems they complain about autofocus quality and speed. They complain about ergonomics, and most of all they complain about the flash system and it's shortfalls. Now this isn't to say that Canon is a bad manufacturer. As a matter of fact if I were a Sports shooter, I would have a 1d Mk IV or two for myself. I'm also not trying to start a "which is better" battle in the comments. I'm just repeating what they tell me, so please don't flame me in the comments section. When I say to them, "why not switch to Nikon then?" The response is ALWAYS, and I mean ALWAYS the same; "I have too much money wrapped up in glass." For those of you not into photography lingo, "glass" refers to the lens. For almost any professional grade lens for a Nikon or Canon DSLR you're going to spend $1400 or more just for one lens. These lenses are not interchangeable between brands, and while new cameras are coming out yearly, the lenses tend to last a long time. It's not uncommon to see a person shooting with a 15-year-old telephoto that they paid $6500 for. The Canon shooters that I'm referring to in this paragraph have multiple pro quality lenses amounting to well over $15,000-$20,000. When they say they "have too much money wrapped up in the glass", they mean that they can't afford to take the loss of selling these lenses and buying new ones from the other brand. All of that to say this, phone manufacturers are locking us into their particular brands with each and every App we purchase just like camera manufacturers lock us in with their lenses. Let me explain.
How Phone Manufacturers are Keeping Us Coming Back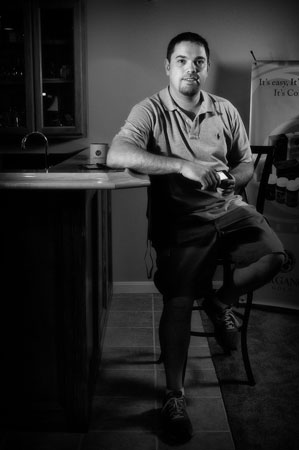 I did a quick (and rough) estimate tonight for this article. I have roughly $300 in purchased Apps on my iPhone! (I say purchased because I have many more that were free) Now, don't get me wrong I know that I'm a little bit of an exception because I write for Terry over at bestappsite.com where that's what we do every day; test and review Apps. I probably have more Apps than most people do. Actually I know that I do (I have almost 400 Apps loaded on my phone right now). I'm sure there are a lot of people that have more than I do, but in general most people have 30-40 Apps. The other thing that contributes to my high dollar amount in Apps is the type of Apps that I download. My favorite navigation App is Navigon which costs $60 all by itself. It took me trying out two other Navigation Apps (each were $35 and $45 respectively) before I decided Navigon was the App of choice for me. Of course I don't expect that most people would go through three expensive navigation Apps before settling on one (I expect them to come over the Best App Site and read our reviews to help make a choice) but again, that's what I do. Photography is another notoriously pricy App category. I have multiple Photography Apps that run anywhere from $5-$25. Not to mention the two-dozen or so Photography Apps that cost $1-$4.
By now you're probably thinking two things. First, you're thinking this guy is addicted to Apps and needs to seek treatment, and you're probably right 🙂 . The next thing you're thinking is, "I never thought about how much I really have invested in my Apps, and you're probably also stopping your reading of this article right about now to do a quick estimate of how much you have invested. Don't worry; we'll wait for you to come back… All right, done? Now that you see how each one of those $.99 purchases has added up, you're probably seeing where I'm going with this. If you switch phone platforms from one phone brand to another, you're going to lose all of the money you have invested in those Apps. Done. Gone. Never coming back. They're not a physical property. You can list them on Craigslist used and get some of you're money back… You're out whatever you have invested. What's worse, you will have to re buy the exact same (or similar) Apps on your new phone if you switch platforms. For me, this is a huge deal. This would definitely make me think long and hard before switching from my iPhone. There would have to be a very, very serious improvement or advantage to get me to willingly take a $300+ loss and I'm sure most you smart (hey you're here reading Terry's Blog you must be smart) people would think long and hard before you made that jump as well.
So what do you think? Do you think that Apple and Google have developed a way to keep consumers buying their products? Do you think it was done on purpose, or is it just a "happy accident"? Have they created as much of a "hold" with Apps, as camera manufacturers have with their lenses? We want to know what you think. Let us know in the comments section below.