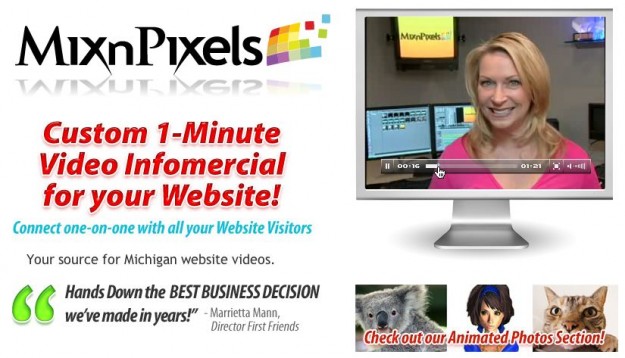 My buddy Bruce Mandel just launched his new service "MixnPixels", which is aimed at businesses that want to create promo videos for their website. MixnPixels is a Michigan based company and will come out to your location, shoot, edit and produce the video for you to use on your company's website. I've known Bruce for years and his video skills and attention to detail are top notch!
Be sure to check out the "Animated Photos" demo. Pretty cool!
Check out his new company here.