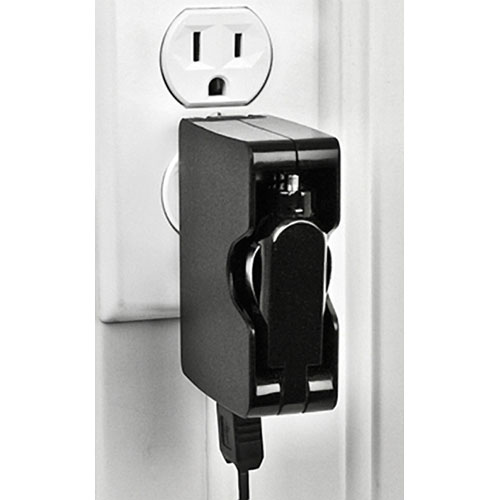 Last month I reviewed this dual USB charger that not only let's you charge two USB devices at once, but it has the higher 2.1Amp output on one of the ports for your more demanding USB devices such as the iPad. Well leave to to blog reader Mike to show me one that he insisted I would like even better. I took him up on his challenge and checked out the ReTrak dual USB charger. The one advantage that this one has over the others I've reviewed here in the past is that it works both as an in home AC charger as well as a Car charger too. That's right. Once charger that charges the iPad and one other device such as your iPhone, Android phone or other USB device and it works in either a standard home/office outlet or the cigarette lighter in your car.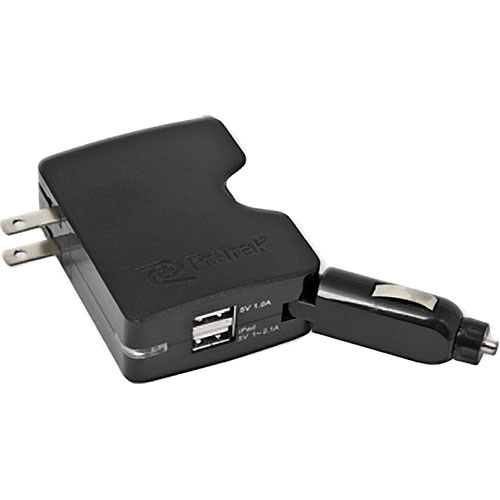 That makes this the one to have for travel. I had been carrying separate chargers. One for the hotel room and another car charger for those times I get a rental car. Now I can carry just one and charge any USB powered device I carry. As an added bonus the ReTrak comes with a retractable iDevice sync cable. Cool! Thanks Mike
You can get the ReTrak Charger for $19.99 from B&H or here for $19.99 from Amazon.