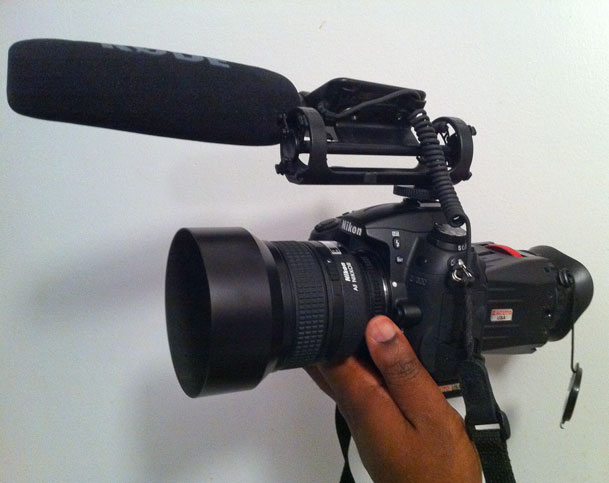 Nikon D7000, 85mm f/1.4 lens, Rode VideoMic and Zacuto Z-Finder Pro 3x
Shooting Video with a DSLR camera is all the rage now. However, one of the biggest problems with shooting video with a DSLR camera is keeping the video in focus. When you shoot at a shallow depth of field (one of the benefits of DSLR video), it's almost impossible to maintain focus while looking at the LCD on the back of your camera. While 3" may seem like a nice healthy screen size for a camera, it's really small when you're trying to check the focus of a scene. If you're shooting stills it's less of a problem because you can take a shot and then zoom in on it to check focus. When you're shooting video you don't have the same luxury. You can can't zoom the preview while you're shooting. The camera manufacturers haven't figured out that they should give us the option of looking through the lens via the eyepiece when shooting video yet. So for now we have to rely on the LCD for everything video.
The Zacuto Z-Finder Pro to the rescue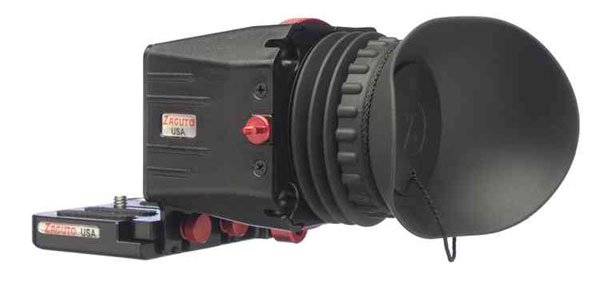 Zacuto has a few solutions for this problem. The one that I like the most is the Z-Finder Pro. It's designed to attach to a supplied bracket that goes on the bottom of your DSLR. It then gives you a more standard eye piece/viewfinder to look through while you're shooting. It also magnifies the screen. Once you put your eye up to the Z-Finder Pro you'll never want to shoot video without it again.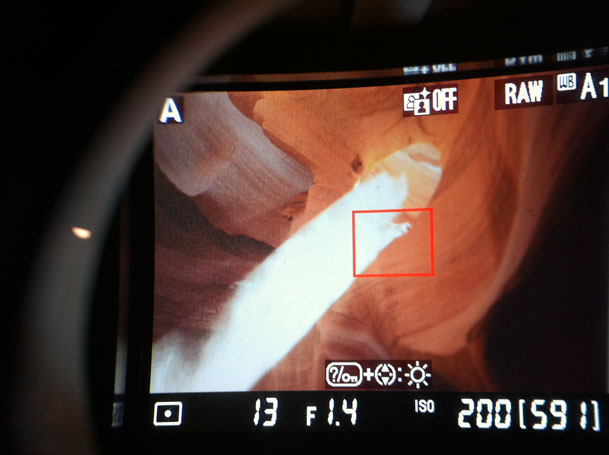 Looking through the Z-Finder Pro 3X
How would I redesign it?
The Z-Finder Pro attaches to a plate with two thumb screws. While you can certainly loosen these screws to remove the Z-Finder when you want to go back to shooting stills, I'd make a faster "quick release" system for quickly detaching it and re-attaching it. I also haven't tried this yet with a tripod mount/ball head. It might be interesting if the popular ballhead manufacturers had built-in support for the Zacuto bracket or vice versa.
If you shoot DSLR video, you want this!
You can get the Z-Finder Pro 2.5x mag here for $375.25
You can get the Z-Finder pro 3x mag (the one I used) here for $375.25