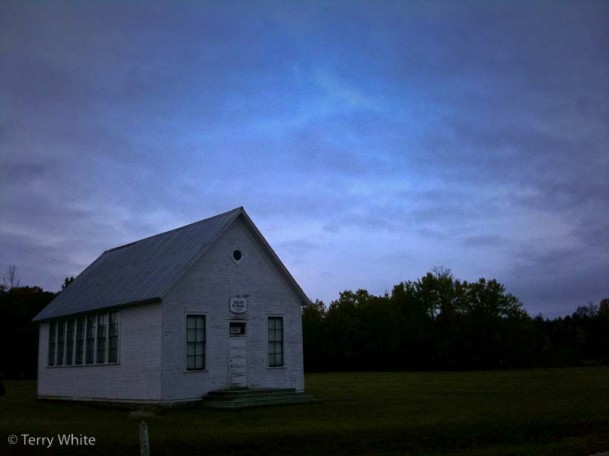 Yeah, this one was shot with my iPhone, but it's one of my favorites.
Last week I had a great opportunity to participate in the Digital Landscape Workshop Series that took place in Traverse City Michigan. Although I had to work last week, I got the chance to go out on the sunrise and sunset shoots with the group. One of the ways I find to improve as a photographer is to shoot with other photographers whose work I admire. So needless to say when the likes of Moose Peterson, Joe McNally and Laurie Excell are going to be nearby, I make the effort to go! Last week I did a blog post about the importance of attending workshops/seminars, so I won't repeat myself here. The purpose of this post is to share some things that I learned.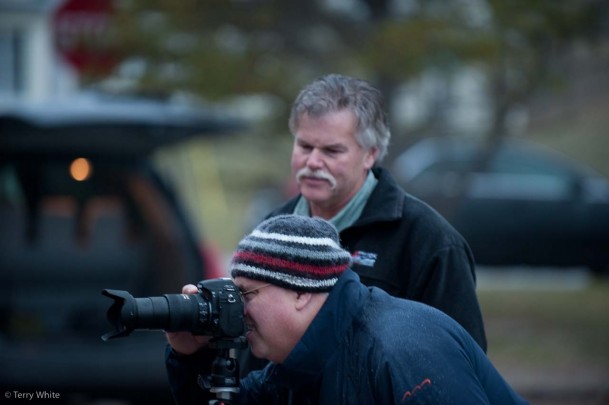 Moose Peterson helping an attendee with camera settings
It's all about the light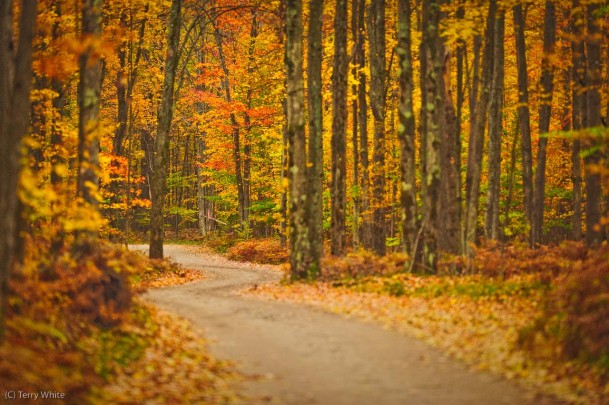 I already knew that one of the most important things in landscape photography is "light." It's all about getting up early and being in place when the sun comes up. Luckily this was a group effort because anyone that knows me knows that I'm not a morning person. Had I not been terrified of being left behind on and miss an amazing shoot, I would have rolled over and blown it off (as I do many times when I travel alone and think about a morning shoot). Being a part of a group made it easier to get up and get out.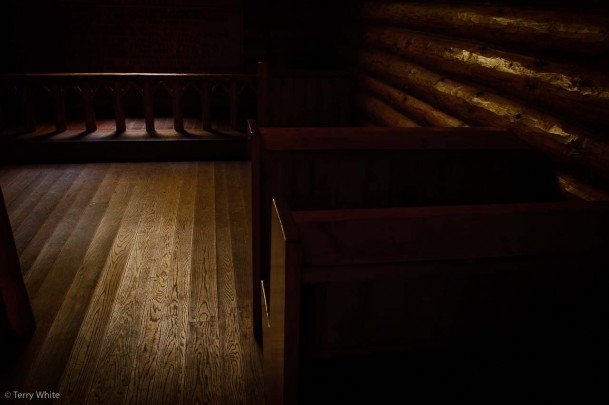 When Joe McNally asks to take your picture, you just can't say "no!"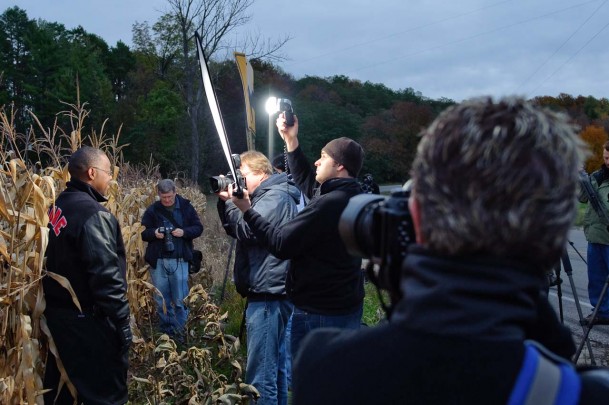 Although the purpose of the workshop was to learn how to shoot landscapes better, each shoot involved a lighting demo by none other than world famous photographer Joe McNally. One morning Joe looks at me and asks "would you mind posing for a picture?" (my first thought: "I'm being pranked!")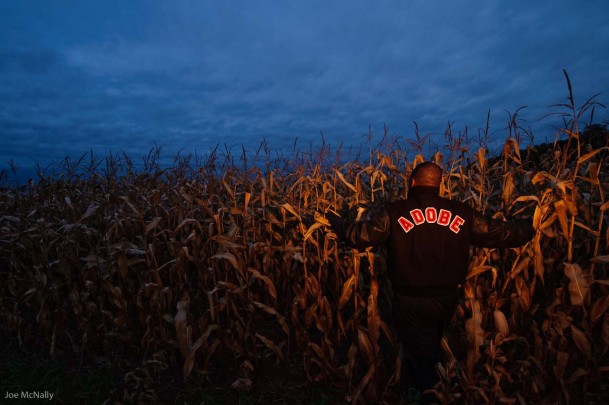 Now I'm not one to be on that side of the camera very often. Most events I attend rarely result in any shots of me. However, I was very honored to help out and have my portrait taken by Joe.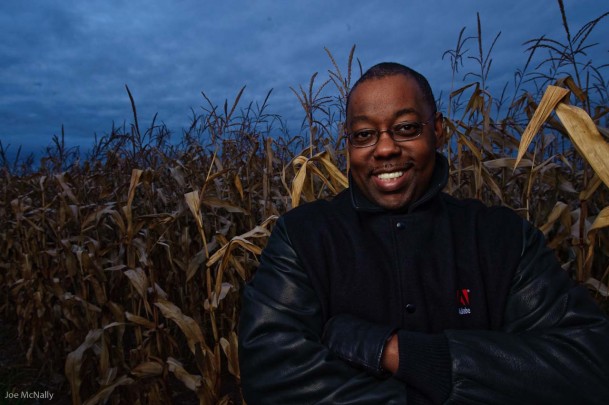 Not only is Joe a master when it comes to lighting, he also has a knack for getting perfect strangers to pose for him. This guy and his friend were total strangers on the beach on the last day. Next thing you know they were participating in Joe's lighting demo. I've never seen anything like it.
Shot by Joe McNally on the beach of Lake Michigan. No this guy wasn't a professional model. He was just there with his buddy surfing! No seriously, he was there in the FREEZING water having a ball. Crazy, I know!
Processing the shots from the day
Well if the best light is in the morning and evening, what are the students during the day? After shooting in the early morning and breakfast it's time to head to the classroom and learn how to process your images. The DLWS staff shows off their workflows and the best ways to get the best results. The first day usually involves Photoshop basics. After that Moose goes over his workflow. While I won't divulge the details here, I will say that I definitely learned a few things about the NIK software suite will definitely help me going forward. Like any workshop, you have to take away the things that will help you and realize that everyone develops a workflow that works for them. I already have a workflow that I'm quite comfortable with in Adobe Photoshop Lightroom. So I was looking for anything that would be useful to add or change in what I'm already doing. I definitely walked away with a couple of things that I will be doing differently from now on.
You can't control the weather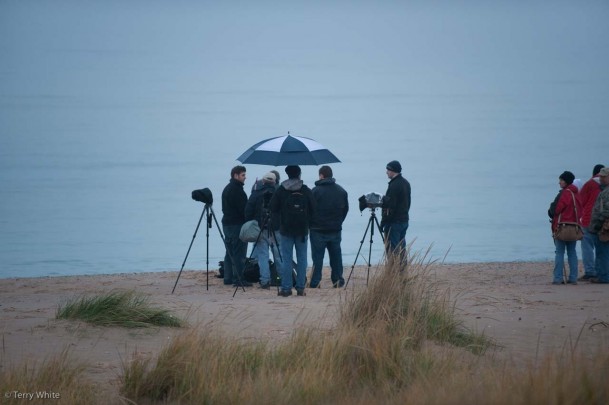 We had rain and gray skies on the last morning. Unfortunately I was not prepared with any kind of covers for my gear. So I although I did some shooting I pretty much hung out in the van because I didn't want my gear to get soaked. Of course this is one of the things that I've already adjusted for for future landscape shoots. I've added some plastic bags and drying towels to my camera bag. Now in a pinch one thing you could grab is the shower cap from your hotel room. However, I hadn't even looked outside before heading down to leave and there was no time to go back up and grab something.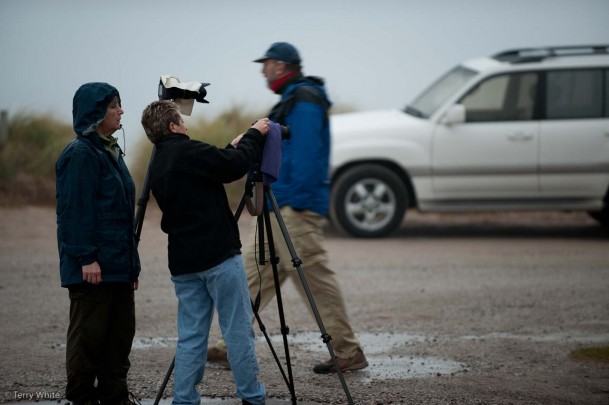 Laurie helping another attendee with settings and techniques.
The Bottom Line
If you ever get the chance to attend a DLWS workshop, take it! Even if the weather doesn't cooperate, you'll still learn a lot and have fun with the group and staffers of DLWS. This is the shot that I was probably most pleased with from the workshop. I have others that I really like, but I love this one because of the fall colors.