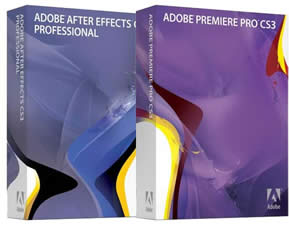 Adobe is really getting into this whole Public Beta thing. Now you can download the NEW After Effects CS3 and Premiere Pro CS3 as a public beta. This is great especially for intel Mac users who want to check out the apps before they buy (the Windows version is there too). Also you can give your feedback to help make the app better. These apps are due to ship next quarter, but you don't have to wait to start playing.
Just head over to labs.adobe.com and download them.
Also note that the Creative Suite Design and Web Suites are now shipping!