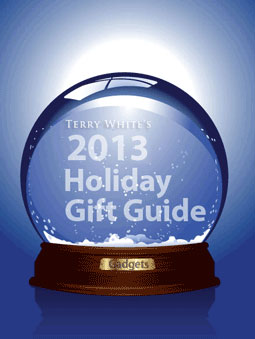 It's that time of year again and actually I'm behind on getting this year's holiday gadget gift guide out. What started as a simple concept back in 2007 has really grown beyond the scope of what I intended. The idea back then was simple. Put together a list of gift suggestions for those looking to buy gifts for the gadget freaks on their lists. It was simple at first. I put together an Interactive PDF using Adobe InDesign complete with hyperlinks to the products in the guide. Then I wanted to put more products in and it became a lot of work to do it manually as a PDF. I turned to Amazon to put it out and that worked well. However, because it was so easy to add products it became a catalog instead of a simple gift guide. That brings us to this year. I want to get back to the original goal of a simple guide with my TOP PICKS for the gadget lovers and photographers on your list. This won't be every single thing I recommend. It will be my top picks in a few categories to help you out.
The way this thing started was each year towards the holiday season all my friends started asking me and emailing about what my picks were in various categories and of course the answers were usually the same. So I decided to compile a list and just email it to the folks that asked.
How did you pick the items that you recommend?
Simple! If it's in my guide it's because I either use it now, have used it in the past or one of my close friends or colleagues use it and I trust their opinion. Now in some cases there may be an item in the guide that is NEWER than the one I use and I had to list that one because my model is no longer available. Unless I've used it or know someone who has, it doesn't get in PERIOD.
How does the gift guide work?
The guide is broken out by Category so that you can shop accordingly. This way you can pick your gift by the kind of person you're shopping for. I know that sometimes you have to buy a gift based on a certain dollar amount or budget (like gifts for co-workers), so I've given you a Gifts Under $25 category too. Happy shopping and in case I don't see you later, Happy Holidays to you and your family
(note: the prices below are current as of the date of the post. Prices on Amazon and other sites fluctuate daily sometimes.)
Gifts Under $25
Transcend 32GB SDHC Memory Card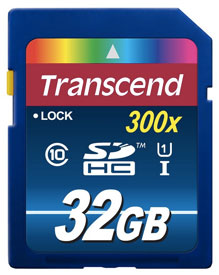 I standardized on Hoodman cards, which I will suggest further down the list, but if you're looking for a low-cost stocking suffer then you'll like these. I've never had a problem with my Transcend card.
You can get one here for $19.99
iStabilizer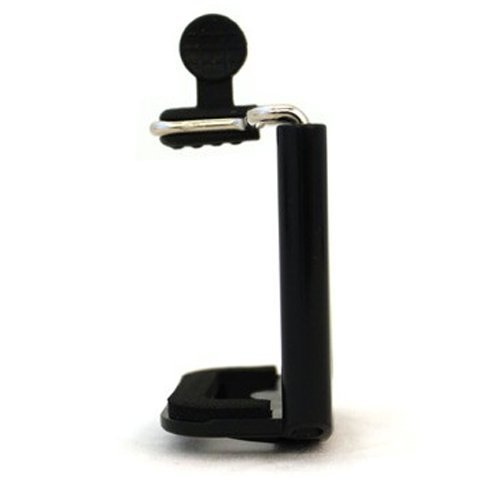 A quick camera mount for your smartphone that allows you to attach your smartphone to a tripod. Great for shooting videos or getting yourself into the picture.
You can get it here for $14.99
Monoprice 10′ Lightning Cable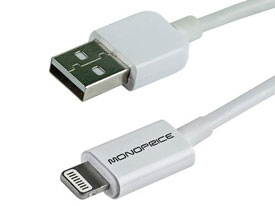 If you have any of Apple's latest mobile devices then you probably don't have enough Lightning cables. Apple's cables are OK, but too short for my taste. Monoprice makes a certified 10′ cable that's great to reach from the wall outlet to your chair, desk, bed, etc.
You can get it here for $15.44
Airframe Portable Car Mount Phone Holder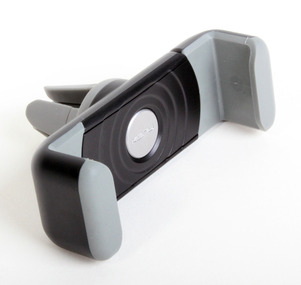 This is the mount in my car and it's also the mount in my suitcase for rental cars. Hands down the best smarphone mount I've ever used for holding my smartphone at a comfortable level without a permanent install or fuss.
You can get this vent mount here for $24.99
Wacom Bamboo Duo Stylus for Touch Screens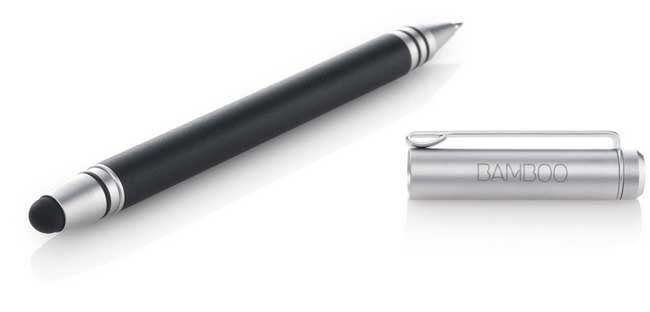 This is one of my favorite styli for touch screens. Makes signing contracts and drawing on my iPad so much easier. It's also a regular pen so you can carry one pen for both paper and touch screens.
You can get it here for $29.95 (yes that's more than $25 but worth it!)
Gifts for the Photographer
B&H Gift Cards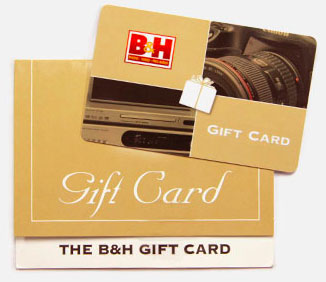 I haven't met a photographer yet that has everything that he/she wants when it comes to gear. If you don't know what they need/want then this will make it easy. Get them a B&H gift card and they can then get anything they want. They always make me smile!
Scott Kelby's Lightroom 5 Book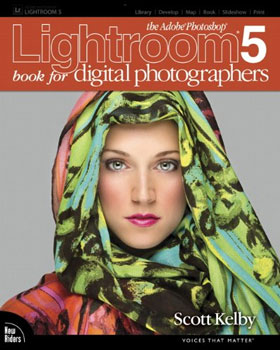 I'm a photography workflow fanatic and since I haven't written a book about it yet, you can do the next best thing and that is give Scott Kelby's Lightroom 5 book to the photographer on your list.
You can get it here for  $38.54
Hoodman Steel Memory Cards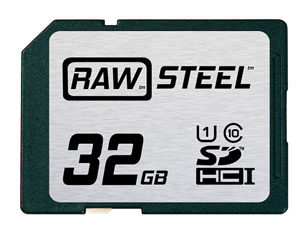 Like I said above, I've now standardized on Hoodman cards. They're FAST, reliable and have a steel casing for durability.
You can get them here for $89.95
Eye-Fi Card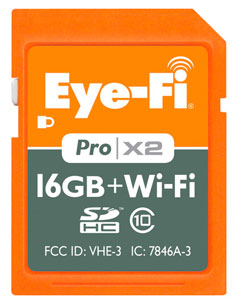 Camera manufactures are finally starting to build WiFi options for their DSLRs. However, many of these are external options that are costly. If your camera uses SD cards, then the best option for wireless transfer to your computer, mobile device, or the cloud is the Eye-Fi Card.
You can get one here for $79.99
If you're just wanting to transfer the images to a mobile device then you can go with the cheaper Mobi cards here for $66.99
Wacom Intuos Pro Medium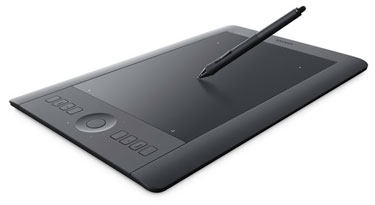 If I'm retouching a photo in Photoshop or drawing something, I'm doing it with a Wacom Tablet. I use the Wacom Cintiq 24 HD in studio, but when I'm on the road I'm using the Wacom Intuos Pro Small. A happy medium is the Wacom Intuos Pro Medium. The size is great and if I didn't have a Cintiq, it would be the one I'd be using full-time. Yes Wacom does make less expensive tablets (the Bamboo line), but if there's a creative or photographer on your list, get them this one and they'll not outgrow it.
You can get it here for $334.95
Westcott Rapidbox 26″ Octa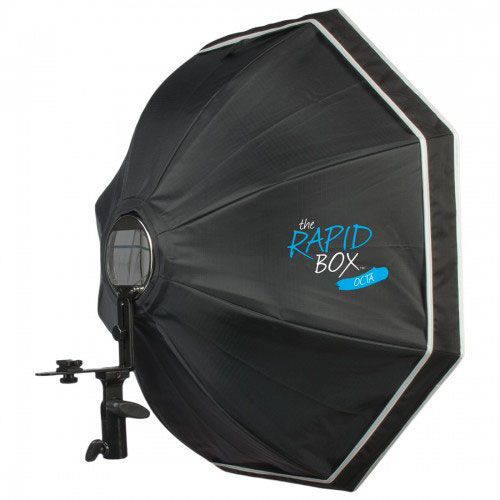 This is my favorite travel light modifier for doing portraits. It sets up in a minute and provides great results when used with your speedlight. You can of course by the Rapidbox separately or as part of my Westcott Terry White Portrait Travel Kit.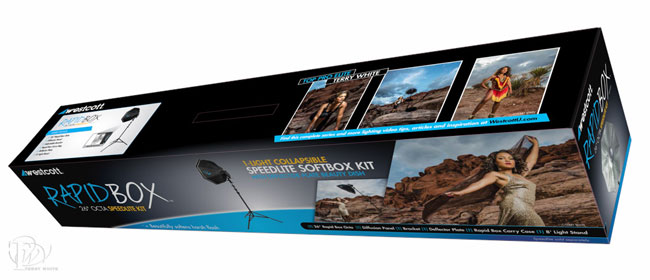 You can get it here for $169.90
Westcott 30″ 6-in-1 Reflector Kit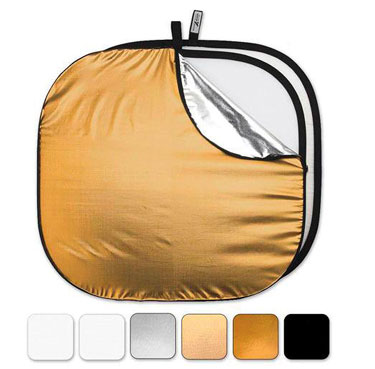 Reflectors and diffusers come in handy for any photographer shooting people on location. This kit has everything you need: silver, sunlight, gold, black, 1-stop diffusion and 2-stop diffusion panel. This is the one kit you'll use for everything. Now if you want to take it up a notch for the photographer who doesn't have an assistant, you can get this kit that includes a stand.
You can get it here for $89.90
Westcott Modern Vintage Background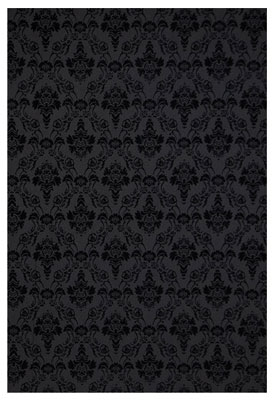 I love the Westcott Modern Vintage Backgrounds, however, out of all the ones I have, this is the one I use the most.
You can get it here for $89.90
DJI Phantom Quad Copter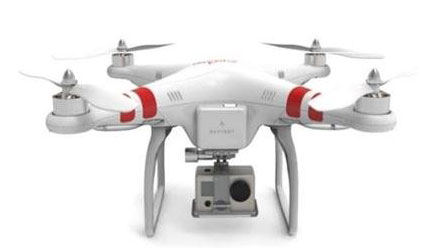 This is definitely one of my favorite gadgets of 2013. Not only is it fun to fly, but once you put a GoPro camera on it, it can become a fun photography tool too.
You can get it here for $479
You can get the GoPro Hero 3+ here for $399
 Nikon D610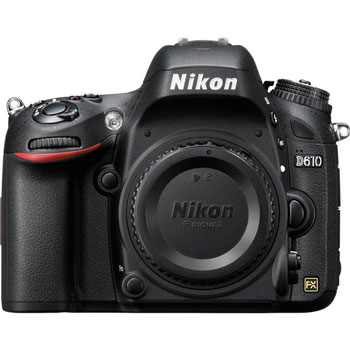 OK, I'm a Nikon shooter and if someone was gonna buy me a DSLR this is the one I'd want. Sure there are less expensive models and I do really like the D7100. However, this is a full-frame model that performs like a dream. What about Canon? Did you not read the rules above? I'm a Nikon shooter. Nothing against Canon, i just don't have any experience with their DSLRs and therefore don't have any recommendations.
You can get it here for $1,996.95
Nikon 28-300mm lens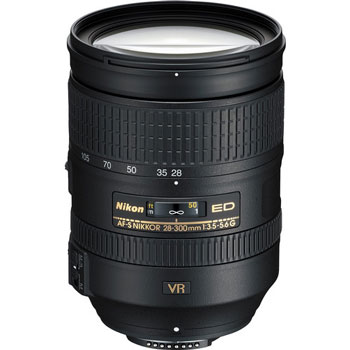 Along with my D600 (the D610 is the new one) I use the Nikon 28-300mm as my travel lens. It's the one that's always in my bag. It's not cheap, but it's worth it.
You can get it here for $1,046.95
More Photography Gear
If you want to see more of the photography gear that I use and recommend, check out what's in my studio here.
Gifts for the Road Warrior
Monster Travel Power Strip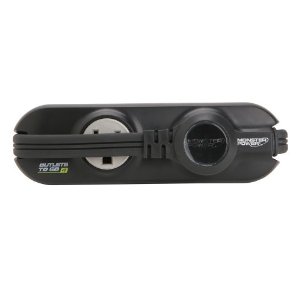 OK, we make jokes about a geek getting his girlfriend a powerstrip for Valentines day. However, this is the kinda Power Strip that would actually be appreciated by any traveler. There are never enough outlets in hotel rooms or airports. Now you'd have one small enough to keep in your bag and whip out when you need it.
You can get it here for $10.49
Apple AirPort Express Base Station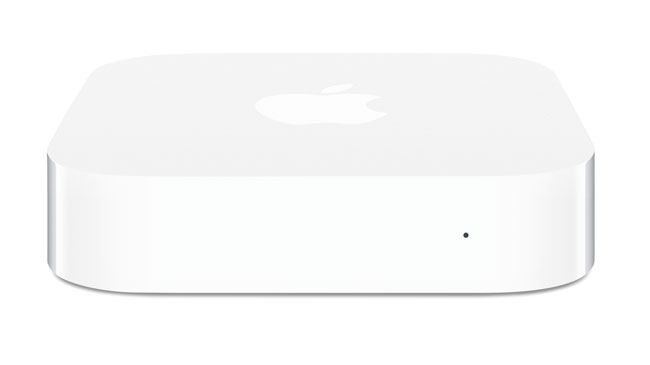 I actually travel with TWO of these. I use the AirPort Base Station in my hotel room to create a wireless network so that I can easily share the wired connection in the room with my multiple devices. I also use one on stage during my presentations for the same reason.
You can get it here for $94.99
Jambox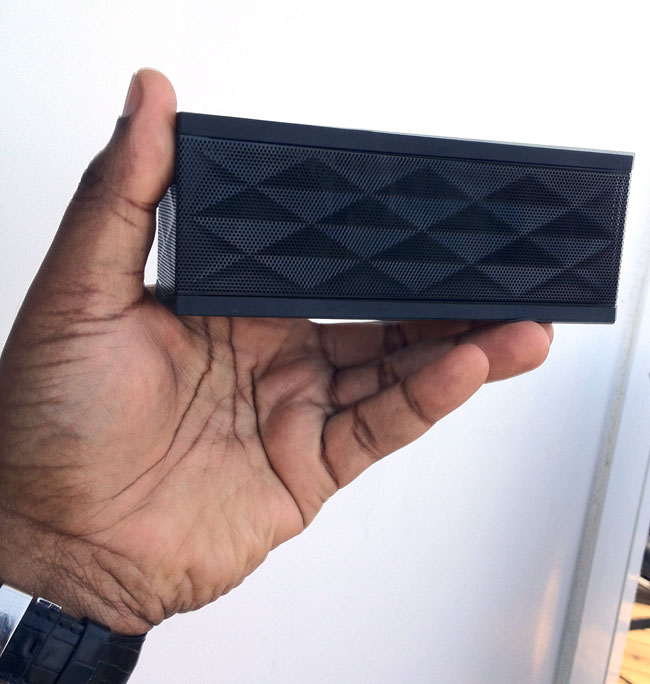 I keep this little speaker in my suitcase. Great for playing music in my room and since it's also a Bluetooth speaker phone it's great for hands-free conference calls.
You can get it here for $145.95
Gadget Gifts in General
Apple TV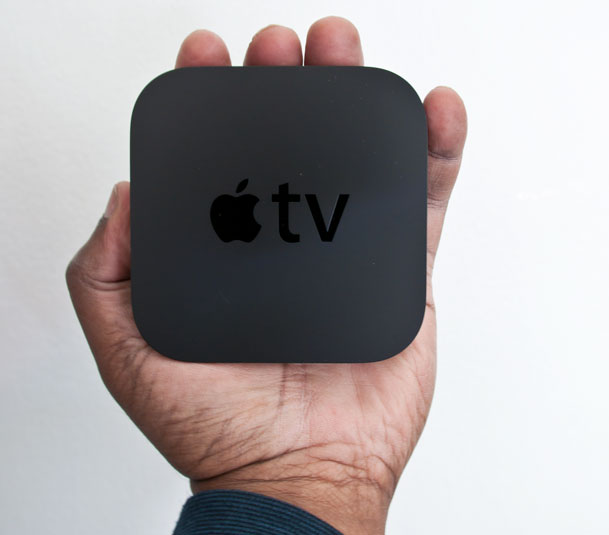 One of my favorite gadgets of all time is the Apple TV. This little multipurpose box lets you stream stuff from your computer, iOS devices, and several content providers. I use mine all the time.
You can get one here for $91.99
Nike Fuelband SE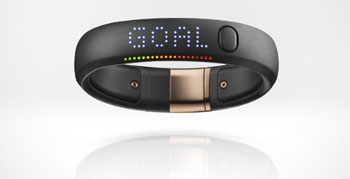 This is my favorite "activity" monitor. It syncs with my iPhone via Bluetooth and keeps track of my steps/activity so that I can monitor my progress towards my daily goals. This new SE model is better in every way over the original including battery life.
You can get it here for $149.95
iPad Air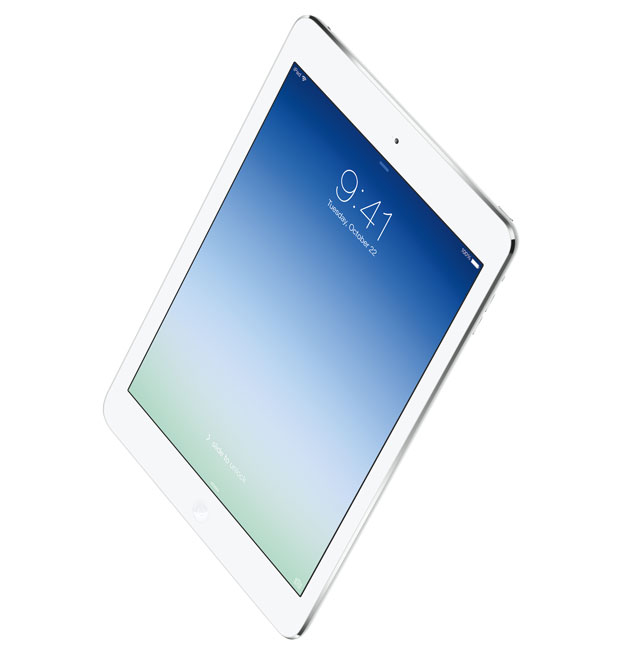 I've used the iPad since it was first released in 2010. However, this new iPad Air feels like a whole new iPad — lighter, faster and better than my iPad 3. It also made me forget about my iPad mini. If you want to get someone an iPad, this is the one to get.
You can get it here starting at $479.
1 Year of Adobe Creative Cloud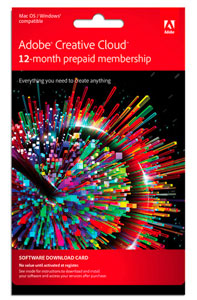 Give the creative on your list all the tools they would need to express their creativity. For Graphics Pros, Photographers, Web Pros, and Video Pros.
Get 1 year of Creative Cloud here for $599.88 or Student/Teacher version for $229.88
MacBook Air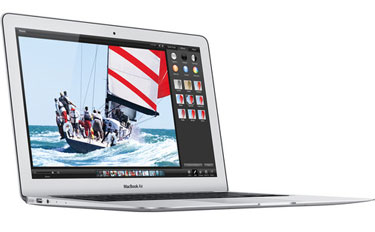 While I use the MacBook Pro 15″ Retina Display as my primary computer, the MacBook Air is an awesome laptop for travel and even using high end applications.
You can get it here for $1,349
Looking for Black Friday Deals?
Here are 3 must have apps for your Black Friday shopping.