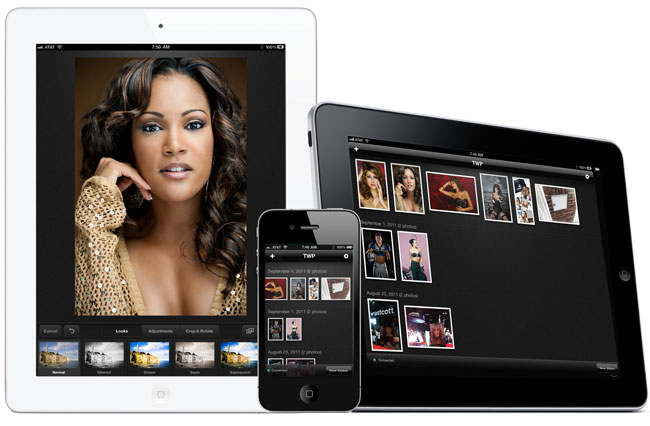 Carousel running above on iPad and iPhone 4
I'm here LIVE at Photoshop World Vegas and during the Adobe Keynote Adobe introduced a new cloud based product called Carousel. With Carousel you can simply drag your images into the desktop client and they are uploaded to the Adobe Cloud in the background. You can also perform non-destructive edits and effects. Think Lightroom Develop Module

While this is cool, what makes Carousel magical is that the photos are AUTOMATICALLY, simultaneously and wirelessly sync'd to your mobile devices too.
I've got Carousel running here on my MacBook Air. I took some photos during the keynote and they were sent via my Eye-Fi card to my iPad directly from my Nikon D7000 DSLR. I brought up Carousel on the iPad and added them and now they are on my desktop as well as my iPhone. This means that it doesn't matter where you add the photos or edit them, they will be sync'd to all your devices running Carousel. Once you have the photos in the Carousel app on your desktop or mobile device you can browse them, zoom in and share them. You can also have shared Carousels so that you and your family members/colleagues can share memories instantly.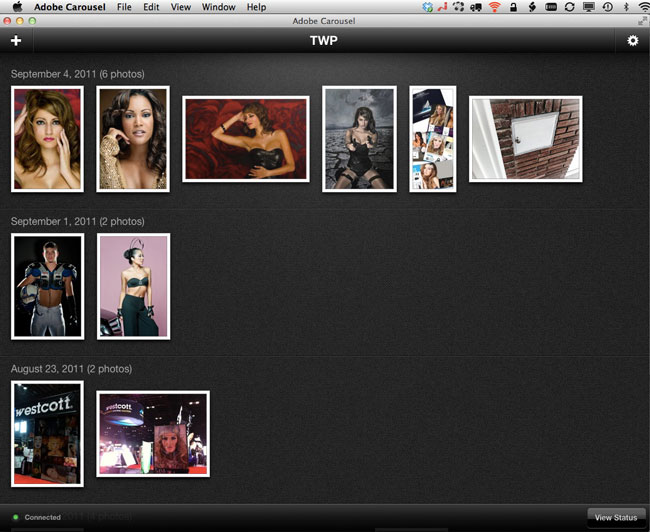 Carousel will be available later this month (September 2011) for iOS and Mac and for Android and Windows early in 2012.