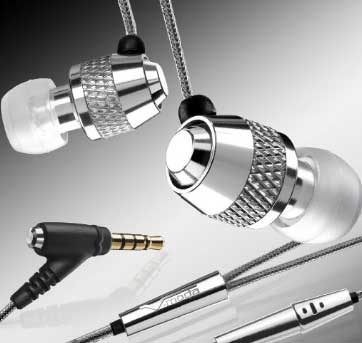 Last week I did a review of the NEW Apple in-ear headphones for the iPod. Today we're going to move up a little in price and I'm going to compare two $99 in-ear headphones. I have used both of these headsets quite a bit, but in different places. I travel with the V-MODA Vibe Duos. They are my fall back earbuds. I like them because the sound is great, comfort is good and they also have an integrated mic and controls for the iPhone. This is why I travel with them. I use them a lot for handsfree calls in noisy places like airports. The V-MODA Vibe Duos come in 3 colors: Nero (black), Chrome and GumetalRouge (red).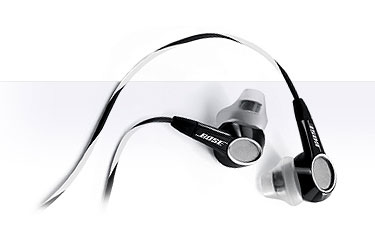 I use the Bose in-ear headphones mostly at home. They also sound good and the small cushions feel good for my ears. Also because they don't have an integrated mic, I have no use for them with my iPhone. Although these are "Bose" headphones, I don't really perform any better or worse than the Apple or V-MODAs. Don't get me wrong, they do sound good, just not better. Because of the bigger ear cushion, they do block out more noise than the V-MODAs. My only real complaint with these is that the ear cushions tend to fall off too easily. As a matter of fact, I lost one because it came off and I couldn't find it. So I had to order a replacement set. Bose sells the replacements (2 pairs) for $6.99.
 
The Bottom Line
My buying advice is that can't go wrong with either of these. Both of these sound good for the $99 price. If you're going to use them with an iPhone, then the V-MODA Vibe Duo are hands down the best choice. Amazon has the V-MODA Vibe Duo's for $83.95. Amazon has the Bose in-ear headphones for $99.95.