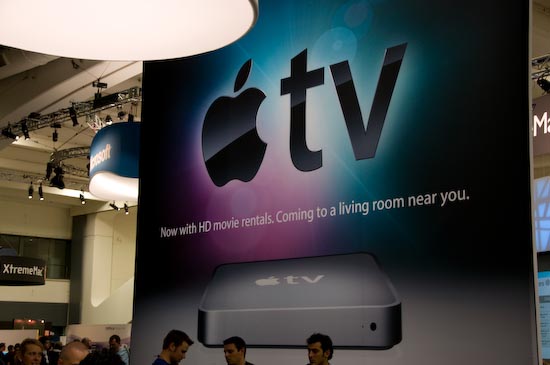 Although I'm a fan of Apple TV, one of my biggest pet peeves is that there was no way to play music videos back to back. This made no sense to me at all. I think it's cool that if you're throwing a party or just having a few friends over that you could not only have music playing in the background, but also the music videos themselves. Some music videos also make for good entertainment and conversation pieces.
Well Apple finally fixed this in the most recent Apple TV software update. Not only did they add Genius Playlist support (new in iTunes 8), but they also quietly added the ability to not only play videos back to back, but also shuffle them as well.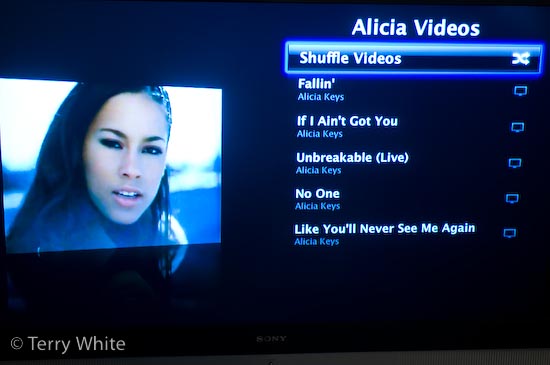 You can build music video playlists in iTunes just like you do music playlists. As a matter of fact you can even mix the two. This way you could create a mix of your favorite songs and throw in the music videos you have without worrying about be limited to just music videos.
While we're on this subject of fixing things, the next thing on my list is support for the iTunes visualizer. I'm still stunned that Apple doesn't include this in the Apple TV. I guess as a work around you could record it with a screen recorder app (such as iShowU) and then add it to your library as a video and play it that way, but it's just not the same. This feature should be built-in to the Apple TV, iPhone and iPods.
Movie Rentals Appearing Sooner
I also noticed that Apple is getting some movie rentals quicker than others. I remember being very disappointed when Steve Jobs touted the iTunes movie rental feature and then said that they would get titles to rent 30 DAYS after they made their debut on DVD. That pretty much killed it for me. I was thinking "long live Netflix!" However, I see that they are getting some titles at the same time that they come out on DVD/Blu-ray for rent.
For example, "The Happening" just came out yesterday and it's now available on the iTunes store for rent as well.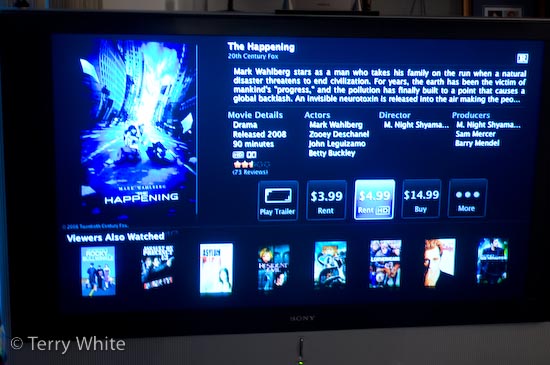 If this trend continues, it could sway me away from Netflix. We'll just have to wait and see.
The Bottom Line
The Apple TV continues to get better with each update. It has become an essential component in my home theater setup. Apple TV starts at $224 (40GB version) at Amazon.com.